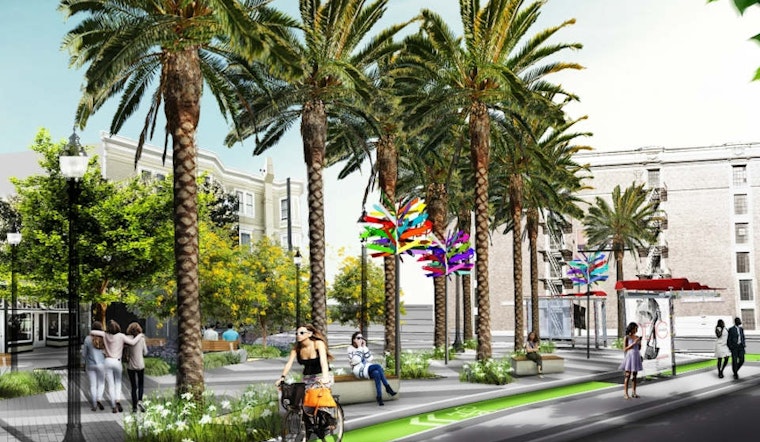 Published on August 14, 2018
At 11:30 a.m. today a ribbon cutting ceremony, with Mayor London Breed, will officially mark the closure of the Masonic Avenue Streetscape Improvement Project, the years-long redesign of the central Masonic corridor between Geary Boulevard and the Panhandle.
Other city leaders expected to be present at the ceremony include SFMTA Director of Transportation Ed Reiskin, Public Works Director Mohammed Nuru, and a smattering of other local community leaders.
Initially conceived of 10 years ago and under construction for over a year, the project was designed "to safely and efficiently accommodate the needs of all roadway users," according to Public Works, including cyclists, motorists, public transportation and pedestrians.
With new bicycle-dedicated lanes, redesigned median and planter configurations, and a total overhaul of the Geary and Masonic intersection, the city is in the final stages of deeming corridor improvements complete.
In addition to giving the area's plantings a sprucing up, the bulk of the Masonic corridor improvements were designed with an eye towards improving pedestrian and bicycle safety in the area, which had long been notoriously dangerous.
Other local traffic improvements geared toward safety include a proposal for trimmed parking along the Panhandle's intersections and rerouted traffic at Scott and Fell.