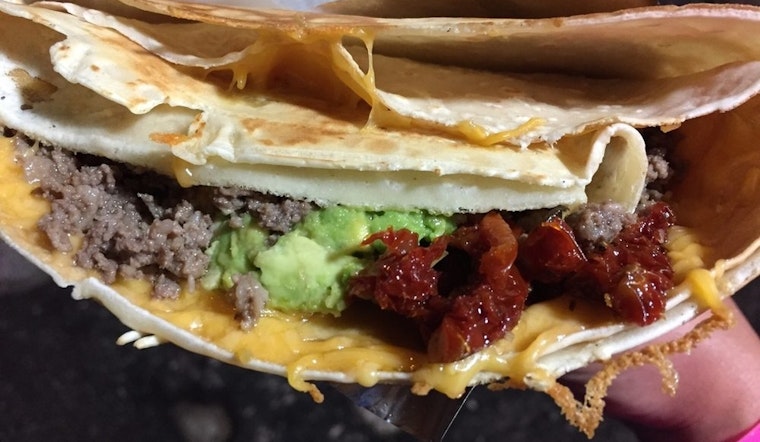 Published on September 21, 2018
Here's the latest on San Francisco's restaurant scene. In this edition, a SoMa crepe favorite expands to North Beach, a new tenant has appeared at a former South American eatery, a breakfast and lunch spot is reborn in Mid-Market, and Oktoberfest celebrations are on the way. 
North Beach
Crepes A-Go-Go (522 Columbus Ave.)
Veteran Hoodline tipster Al M. reports from North Beach that popular SoMa creperie Crepes A-Go-Go will be expanding into the former Cornology space on Columbus, which closed earlier this year. 
On a recent visit to the neighborhood, Al stopped by the new restaurant, and learned that the owners are aiming to open in the next two to three weeks. 
"Everything is ready, just some final touches and cleanup, and then staff training," said Al.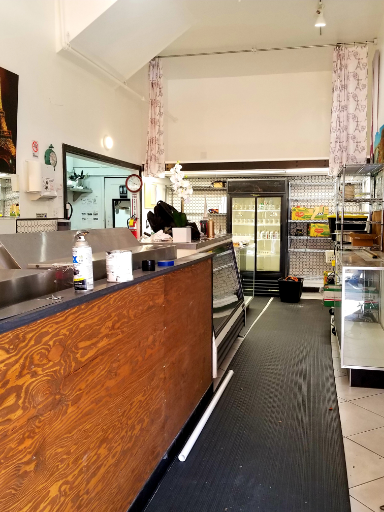 Al noted that it doesn't appear that there will be space inside the new location for diners. However, it's possible that a few tables and chairs will be placed outside. 
If the menu is anything like that of Crepes A-Go-Go's permanent food stand at 350 11th St. in SoMa, expect to see a wide variety of sweet and savory crepes, such as chocolate, banana and coconut or smoked turkey with cheese and eggs. 
Russian Hill/Fisherman's Wharf
Amirah (993 North Point St.)
Next, Al M. reports that a new tenant appears to be moving into the former Passion Peruana space, which closed earlier this year.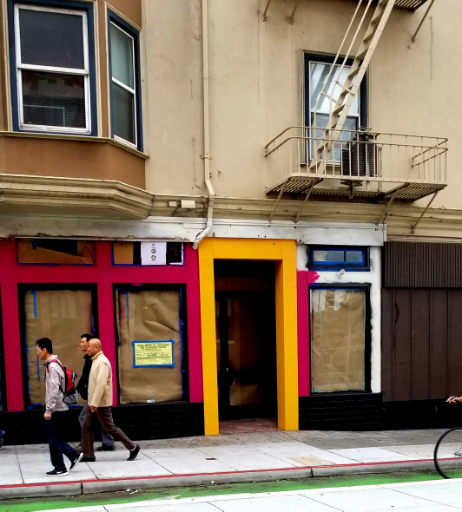 He speculates that the new restaurant might serve Indian fare, and a search of public records revealed that the eatery is to be called Amirah. There's not much else to go on as of yet, however. 
Al also noticed an ABC application for a Type 41 liquor license, which allows for the sale of beer or wine at a restaurant. According to public records, the application has been approved. 
We've reached out to a person connected to the application for more details, and will provide updates if we hear back. 
Mid-Market
La Cuisine Cafe (1145 Market St.)
Over in Mid-Market, Hoodline reader Ruth wrote in to notify us of the opening of La Cuisine Cafe, which is taking over the former Caffe Trinity space in the historic Trinity Building. 
Our informant Al stopped by last week to check it out, and found that the new spot hasn't changed very much from its previous iteration in terms of decor, but the menu has been completely overhauled. 
Coffee now comes from Verve, and visitors can expect to find pastries and breakfast specials like avocado toast with garlic oil and hard-boiled eggs on Acme bread.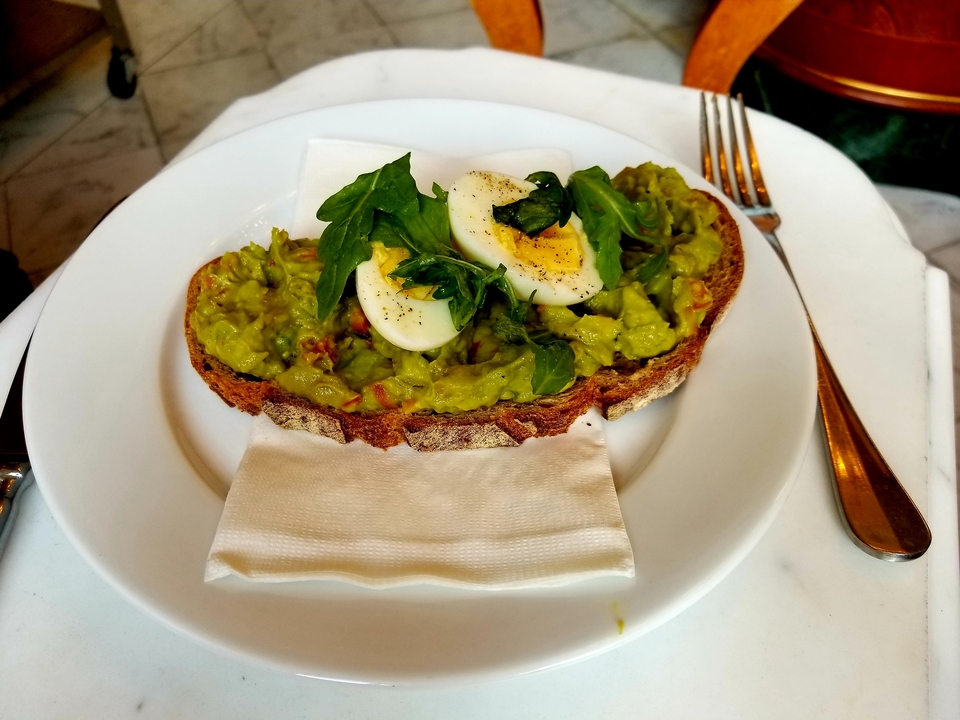 Also on offer are lunchtime salads and sandwiches, like a caprese with fresh mozzarella, and a turkey with avocado and bacon. 
La Cuisine Cafe is open weekdays 7 a.m–7 p.m. and Saturday 10 a.m–4 p.m.
Oktoberfest celebrations
Embarcadero
Oktoberfest at Fort Point Beer Co. (One Ferry Building) 
Fort Point Beer Co. is gearing up for warmer weather in San Francisco with its celebration of Oktoberfest, which kicks off today from 11 a.m.–8 p.m. at the Ferry Building. The event will take place every Friday through October 12.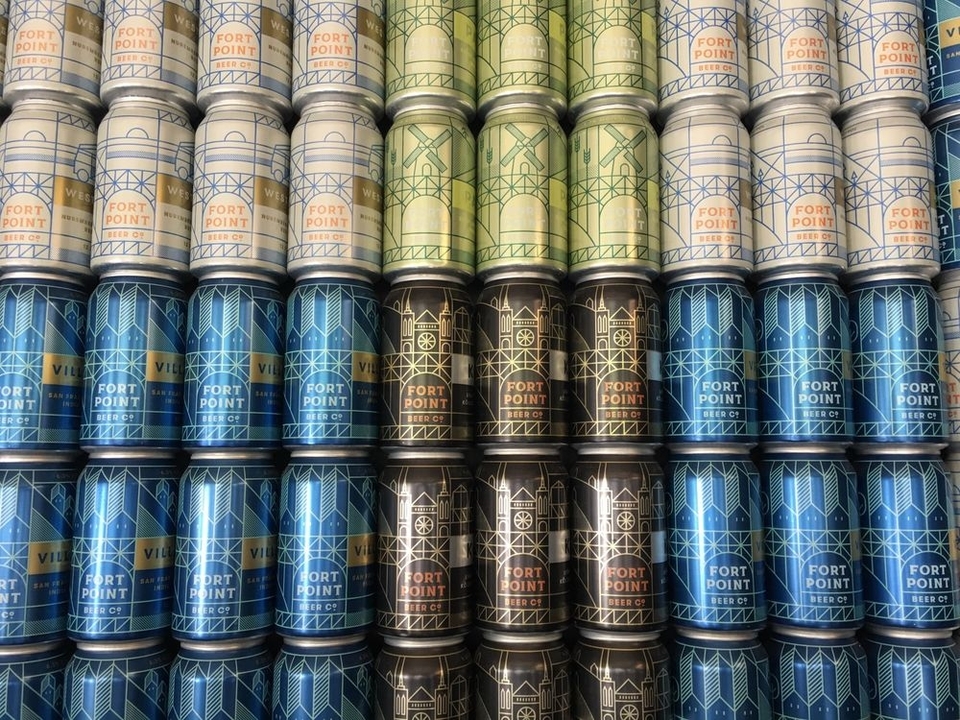 In addition to the brewery's regular lineup, look for a limited-edition selection of brews on draught, like the Lobos session IPA, Sonder Belgian-style pale ale, Native IPA, and the Golden English golden ale. 
Ocean Beach
Park Chalet hosts Oktoberfest (1000 Great Highway)
Mark your calendars for an Oktoberfest celebration at Park Chalet's coastal beer garden on Saturday, October 13 from 11 a.m.–4 p.m.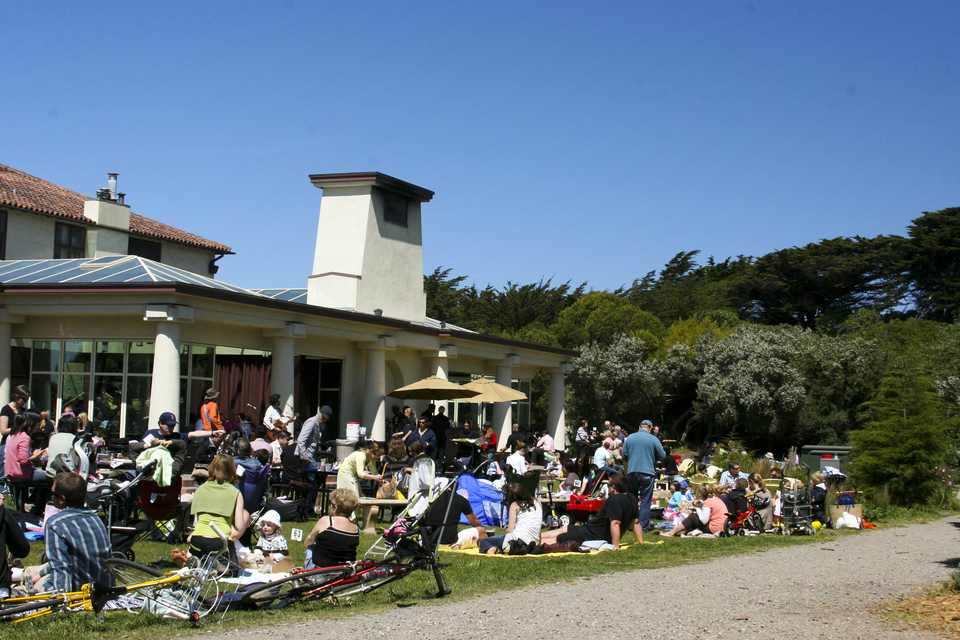 In additional to an assortment of specialty beers on offer, there will be live music, a costume contest, and select eats like soft pretzels and bratwurst. 
Tickets cost $25 and include a limited-edition souvenir Oktoberfest beer stein filled with a liter of one of the brewery's house-brewed ales. (Tickets can be purchased here.)
---
Thanks to Ruth and Al M. for the tips! If you've seen something new in the neighborhood, text your tips and photos to (415) 200-3233, or email [email protected]. If we use your info in a story, we'll give you credit.