Luke's Lobster is now open at 92 2nd St. (at Mission) in SoMa. 
Founded in New York's East Village in 2009, the restaurant serves up a taste of New England seafood from third-generation lobsterman Luke Holden.
Its reach has grown rapidly: along with partner Ben Conniff, Holden has opened Luke's locations in nine states, as well as Japan and Taiwan, over the past decade.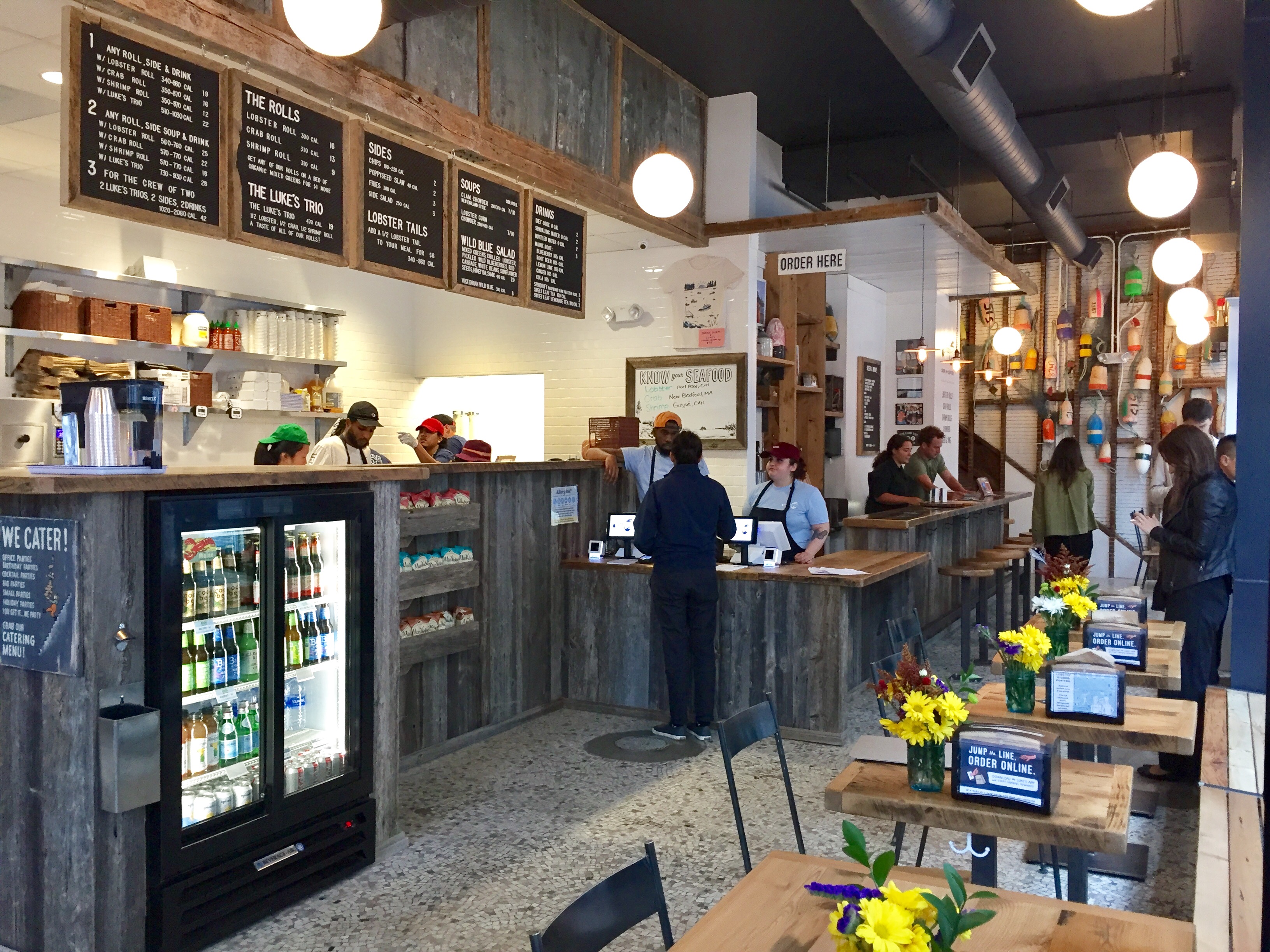 Luke's prides itself on its sustainable fishing practices and transparency, overseeing the fishing, processing, and shipping of seafood to all of its restaurants.
Conniff said that Luke's does not ship live lobster, which he says would compromise its taste and quality. Instead, all seafood is prepared as soon as it's out of the water, to preserve its freshness before it's sent to each store.
Control of the entire supply chain "makes the product more affordable for guests, because we're not paying any middlemen," Conniff told Hoodline. "We have absolute control over the quality."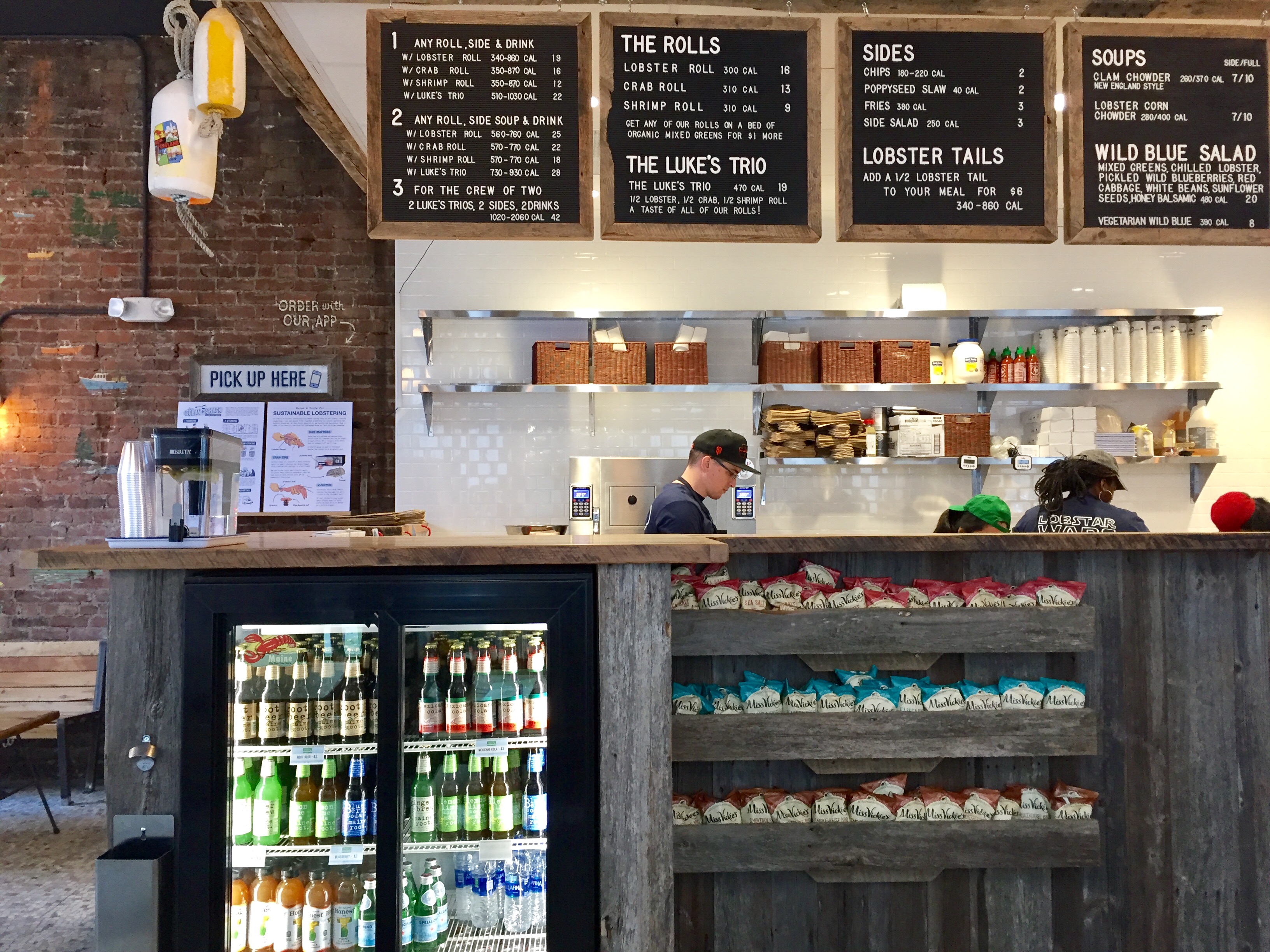 Luke's menu is centered on lobster rolls, with a quarter-pound of lobster topped with lemon, melted butter, mayonnaise and seasoning and served in a split-top bun. Crab and shrimp rolls are also available, or diners can sample a trio of all three. 
Also on the menu: clam chowder, lobster-corn chowder, grilled lobster tails and crab claws, and a "wild blue" salad with lobster and pickled blueberries. Happy hour deals, offered daily from 4-7 p.m., include a lobster roll and a Tecate for $19, or a lobster tail platter for four for $50. (Check out the full menu here.)
The SF outpost will have a few unique offerings, including smoked mussels from Sausalito-based Patagonia Provisions at happy hour and a limited-run lobster-shell and kelp beer made in collaboration with nearby Black Hammer Brewing.
Alongside local brews, Allagash White — originating from Holden's home state of Maine — will be available on tap. Guests can also expect a robust selection of California wine. 
Luke's has taken up residence in the Bourdette Building, the only commercial space in downtown to have stayed intact after the 1906 earthquake and fire.
The team revamped the space into what Conniff describes as "perfectly walking the line between a coastal working waterfront with a classic San Francisco feel." The space will accommodate 40 diners indoors, and another 25 with outdoor seating.
You can stop by Luke's 11 a.m.-9 p.m. Monday through Friday and 12-7 p.m. Saturday and Sunday.