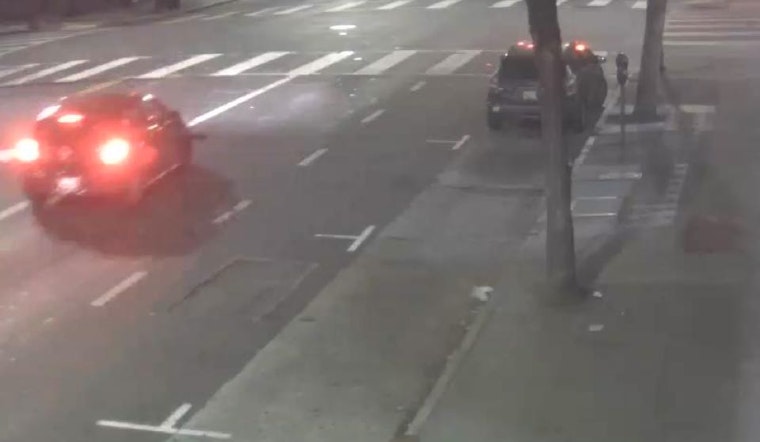 Published on October 17, 2018
The SFPD is seeking the public's assistance identifying the suspect in a hit-and-run collision that injured one San Francisco resident in August.
The department stated today that the collision occurred at about 5:40 a.m. Tuesday, August 21, at Valencia and Hill streets in the Mission. The suspect vehicle, a maroon four-door sedan, was traveling southbound on Valencia Street when the driver struck a person riding a bicycle.
The cyclist, a 33-year-old San Francisco resident, was ejected from his bicycle and fell to the ground. He was transported to the hospital with non-life-threatening injuries.
The SFPD released the following photos of the suspect vehicle and asks anyone who was in the area of Valencia and Hill streets around 5:40 a.m. August 21 to check their cell phones, dash cams and surveillance systems for photos or videos of the suspect vehicle or collision. Investigators can be contacted by calling the SFPD's anonymous tip line at (415) 575-4444 or texting TIP411 with "SFPD" at the start of the message.