Ride-hailing services such as Uber and Lyft accounted for approximately 50 percent of the rise in vehicle congestion in the city between 2010 and 2016, according to a report released by the San Francisco County Transportation Authority (SFCTA) earlier today.
The study's indicators for congestion are vehicle hours of delay, vehicle miles traveled, as well as average speeds. "Understanding the factors of congestion is key to our ability to address the problem effectively and maintain the accessibility of our downtown core," said SFCTA executive director Tilly Chang in a statement.
According to the new report, ride-hail services account for 51 percent of the increase in daily vehicle hours of delay between the years of 2010 and 2016, 47 percent of the increase in vehicle miles traveled during that same time period, and 55 percent of the average speed decline on roadways during that same time period.
Ride-hailing vehicles make up an estimated 25 percent of total vehicle congestion citywide and 36 percent of delay in the downtown core, SFCTA said.
Although those cars caused increased congestion across all times of day, the increase was most pronounced during evening hours, the study found. Most congestion was spread over the densest parts of the city with up to 73 percent in the Financial District, while little impact was noted in the western and southern neighborhoods.
Employment and population growth were mostly responsible for the remainder of the discovered worsening congestion, the study adds.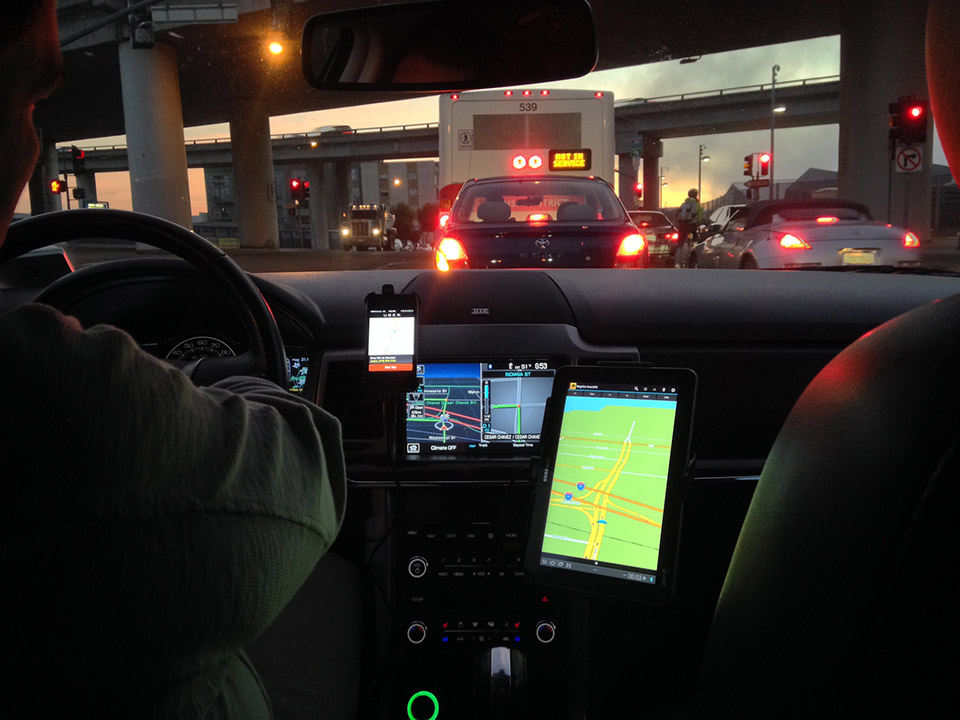 When we reached out to Uber, a spokesperson said via email that the study fails to consider a spike in tourism or the growth of freight deliveries. The spokesperson also noted that the company's JUMP bikes play a role in reducing the need for personal car travel. 
A Lyft spokesperson told us via email that congestion is a complex issue. "Lyft stands ready to partner with SFCTA to advocate for solutions like congestion pricing and building more housing near transit to address the core causes of congestion," they wrote.
But this isn't the first time a congestion study has pointed a finder at ride-hailing services. Earlier this year, a transit consultant published a national study that said private ride-hailing services cause an overall 180 percent increase in driving on city streets. Last year, a SFCTA study also found ride-hailing rides were mostly concentrated in downtown and SoMa.
The SFCTA's latest research was completed by a team from the University of Kentucky as well as SFCTA staff. A commercial dataset, which combines several GPS monitoring sources with data from highway performance monitoring systems and a ride-hailing services trip dataset provided to the SFCTA, was used to conduct the research.