A new kung fu-themed bar has opened in the Tenderloin space that housed one of San Francisco's most popular gay bars for more than a century.
Kozy Kar owner Sam Young's new concept for the space, "Young's Kung Fu Action Theatre & Laundry," features kung fu movie posters, several screens featuring kung fu movies, benches that change colors with flashing lights, infinity mirrors, and a rotating circular couch.
While it does not include any laundromat facilities, liquor is stashed in a working dry cleaning rack over the bar.
The bar opened its doors on October 11, just under under 15 months after Young took ownership of the location. 
The location, 841 Larkin St., housed the nation's oldest gay bar, the Gangway, until it poured its last drink in January.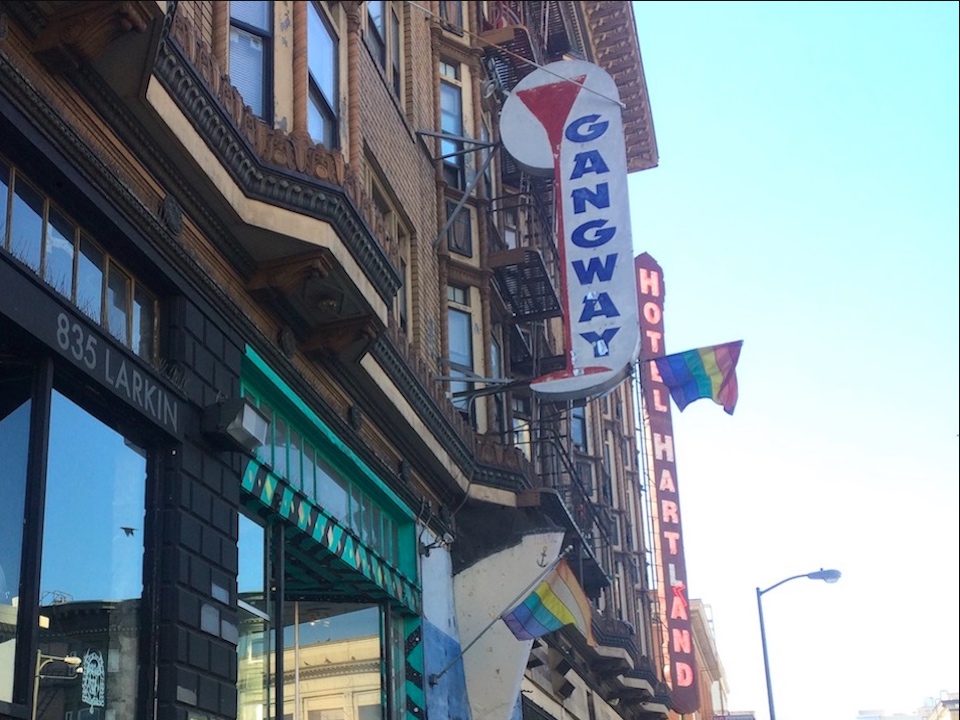 Although Young was not interested in maintaining the Gangway at its current location, he did facilitate the removal of its key decor by preservationists, who are hoping to potentially recreate the atmosphere at a new location in the Tenderloin. 
You can already visit Young's Kung Fu Action Theatre & Laundry on Thursdays through Sundays from 6 p.m. to 2 a.m., but it may extend its hours in the future, according to Eater.