By
Brian Ray
- Published on November 01, 2018.
It's time for another look at the notable crimes reported in the Castro since our last roundup. All details are from SFPD reports, unless otherwise noted.
Suspect sets fire to Sanchez apartment building
On the morning of October 30th at 6:00 a.m., an unknown suspect set fire to an apartment building entryway on Sanchez Street near 16th Street. The suspect fled the scene before SFFD units arrived. The level of damage to the building is still being reviewed.
Phone robbery leads to assault, arrest
Later on the 30th at 2:53 p.m., a 32-year-old woman was walking near 18th and Dolores streets when a 16-year-old boy grabbed her phone from her hand. A struggle ensued, and the young man punched the victim before fleeing on foot. Officers were able to locate and arrest the suspect, and the victim's belongings were returned.
Dorland assault
Early on October 23rd at 2:20 a.m., a 62-year-old man was walking near Dorland and Church streets when a man in his 30s punched him. The suspect fled the scene before police arrived; the victim was transported to the hospital with non-life threatening injuries.
Burglar hits Castro street home
Later on the 23rd at 8:45 p.m., a 47-year-old woman was inside her residence at Castro and 14th streets and left her front door unlocked. After getting out of the shower, she discovered that an unknown suspect had entered and stolen a bicycle before fleeing the scene.
Church Street phone theft
On October 19th at 8:50 p.m., a 25-year-old woman was near Church and 16th streets when a younger man, 16-18, approached her from behind and grabbed her phone out of her hand. The suspect then fled on foot.
SFPD makes arrests in strong-arm robbery series, seeks additional information
Throughout September 2018, businesses and individuals throughout the city fell victim to a series of robberies, including two incidents in the Castro: on September 12th at 2:35 a.m. near 18th and Noe streets; and on September 13th at 3:52 a.m. near Castro and 17th streets.
During these robberies, a suspect would enter a store and forcefully open cash registers, stealing the money, or would wait for a register to be open before stealing the contents. In one incident, the suspect used a knife while robbing a pedestrian.
An SFPD investigation led to the arrest of 50-year-old Angela Holmes-Singletary (pictured below) and 24-year-old Marquita Davis in connection with the robberies. Each was charged with eight counts of robbery, aggravated assault and four counts of conspiracy.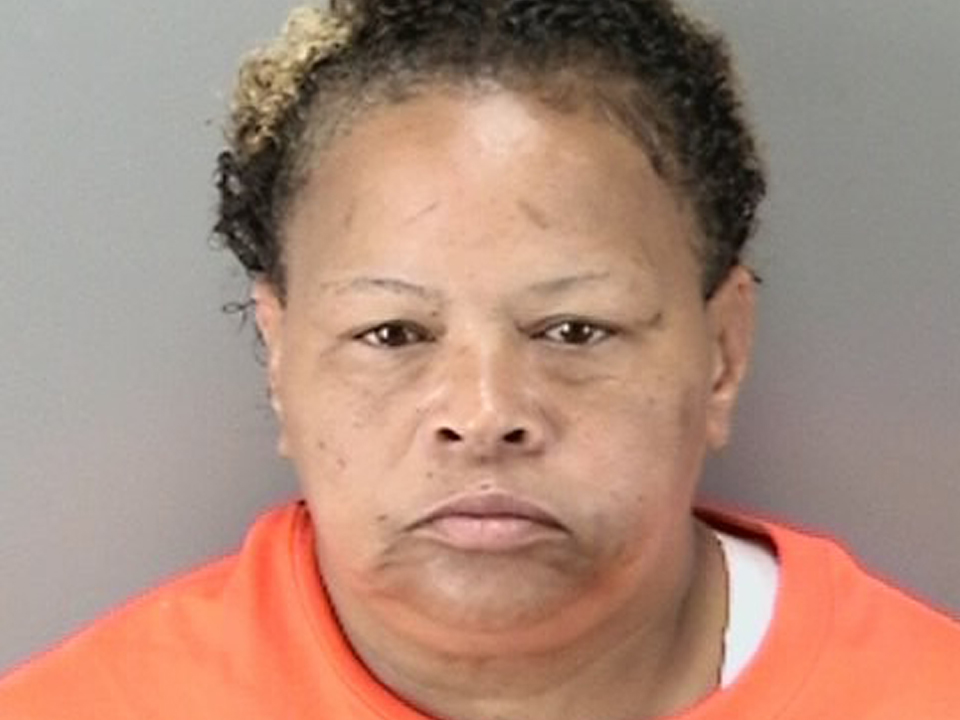 Although arrests have been made, investigators are asking anyone with information on these cases to contact the SFPD. You may remain anonymous.
---
Anyone who has information about any of these incidents is encouraged to contact SFPD via the department's anonymous tip line at (415) 575-4444, or text TIP411 with "SFPD" at the start of the message.
Here's why we usually don't include suspect descriptions in crime reports.