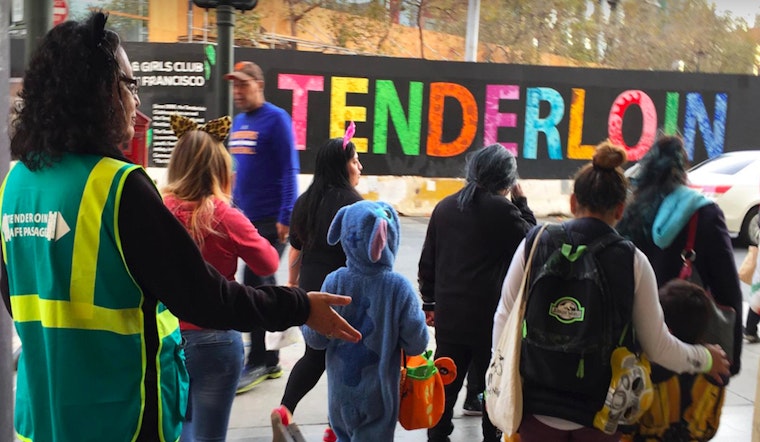 Published on November 13, 2018
This month, the Tenderloin's Safe Passage program will mark a decade of helping schoolchildren safely cross busy intersections around the neighborhood.
Each weekday, Safe Passage workers and volunteers assist some of the nearly 3,500 children who walk to and from school in the Tenderloin. The commute can be dangerous — nearly all of the intersections in the neighborhood are on the city's Vision Zero map of high-injury corridors for pedestrians and cyclists.
But the work doesn't end there. Safe Passage provides many more resources to the community that often go unnoticed, including efforts to assist seniors and children playing at neighborhood parks.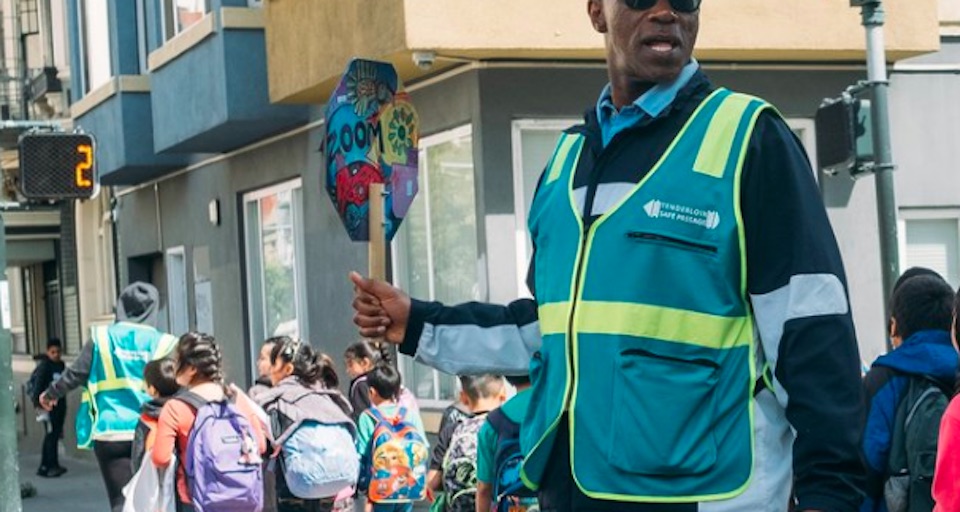 Launched in 2008 by a team of committed mothers and volunteers from a number of neighborhood community organizations, Safe Passage is a "community effort to build a culture of safety," program director Kate Robinson told us. "[We want] to help people feel and be safe, through involvement, education and visibility."
The first six years of the program were a 100 percent volunteer-run effort, covering only two blocks in the afternoons.
In 2014, the program received some funding from the Tenderloin Health Improvement Partnership (TLHIP), a program of the Saint Francis Foundation. By 2016, it had been brought under the oversight of the Tenderloin Community Benefit District (TLCBD), which has provided financial support as well as the infrastructure to grow, Robinson said.
Since then, Safe Passage has tripled in size and now covers 15 city blocks every morning and afternoon, serving more than 200 kids daily. 
It currently has seven part-time staff positions, all filled by Tenderloin residents that had previously shown their commitment to the neighborhood by volunteering with the program. And its corner captain team has grown from 10 to 30 volunteers since 2016, according to TLCBD.
The program has also received funding support from the Mayor's Office of Economic and Workforce Development, Vision Zero, Safe Routes to School and Sutter Health.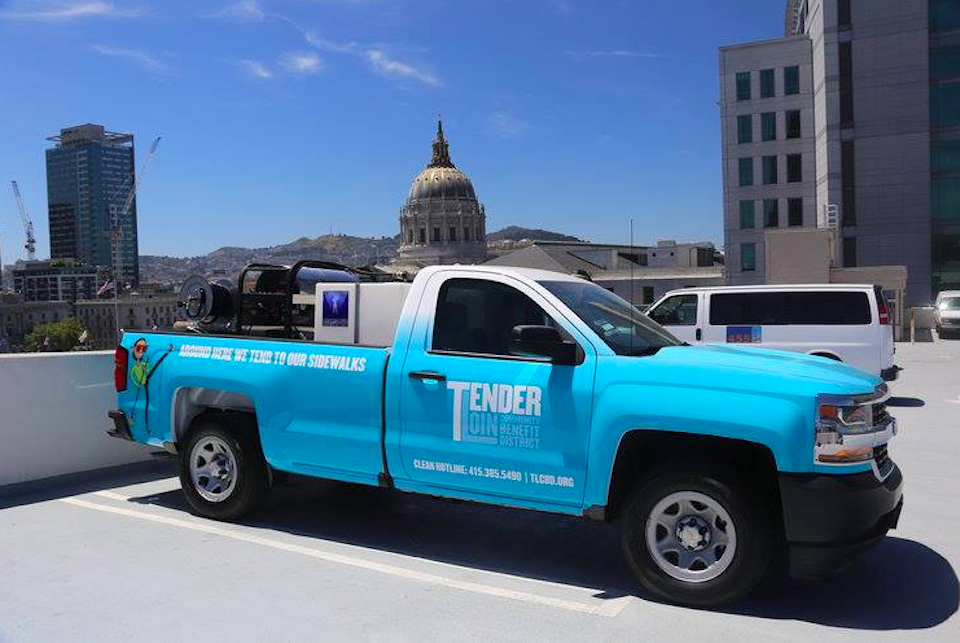 The funding has allowed Safe Passage to expand its reach beyond the school day. It now hosts regular escorts for senior groups, and has a resident staff member on site at the Turk-Hyde Mini Park to ensure kids and their families feel safe while playing. 
Safe Passage also supports a roaming team of at least two volunteers that patrol 17 city blocks of the Tenderloin, looking for lost children or seniors who need assistance getting to appointments.
"[Tenderloin] residents have built every aspect of the program … from data to building a training curriculum," Robinson said. "Their involvement is woven into everything we do." 
"We train with each other and share experiences through feedback, on a daily basis," she added.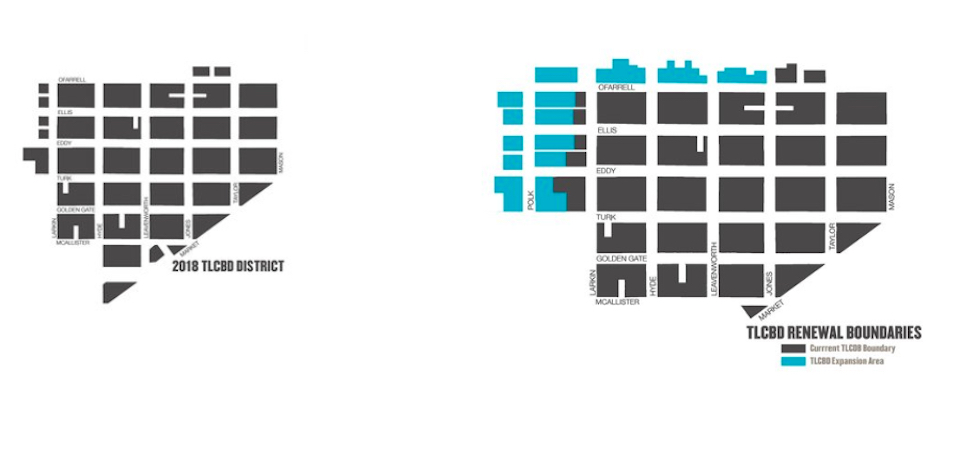 Safe Passage's anniversary comes at a critical time for the TLCBD, its primary funding source. 
Established in 2005, the CBD will go dark in 2020 if neighbors do not vote to continue paying the property assessments that fund it — potentially jeopardizing Safe Passage's future, as well as other key TLCBD programs like trash and graffiti removal. 
The CBD is currently lobbying property owners in the neighborhood to support the renewal, as well as expand the CBD's boundaries by a few blocks (pictured above).
Safe Passage will promote the CBD's renewal effort at its 10th anniversary bash this Wednesday, November 14, at Piano Fight (144 Taylor St.) The party, which will run from 6-9 p.m., will feature karaoke with special guests, including District 6 Supervisor Jane Kim, representatives from the Tenderloin SFPD station, and other local celebrities.
Free and open to the public, the event will be emceed by San Francisco native Honey Mahogany, the founder and district manager of the Tenderloin's Compton's Transgender Cultural District.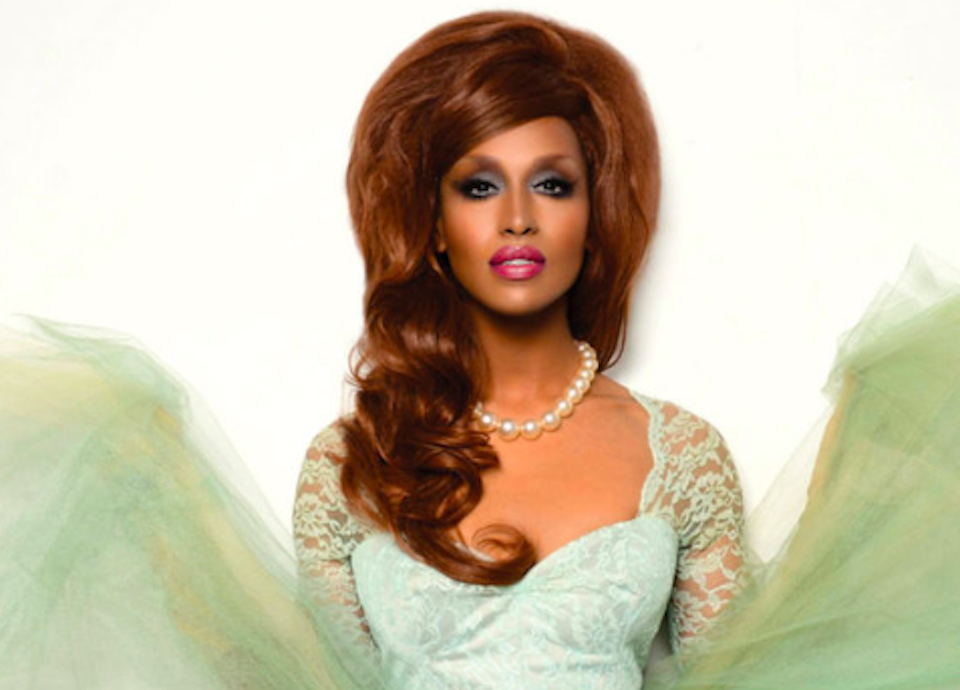 Provided the CBD's funding remains secure, Safe Passage hopes to continue to expand, Robinson said, adding that the program is "on the cusp of something big" that will build on its existing services.
More information about Safe Passage and the TLCBD's renewal effort can be found at tlcbd.org.