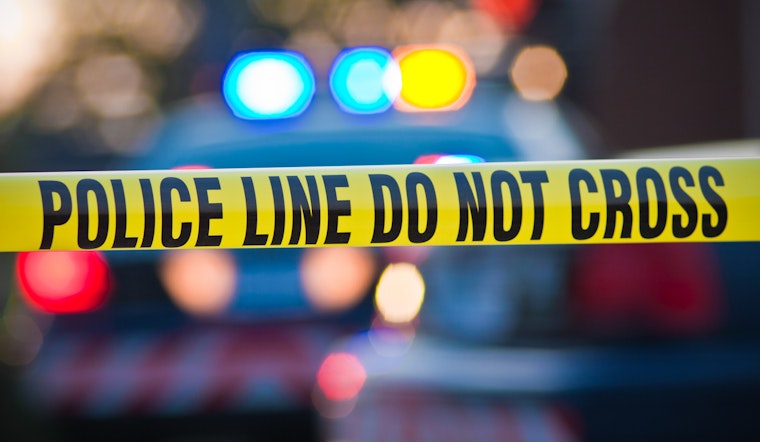 Published on December 13, 2018
The San Francisco Police Department has announced that it is investigating bomb threat reports at "numerous" locations around the city. According to the department, the bomb threat reports were received around 10 a.m. today.
(2/2) We are working closely with partner agencies in our city to safely resolve these incidents. #SFPD #SF pic.twitter.com/IooKPv8xim

— San Francisco Police (@SFPD) December 13, 2018
A spokesperson at the SFPD media relations unit declined to provide details beyond what the department has confirmed on Twitter, but NBC Bay Area reports that bomb threats are under investigation at San Francisco Fire Credit Union (3201 California St.) and The Jewish Community Center (3200 California St.) in Presidio Heights.
The outlet reports that employees of the credit union have been evacuated from the branch.
The JCCSF has also evacuated its premises, according to a notice published on its website this morning. "This is not a threat directed towards the JCCSF," the notice states.
As the SFPD has noted, bomb threats have been reported this morning in cities across the country, including New York City, Seattle and Oklahoma City. Locally, bomb threats have also been reported in San Jose and Oakland, KPIX 5 reports.
We'll update this story if and when we learn more.
[Update, 4:20 p.m.] Despite "numerous" reports of bomb threats around the city this morning, authorities have not found any suspicious devices, SFGate reports.
According to the outlet, and numerous reports online, today's bomb threats appear to be connected to a hoax in which emails sent to hundreds of schools, businesses and government agencies around the country demanded Bitcoin payments to prevent bombs from being detonated on their premises.