After more than 40 years in business, Aardvark Books (227 Church St., at Market) will close its doors this Friday, January 25. 
The closure has been in the works since October, when Aardvark's building was sold for $2.4 million, under the condition that it was to be delivered empty to the buyer.
For Aardvark's final week, books are 50 percent off. The store is also giving away its fixtures, including bookcases, viewing tables, a magazine rack and the checkout counter. Owen, the popular bookstore cat who's often seen sleeping in the store's windows or on his favorite chair, has also found a new home.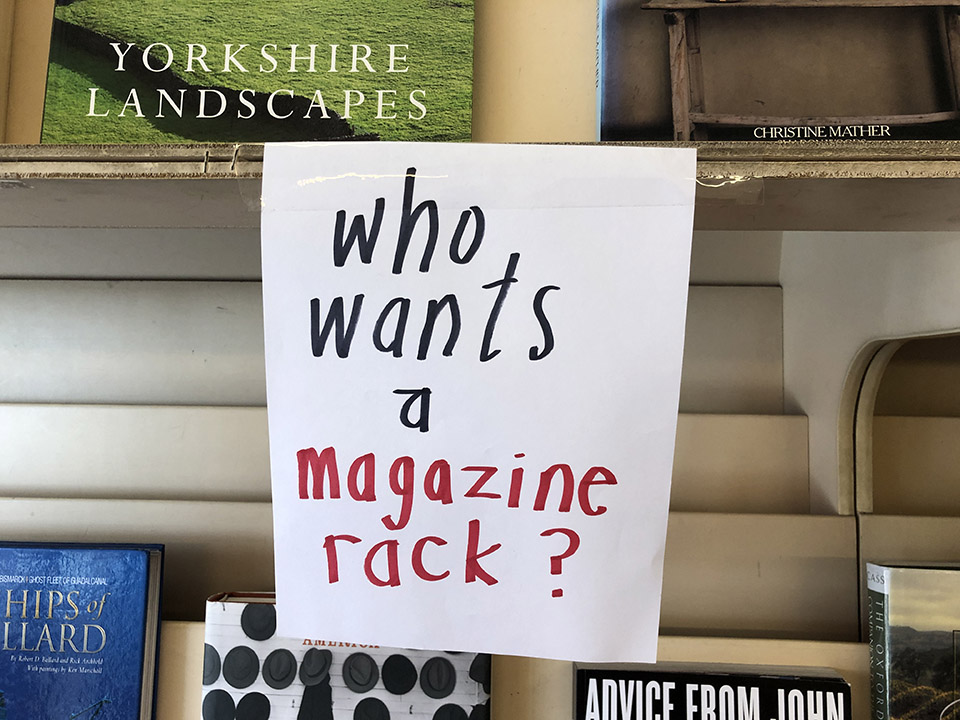 Store manager David Lugn recommends that customers not wait until the final day to drop by, as Aardvark will likely shutter earlier than its usual 10:30 p.m. closing time on Friday.
Lugn, who's worked at Aardvark for 38 years, has many fond memories of the shop. 
When the store first opened in 1978, Church Street was a sketchy neighborhood compared to the buzzing Castro, with many dubbing it the "Outer Safeway."
But the neighborhood "formed into a community here in the '80s," Lugn said, adding that people would often just drop by the bookstore to chat. He met his wife while working at Aardvark, and friends from neighboring businesses — a flower shop, a photographer, a caterer — helped put together their wedding. Another neighbor, a musician, played the violin.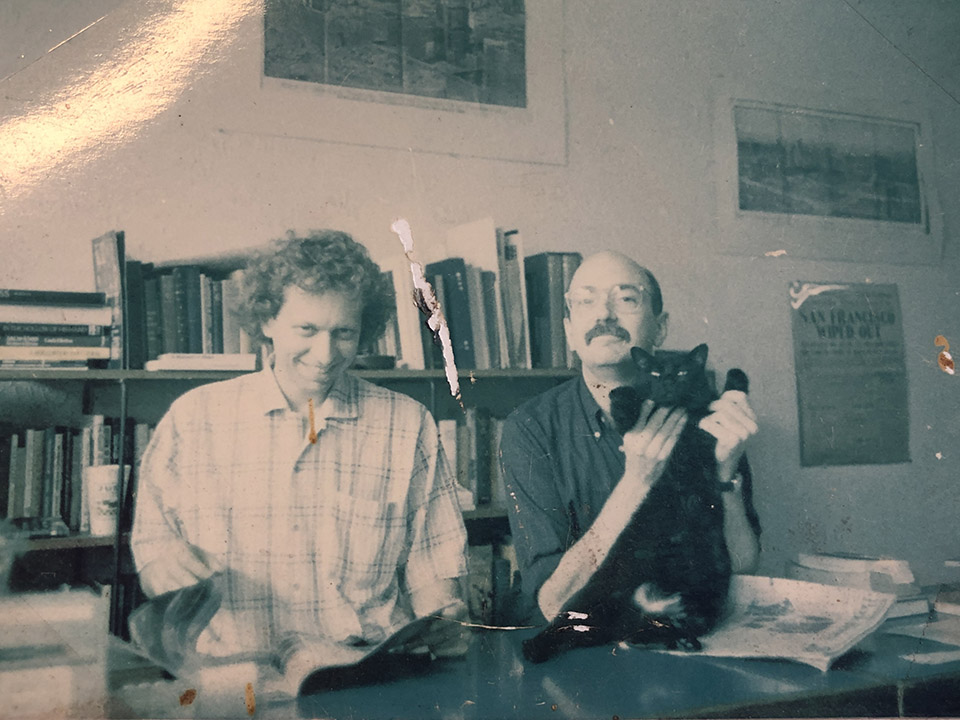 In the 1980s, Aardvark Books moved from 237 Church St. to its current location, two doors down. Lugn says that seeing so many familiar faces back then was wonderful. But the store has few regulars these days, and Lugn says the people who live in the new buildings nearby hardly ever drop by.
"They might love the idea of the bookstore," he said. "But they don't shop here."
One of the best parts of working at a used bookstore, Lugn said, has been the ability to offer a broad variety of books. As he spoke, he picked up a tome called "Shooting the Stickbow," billed as "a practical approach to classical archery."
"Who would expect a book like that here?" he asked.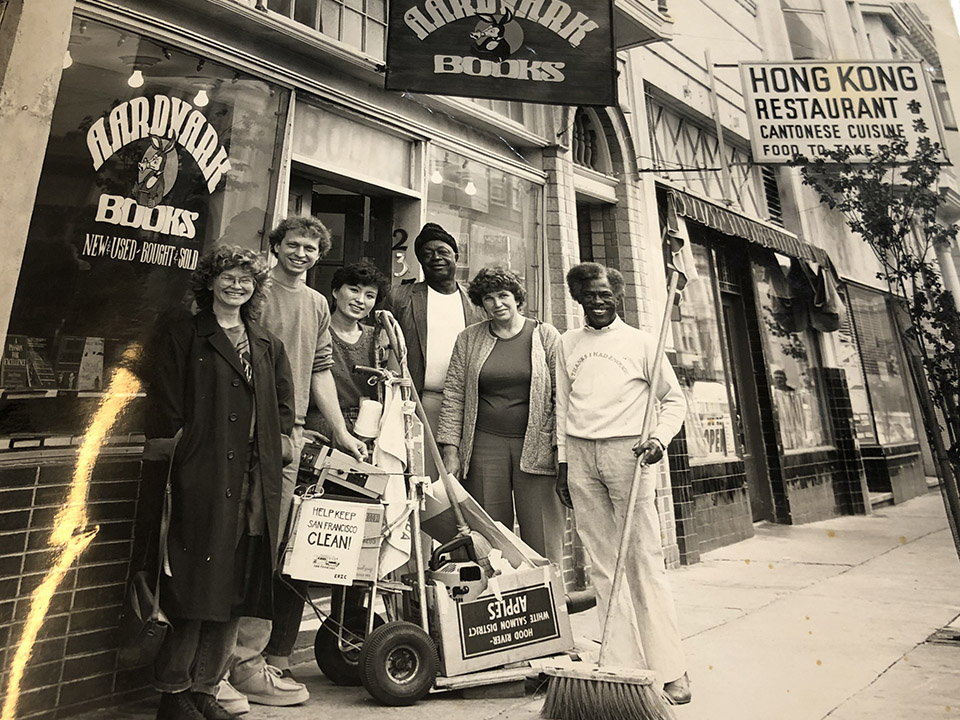 Owen, the orange tabby who's become a minor celebrity on Instagram over the years, is actually the bookstore's third cat.
The first feline, Henry, was left behind in the store in a woman's shopping bag. After some debate, the owners decided to let him stay. When Henry passed away, they adopted orange cat Ace from the SFSPCA. He liked to run after children, Lugn said.
Then came Owen, who moved in when his previous owner's roommate became allergic to cats.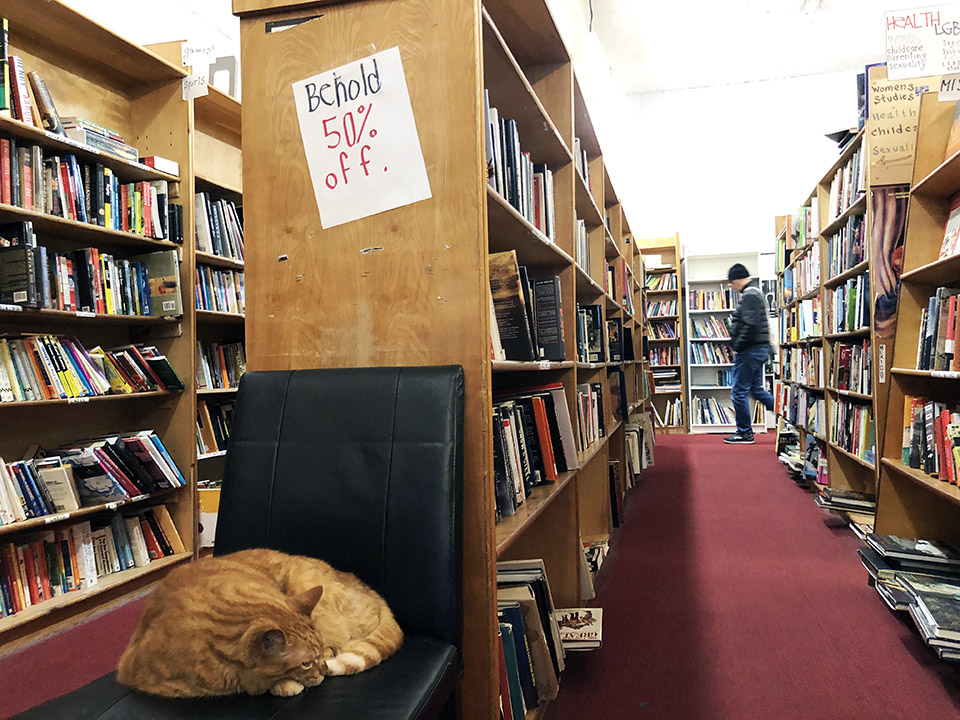 Over the last four decades, Aardvark Books has kept a photo book, filled with memories of favorite customers and employees.
After the store turns off its lights for the final time on Friday night, Lugn, who lives in the East Bay, plans to take it home with him.