Hayes Valley is getting a new parklet — one that's been in the works for four years. Construction on the parklet at 517 Hayes St. (at Octavia) began on January 3, according to Planning Department spokesperson Gina Simi.
The public parklet will add additional seating for customers of neighboring Greek restaurant Souvla and deep-dish pizza parlor Patxi's, as well as other passersby. 
As we reported four years ago, the parklet was originally set to be installed in mid-2016, following the completion of the Hayes Street sewer main and water main replacement project and subsequent repaving of Hayes Street. But ongoing delays with that project meant that plans for the parklet were not finalized until this past September.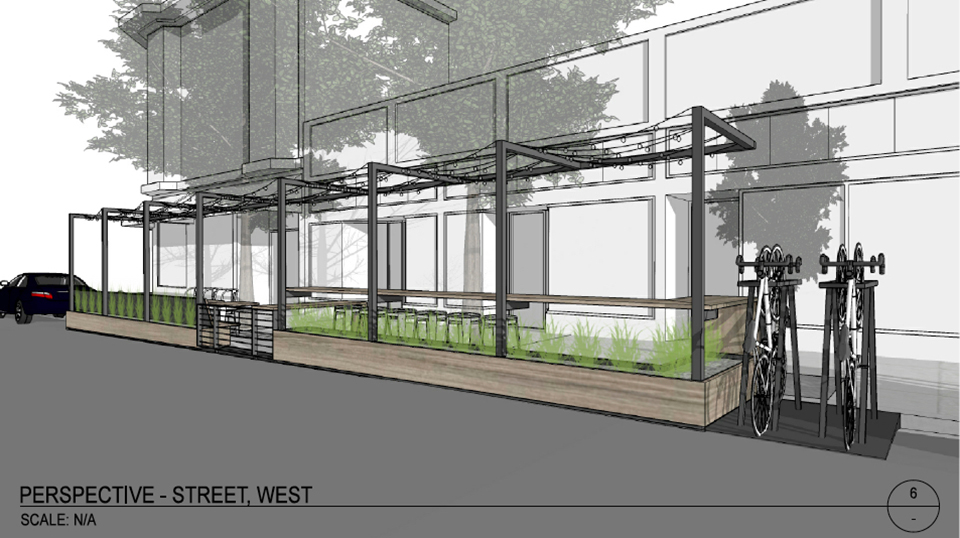 Souvla, which opened its first location in Hayes Valley in 2014, instigated the push for the parklet. Founder and CEO Charles Bililies says he couldn't be more excited to invest in a public space that everyone can use. 
"This parklet allows us to widen the sidewalk in the busy Hayes Street corridor, and provide additional accessibility in one of the busiest blocks of the city," Bililies told Hoodline via email.
Simi said that Souvla's application met all the criteria to be approved, and that the Planning Department believes it will be a good addition to the neighborhood, with pedestrian-friendly amenities.
"Parklets are such a terrific addition to life in San Francisco," Bililies said. "They provide such vibrancy to our neighborhoods throughout the city."
Expect the new parklet to be completed by the end of the month.