In this edition, a new taproom debuts in Chinatown, a Yemeni fusion falafel joint preps for its SoMa opening, a new Noe Valley bakery announces its opening date, and more. 
Opening
Chinatown
Holy Craft Brewery (787 Broadway)
Last week, Holy Craft Brewery opened the doors to its very first taproom, in the former Sip Bar & Lounge space at Broadway and Powell streets in Chinatown. It's a project that's been in the works since last summer. 
Founded in 2014 by Bay Area natives Steve Seto and Phil Fabian, Holy Craft has sold its brews at an assortment of San Francisco establishments, including at local BevMo retail outlets. 
Now, you'll be able to get a selection of their signature local brews directly from the makers, including a Belgian ale inspired by Tony's Pizza in nearby North Beach, the "Harajuku Girl" Japanese-style lager, and the "American Bombshell Blonde," inspired by Sausalito's Scoma's restaurant. 
The taproom is open Wednesday–Friday, 4 p.m.–midnight, and weekends, noon–midnight. It's closed Monday and Tuesday. 
SoMa
Falafelland (133 6th St.)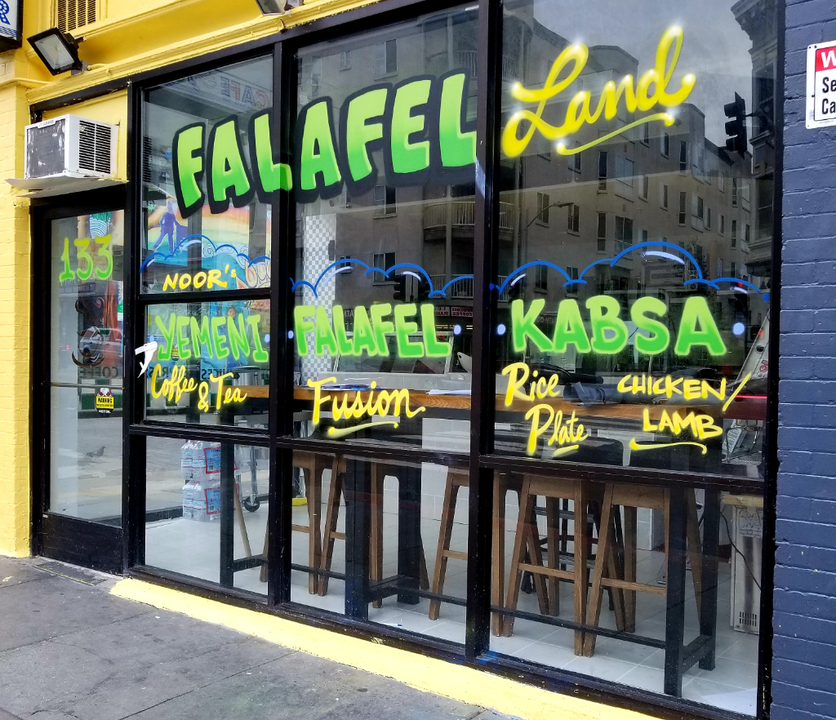 Next, veteran Hoodline tipster Al M. reports that a new falafel eatery, Falafelland, is poised to take over the former Foodie deli space on 6th Street (between Natoma and Minna streets) in SoMa. 
Al said that final touches to the restaurant's interior are being completed, and it should debut in short order. When the new spot is open, expect to see a menu of Mediterranean and Yemeni fusion fare, with an assortment of halal and veggie options.  
"We're a traditional but open-minded family-run restaurant, providing ancient teas, coffees and Yemeni dishes we believe you'll fall in love with," write the owners on the business' new Yelp page.
As always, Al M. plans to keep an eye on the space and report back with opening updates. 
Noe Valley
Vive La Tarte (4026 24th St.)
Next, artisan bakery Vive La Tarte is scheduled to open its third SF outpost on Jan. 26 in Noe Valley, in the space once occupied by Bliss Bar. 
The popular bakery — known for its croissants, artisan pizzas, and the "tacro," a cross between a croissant and a taco — is based at 1160 Howard St. in SoMa, where it's been since 2015. It also has a kiosk at the Ferry Building, which debuted in December 2017.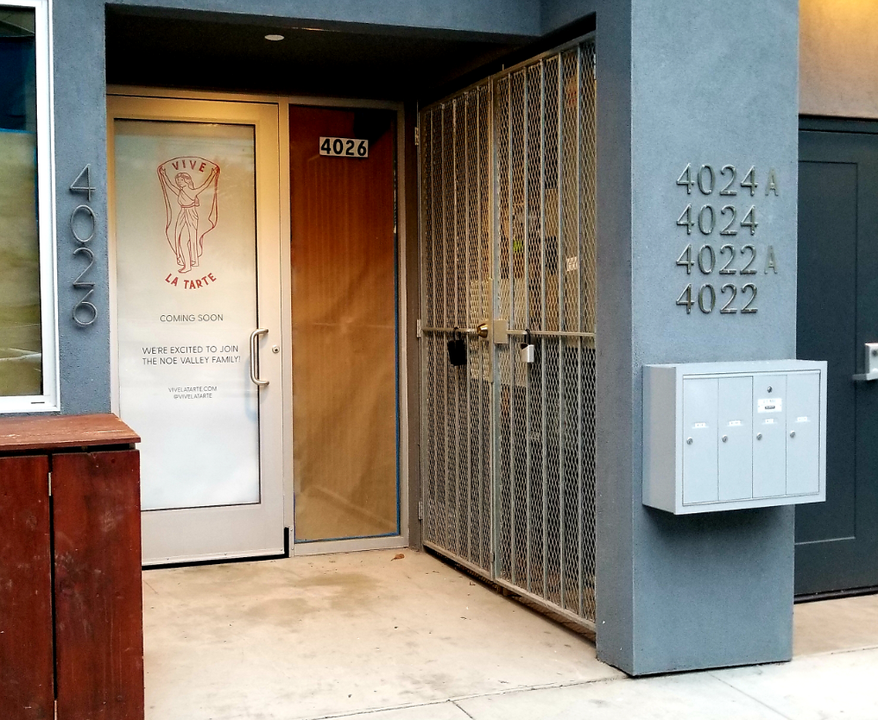 The Noe Valley location will feature its signature baked goods, as well as brunch, lunch and dinner menus. Also on offer are wine and kombucha cocktails, such as a "Booch Mosa" composed of organic cava, blood orange and oak kombucha. Other drink options will include Sightglass coffee, August Uncommon tea, and organic lemonades from Tractor Co. 
In keeping with the Noe Valley vibe, the location will also offer a dedicated kids' menu, with dishes like pan-crêpes, a hybrid pancake-crepe topped with torched bananas and date syrup. 
Vive La Tarte's Noe Valley location will be open 7 a.m. to 10 p.m. daily. 
North Beach
Crepes-A-Go-Go (522 Columbus Ave.)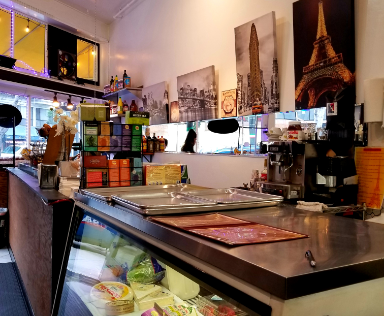 Over in North Beach, Al M. reports that SoMa's crepe trailer Crepes-A-Go-Go has opened its first brick-and-mortar restaurant, in the former Cornology space on Columbus. It originally planned to open up in the space last fall, but a few final details delayed its opening until this month. 
On the menu, expect to see a wide variety of sweet and savory crepes, such as chocolate, banana and coconut or smoked turkey with cheese and eggs. 
Closure
Union Square
Caffe Bellini/Burgerhouse/Powell Street Pizza and Pasta (237-239 Powell St.)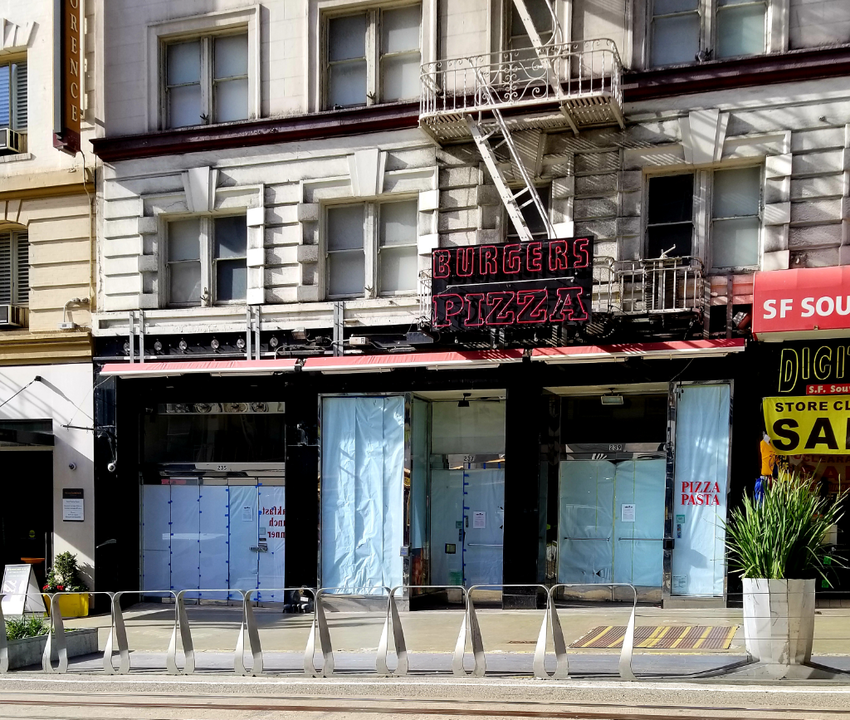 Finally, our informant Al M. spotted a closure along a busy block of Powell Street. The three-concept restaurant composed of Caffe Bellini, Burgerhouse and Powell Street Pizza and Pasta has thrown in the towel, after more than 20 years in business.
It's not clear why the eatery shut down, but a note posted to the business' window thanks its loyal customers over the years and encourages folks to visit the owners' other nearby businesses, Caffe Central (133 O'Farrell St.) and The Turn Cafe (17 Powell St.) 
---
Thank you very much to our veteran tipster Al M. for the tips! If you've seen something new in the neighborhood, email your tips and photos to [email protected] If we use your info in a story, we'll give you credit.