The holiday season may be over, but the first weekend of 2019 is still jam-packed with art, music, dance and even some nostalgic nods to vintage signs and audio cassettes.
Here are our top picks for getting out in San Francisco over the next few days.
Monthly Neighborhood Art Walks
The first monthly neighborhood art walks of 2019 are here. Start your travels tonight in the Castro from 6-9 p.m., with 10 venues exhibiting prints, pottery, photography and even art by SF high schoolers. A few venues will feature live music as well.
From there, head over to Lower Polk and the Tenderloin, where more than 30 participating galleries will have art available for purchase, along with deals at area bars and restaurants. The event runs from 6-10 p.m.; plot out your walk with this handy map.
Finally, North Beach's art walk returns on Friday at 6 p.m., with new paintings at the Canessa Gallery, Iceland-inspired art at Live Worms and guest artist Brian Cassidy at Grey City Gallery. Here's a helpful guide to map out your adventures.
Chinatown Neon Sign Walking Tour
In the hustle and bustle of Chinatown's streets, you may have never noticed the clusters of vintage neon signs that decorate both its main thoroughfares and back alleys.
Photographers Al Barna and Randall Ann Homan, authors of San Francisco Neon, will provide a two-mile walking tour through the area, sharing the signs' history and offering architectural and graphic design insights. You'll even get to see some of the neon signs kick on as the tour winds down at twilight.
When: Saturday, Jan. 5, 4-5:30 p.m.
Where: Chinatown YMCA, 855 Sacramento Street
Price: $25, tickets available on Eventbrite
San Francisco Tape Music Festival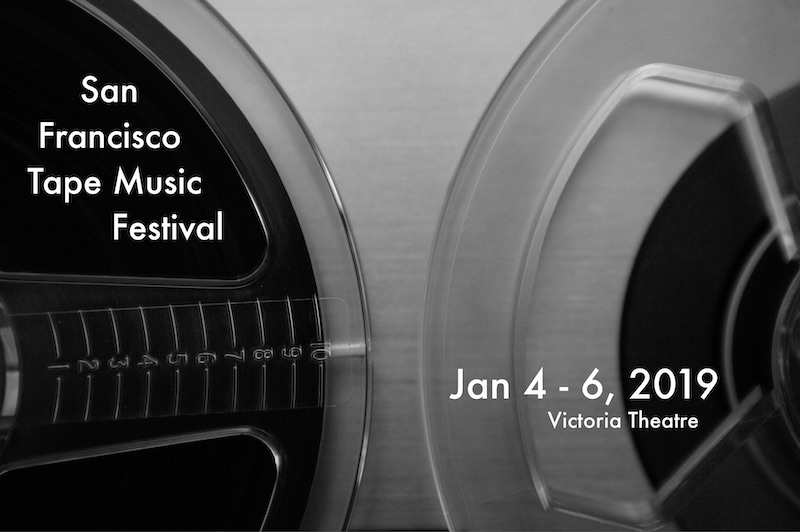 Featuring four concerts of classic audio art and new fixed media compositions, the SF Tape Music Festival bills itself as "America's only festival dedicated to the performance of audio works projected in three-dimensional spaces." The festival includes 40 local and international composers, with performances spanning the weekend (including a special free-admission show on Saturday evening).
One can't-miss event: a special performance by the SF Tape Music Collective, in which the audience sits in complete darkness while surrounded by the music from 24 high-end loudspeakers. 
When: Friday, Jan. 4 - Sunday, Jan. 6, 8 p.m.
Where: Victoria Theater, 2961 16th Street
Price: $10-$20, tickets available on Brown Paper Tickets
FRESH Festival 2019
Now it its tenth year, the FRESH Festival is a month-long experimental dance, music and performance showcase that brings together artists from around the Bay Area. Many of the artists will also teach workshops throughout the month, in addition to social exchanges, casual conversations and even a potluck dinner. This weekend's opening events include work from choreographer Sara Shelton Mann, artistic director Byb Chanel Bibene and dancer Chrysa Parkinson.
When: Saturday, Jan. 5, 12 p.m.
Where: Joe Goode Annex, 401 Alabama Street
Price: $85-$125