Published on January 10, 2019
Looking to sample the best pizza around town?
Hoodline crunched the numbers to find the top pizzerias in Cincinnati, using both Yelp data and our own secret sauce to produce a ranked list of where to venture next time you're on the hunt for a slice or a pie.
1. Forno Osteria + Bar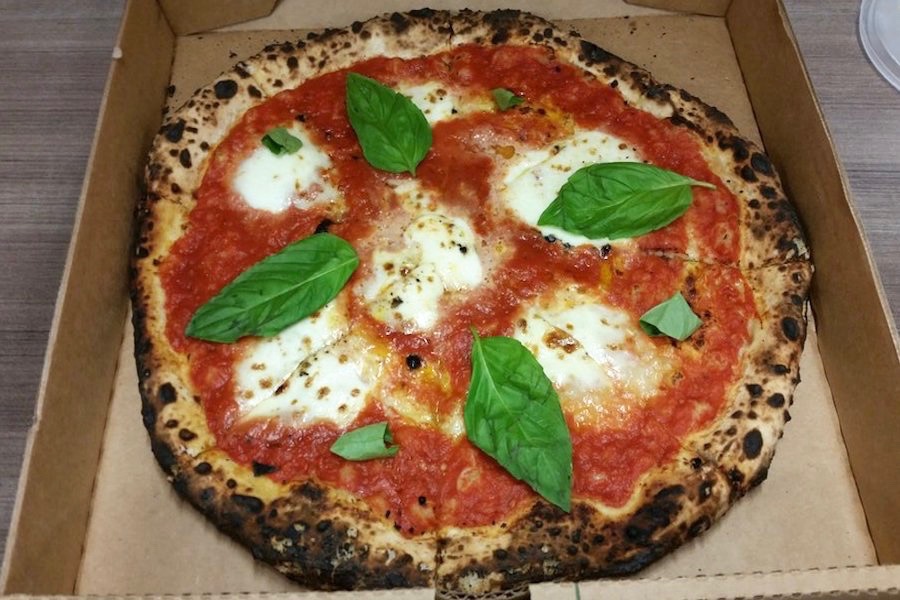 Topping the list is Forno Osteria + Bar. Located at 3514 Erie Ave. in Hyde Park, the wine bar and Italian spot, which offers pizza and more, is the highest rated pizza spot in Cincinnati, boasting 4.5 stars out of 189 reviews on Yelp.
Choose from a list of gourmet pizzas and other Italian dishes from the restaurant's brunch, dinner and dessert menus. There's also a varied wine selection.
Look out for standout pizza options like the Quattro Stagioni (The Four Seasons Of Italy); it has tomato sauce, prosciutto cotto, mushrooms, black olives, artichokes and mozzarella. Or try something different like the Elena pizza, with black truffle, Gorgonzola, mozzarella and baby arugula. 
2. Dewey's Pizza
Next up is Oakley's Dewey's Pizza, situated at 3014 Madison Road. With 4.5 stars out of 170 reviews on Yelp, this pizzeria has proven to be a local favorite for its build-your-own options, including the choice of gluten-free crusts.
The Oakley location is among the several Dewey's Pizza restaurants in the country. The menu offers an extensive list of specialty pizzas, the option to create your own pizza, calzones, salads and a few seasonal pizzas to choose from.
Go non-traditional with a pie like the Porky Fig pizza, made with fig jam, mozzarella, fontina, prosciutto, caramelized red onions and Gorgonzola. There are also meatier options such as the Don Corleone, with red sauce, mozzarella, pepperoni, Genoa salami, capicola ham and oregano. 
3. Incline Public House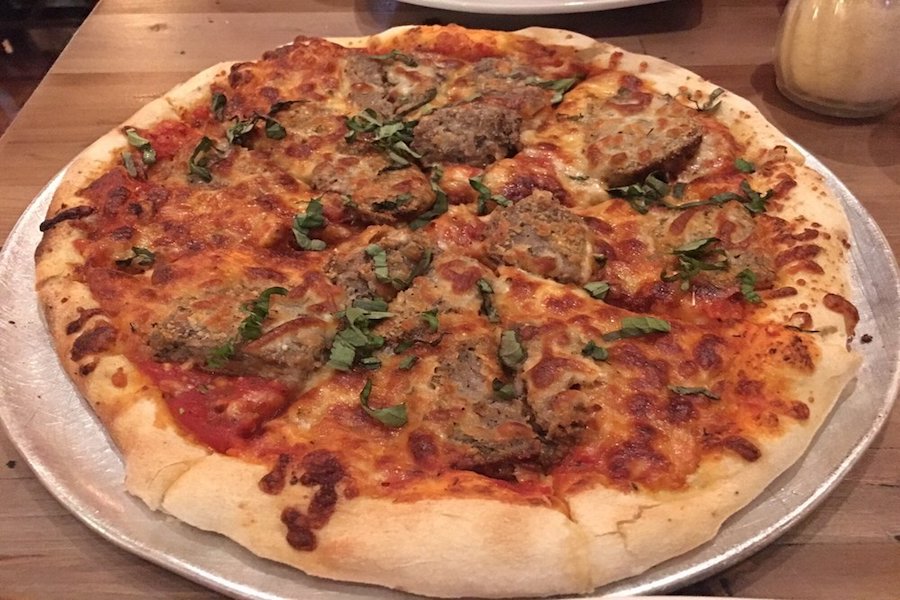 East Price Hill's Incline Public House, located at 2601 W. Eighth St., is another top choice, with Yelpers giving the New American pub, which offers pizza and more, four stars out of 526 reviews.
Named after a famous Cincinnati landmark, the Incline Public House sits where William Price once opened and operated his restaurant, Price Hill, before it closed in the 1930s. The menu includes pizza, sandwiches, salads, soups and other dishes. There is also a wide-ranging drinks menu.
Order a shroom pizza with, pesto-Alfredo sauce mushrooms, red peppers, red onions, sun-dried tomatoes, goat cheese and fresh basil. Or indulge in the Garbage pizza, which has red sauce, bacon, pepperoni, Italian sausage, peppers, red onions, mushrooms and house-blend cheese, all topped with arugula and a fried egg.
4. Harvest Pizzeria Over-the-Rhine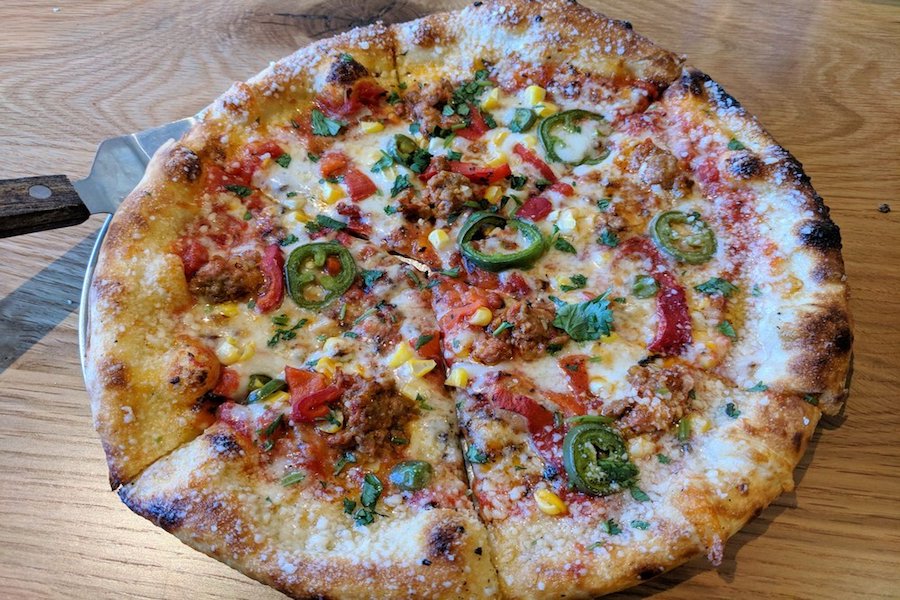 Finally, there's Harvest Pizzeria Over-the-Rhine, an Over-The-Rhine favorite with 4.5 stars out of 104 reviews. Stop by 1739 Elm St. to hit up the New American spot, which offers pizza and burgers, next time you're in the mood.
The Over-The-Rhine eatery is one of the restaurant's six locations. Beyond its pizza, pick from a selection of small plates, salads, burgers and desserts.
Expect pizza options like the Ohio double bacon pizza, made with tomato sauce, Ohio "Canadian" bacon, fresh mozzarella, roasted red peppers, Aleppo pepper and oregano. There's also the white pizza, which has a black peppercorn ricotta base, fresh basil, roasted garlic cloves and herbs.