SF Rec & Park has finally announced a reopening date for the Balboa Pool (1878 San Jose Ave.) More than a year after it was originally slated to reopen, the pool will return to service on Saturday, February 23.
The pool is one of only nine public pools in San Francisco, and the only one in District 11, the city's most populous district.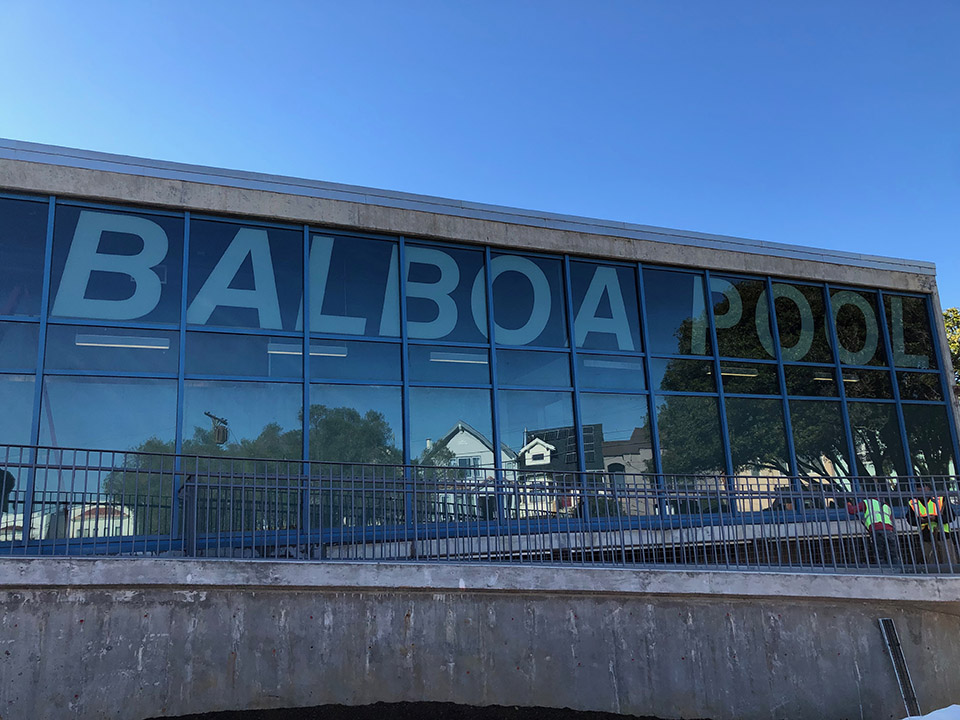 As we reported in September, the pool closed at the end of 2016 for what was supposed to be a yearlong improvement project, including a full renovation of the pool and pool building, a seismic retrofit and the addition of an 800-square-foot multi-purpose space.
But the update took more than a year longer than originally expected, due to issues with a new electrical service connection to the facility, as well as replacing its windows. 
In September, Rec & Park estimated the pool would reopen in late 2018, but it also missed that deadline.
The further delay on the project "was due to both electrical and gas connections through PG&E," Rec & Park spokesperson Tamara Barak Aparton told Hoodline.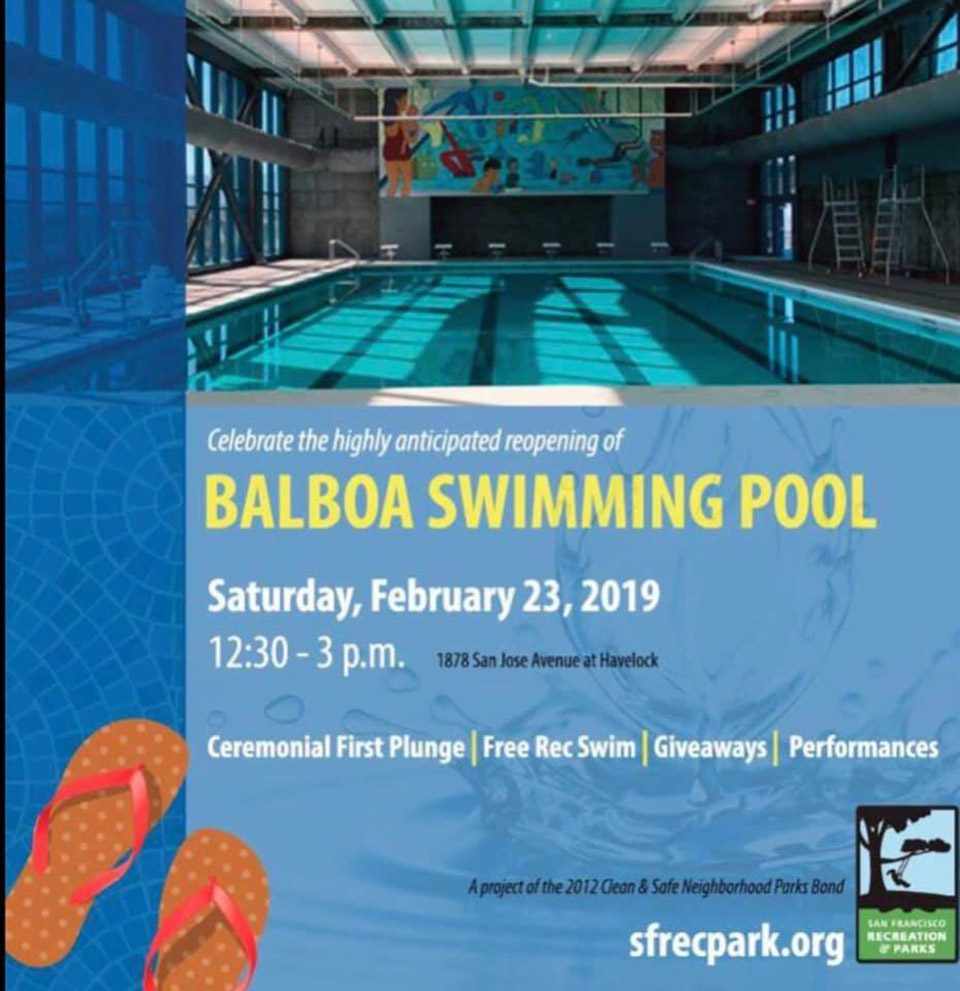 Balboa Park Pool will return to service with a reopening celebration on Saturday, February 23, beginning at 12:30 p.m. Free rec swimming will continue until 3 p.m. Various other activities, like special performances, speakers including elected officials and giveaways, are still being worked out, Aparton said.
Meanwhile, the city is turning its attention to two other pools under its care.
Parkside's Sava Pool reopened a few days ago, after closing to repair a boiler that broke in December. And the Mission's Garfield Pool is still undergoing a $19.7 million, 18-month renovation that began last October. Aparton says that project is still on track to reopen as planned.