Multiple Castro businesses are sweeping up broken glass after a rash of smashed windows in the neighborhood.
In the last few days, five separate businesses along the busy Market Street corridor have had their windows smashed, along with a Muni bus shelter.
Reached for comment, an SFPD officer confirmed the incidents, but declined to share further details. No suspect has been identified, and no arrests have been made.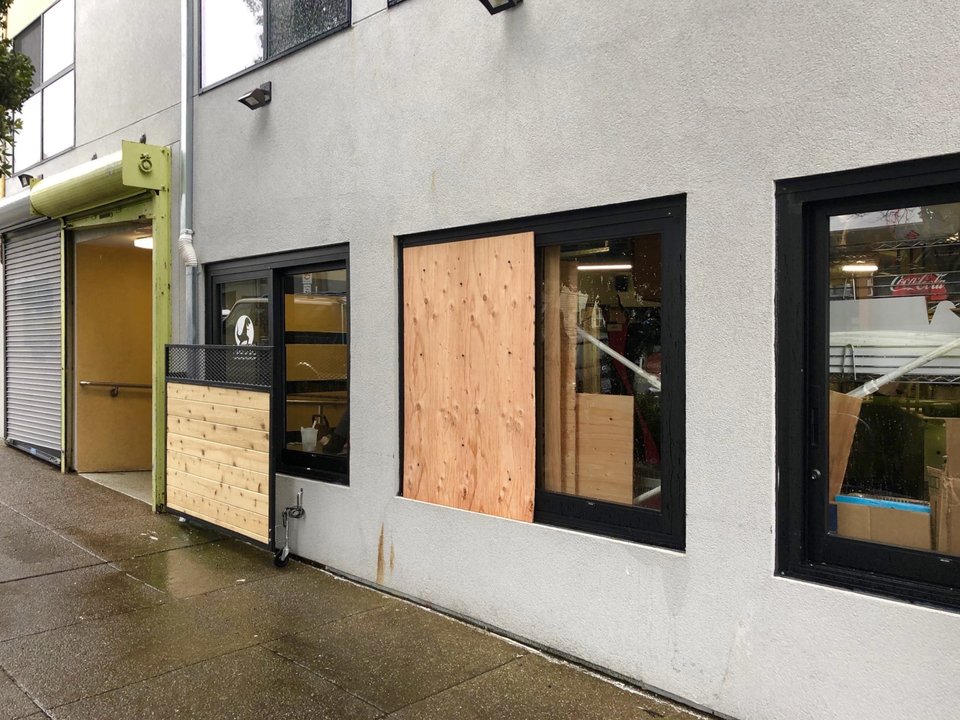 The five businesses affected are Verve Coffee Roasters (2101 Market St.) The Castro Republic (2295 Market St.), Dinosaurs (2275 Market St.), Max Muscle Sports Nutrition (3600 16th St.), and the Verizon store at 2199 Market St. The shattered Muni shelter is on the west side of Market Street, at Church Street.
Another Market Street business, the soon-to-open German beer garden Willkommen (2916 Market St.), had its windows smashed on February 3. They have yet to be replaced. 
Of the five businesses hit this week, the Castro Republic sustained the worst damage, with multiple large plate glass windows broken. The damage is so severe that it's forced the business to temporarily shutter; it's been closed since February 25th.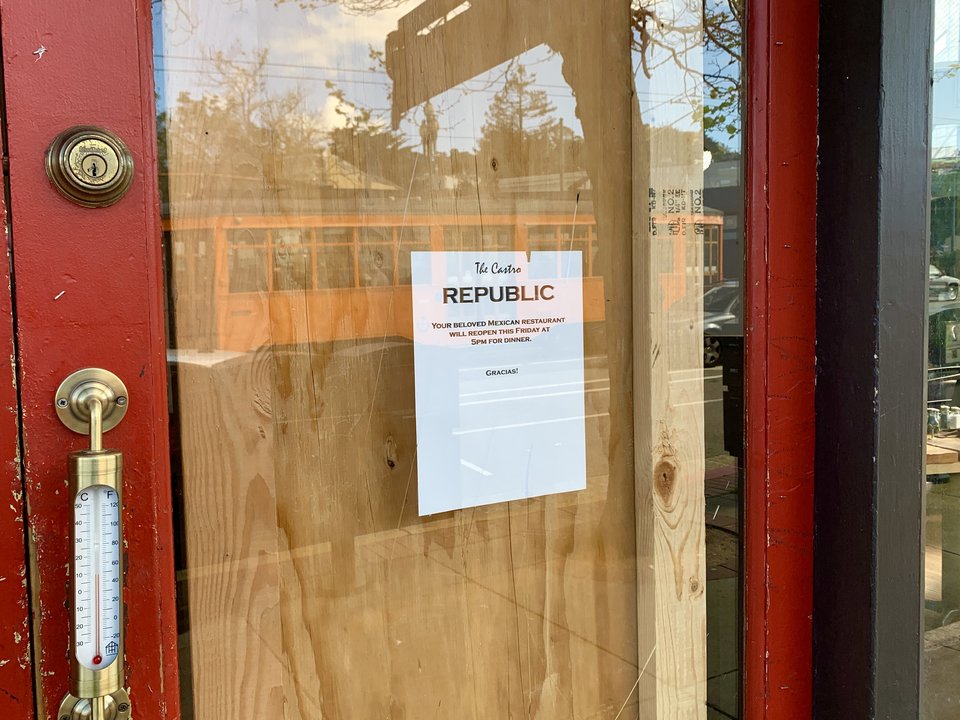 Castro Republic owner Juan Romo said he's not sure how long he'll have to remain closed. The damage to his restaurant's windows also affected their wood framing, and he's waiting to hear back from the glass company with more details on how complicated the fix will be.
"I'm hoping that [we'll reopen] by the weekend, but if not, it won't be until next week," he said, noting that the repairs will likely cost $20,000.
Romo has not heard anything from the SFPD about a possible suspect, but he says he's not going to let a few broken windows affect his positive attitude. "We'll survive," he said.
Verve, Dinosaurs, Verizon and Max Muscle remain open as they undergo repairs.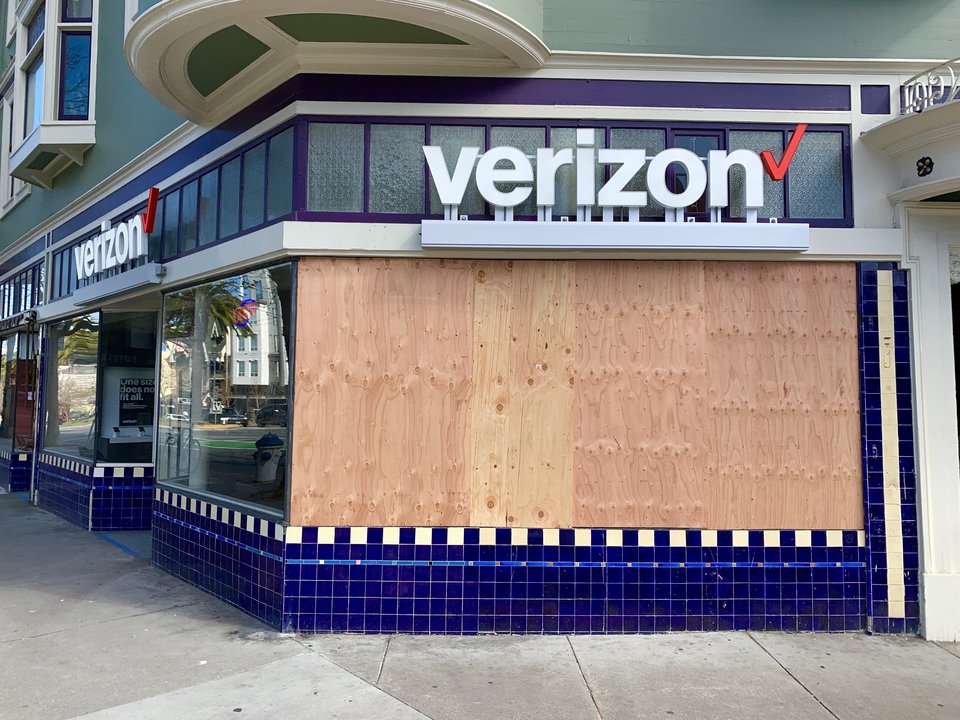 "It's a disgraceful and cowardly act by an arrogant person," said Castro Merchants President Daniel Bergerac of the incident.
Bergerac has yet to hear from the SFPD about a suspect, he said, but "a video tech police officer is looking at the video to see if they can ID the perpetrator."
Hoodline also contacted District 8 Supervisor Rafael Mandelman for comment, but did not receive a response.
Anyone who witnessed or has any information about these crimes — or any previous commercial window breakage in the neighborhood — is encouraged to contact Castro Community on Patrol at [email protected]. 
You can also contact SFPD via the department's anonymous tip line at (415) 575-4444, or text TIP411 with "SFPD" at the start of the message.
Update 3/1: District 8 Supervisor Rafael Mandelman's legislative aide, Tom Temprano, told Hoodline that his office has been in contact with SFPD's Mission Station and the Castro Merchants in response to the rash of broken windows.
According to Temprano, SFPD officers arrested one person on the spot for breaking one of the windows, and they remain in custody. However, Temprano could not specifically say which business the person was arrested for vandalizing.
Police are currently working to determine whether or not this person is connected to the other broken windows.
"We continue to work closely with merchants and residents to ensure that there's an adequate police presence doing foot patrols on Upper Market," Temprano said.