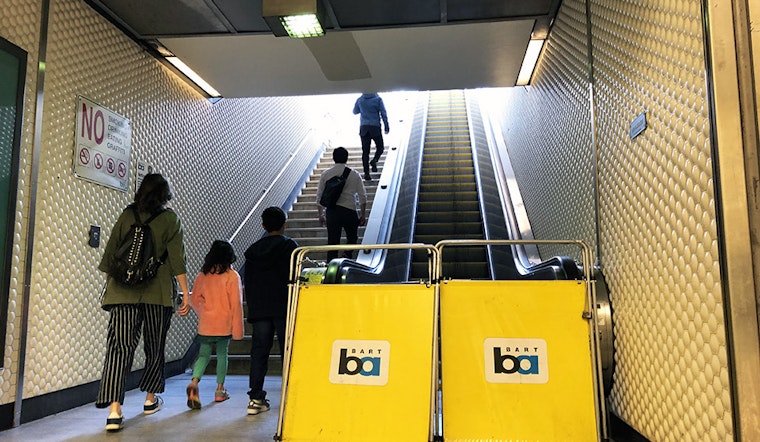 Published on March 19, 2019
Last Thursday, the BART board of directors unanimously approved a $96.5 million project to replace 41 escalators at BART's four most crowded downtown San Francisco stations: Embarcadero, Montgomery, Powell and Civic Center.
As frequent commuters to those stations know, the escalators are frequently knocked out of service by a number of factors, including rain, trash, syringes, vandalism, urination and defecation.
As of Tuesday afternoon, seven of the downtown station escalators were offline for major or minor repairs or repair evaluations — meaning nearly one in five of the escalators at the four downtown San Francisco stations currently aren't usable.
By comparison, only three of the 134 BART escalators outside of downtown San Francisco are currently out of service.
But relief will be a long time coming, as the Market Street Escalators Renovation Project won't be completed until 2027. When the project kicks off next spring, only six escalators per year will be replaced, resulting in a total project runtime of seven years.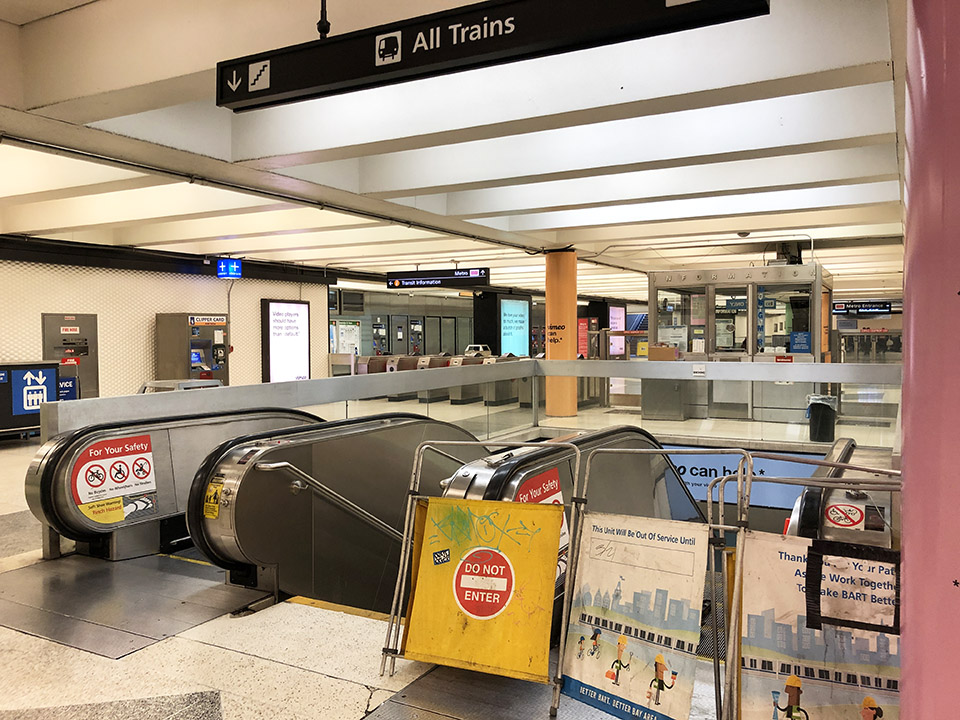 The key cause of the delay is a lack of certified escalator mechanics in California, particularly in the Bay Area, BART assistant general manager of operations Tamar Allen explained during last Thursday's meeting.
And not every qualified mechanic might be up for the task, BART director Bevan Dufty added. "I met an escalator repair person who, in his first month on the job, was chased by someone at Civic Center station with a hatchet in their hand," he said.
In the meantime, BART has been at work since 2017 on fixing its 12 worst-performing escalators in San Francisco, located at the Embarcadero, Montgomery, 16th-Mission and 24th-Mission stations. The agency is currently rebuilding the escalators' electrical systems, taking each unit out of service for multiple months.
The larger escalator renovation project will address 22 escalators that extend from the street to the concourse levels of each station, and another 18 connecting concourses with the station platforms.
In addition, one street-level escalator at Civic Center will be relocated to the entrance closest to the Orpheum Theatre at 1192 Market St. (at Hyde), where only stairs currently exist.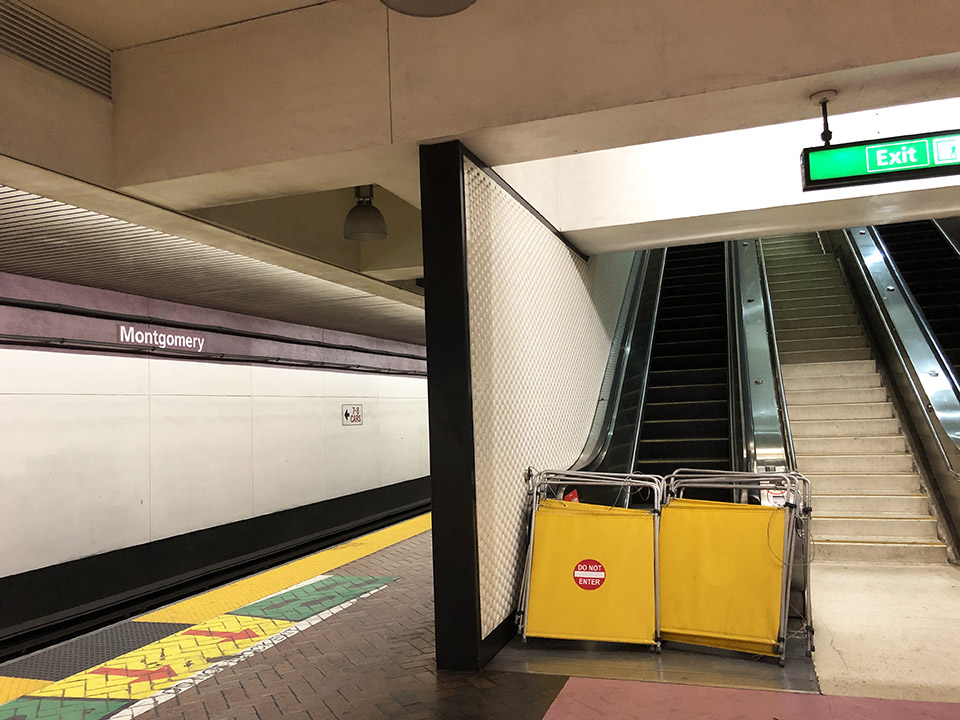 The escalator replacements will be funded by Measure RR, a $3.5 billion infrastructure bond measure passed by 70.5 percent of voters in San Francisco, Alameda and Contra Costa counties almost three years ago.
The measure is also funding a separate project that will protect the escalators: the installation of 22 street-level canopies that will shield them from wind and weather, complete with motorized gates to lock out any late-night mayhem. 
As we previously reported, BART debuted two of the new canopies at Powell and Civic Center stations last year, as part of a pilot project. Construction on the remaining canopies is expected to conclude in 2025.
Once BART's new escalators do arrive, they should be far more reliable. The contractor for the escalator replacement project, San Leandro-based Schindler Elevator Cooperation, is required to maintain a reliability rate of at least 96 percent for the new escalators during the contract lifetime, BART said in a statement.
Schindler will continue to service the escalators for two years after the last one has been installed.
"I am very excited to have this […] contract with options for maintenance and service support," BART director Dufty said in a statement.