Earlier this month, Hoodline reported that Coskun Abik would be taking over the former Beso space at 4058 18th St. (at Hartford St.) Abik is also the chef and owner of Mediterranean restaurant Lark, located right next door.
When Abik transferred Beso's liquor license, public records listed the restaurant's new moniker as Butcher and Farm. But Abik says its actual name will be Blind Butcher.
Officially, Blind Butcher is named for "one of the first old butcher shops from the 1800s in New York," says Abik. But he also chose the name for a tongue-in-cheek reason: "a butcher shouldn't be blind!" he joked. (The project is unrelated to another restaurant in Dallas called Blind Butcher, which closed last year.)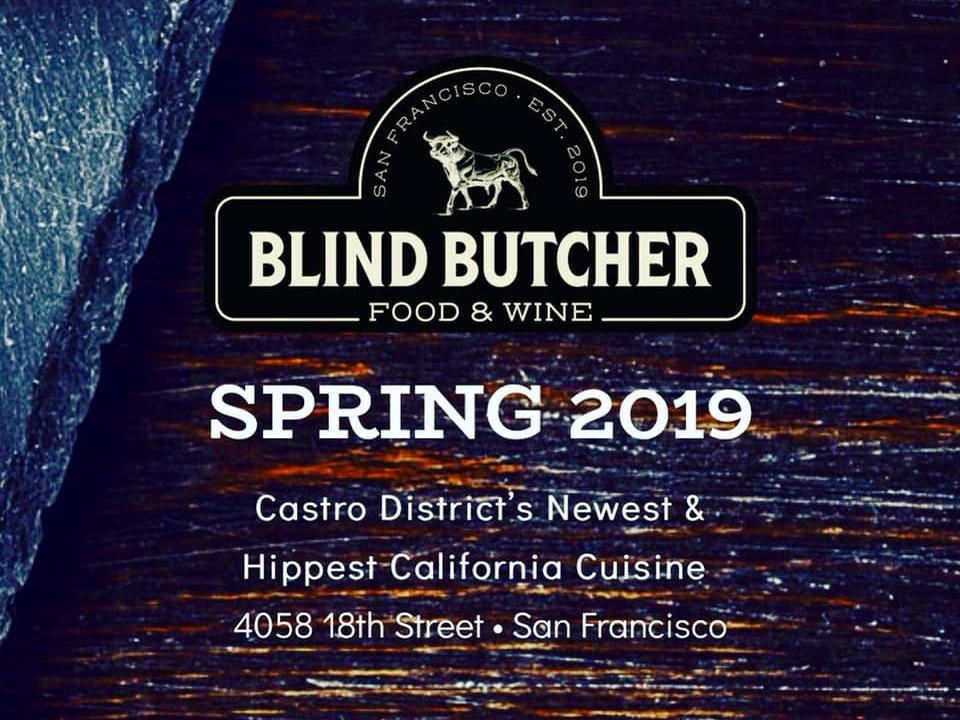 Blind Butcher and Lark will actually be Abik's second pair of neighboring restaurants. The Nob Hill resident also owns Mediterranean bistro and wine bar Dunya (1609 Polk St.) and neighboring cafe Moka Coffee (1605 Polk St.)
"I love [the Castro]," he said. "As a businessperson, it's a great neighborhood."
With Lark right next door, Abik says he wanted to give the neighborhood something it didn't already have. 
"There's no steak place in the Castro," he said. "I'm going to try something more protein-based at this restaurant, avoiding carbs." 
He anticipates offering 3-4 cuts of steak on the menu each day, along with hearty main dishes like branzino, short ribs, lamb shanks, burgers and lobster mac and cheese. Vegetarian and vegan options will also be available.
Appetizers will include charcuterie, cheese plates and fried oysters. Abik said prices will be similar to Lark's, though the steak options will cost slightly more.
For now, Blind Butcher will only serve beer and wine, but Abik said he may consider pursuing a full liquor license in the future.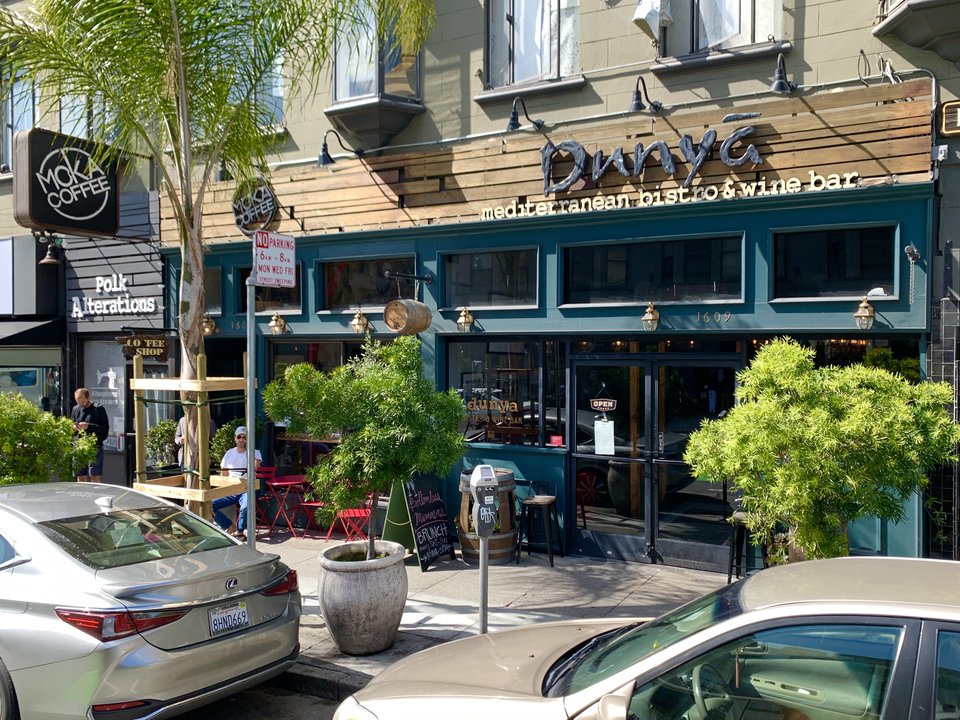 Abik says the design of the new restaurant will be casual and comfortable, with large couches and high tables to create a social vibe. The outdoor patio will be made over as well, to create a more inviting feel. 
"It'll be like an old San Francisco speakeasy," he said. "But at the same time, it will have a little touch of the urban Mission ambiance."
While no major construction is planned for the space, Abik is currently remodeling it with new furniture and lights and a fresh coat of paint.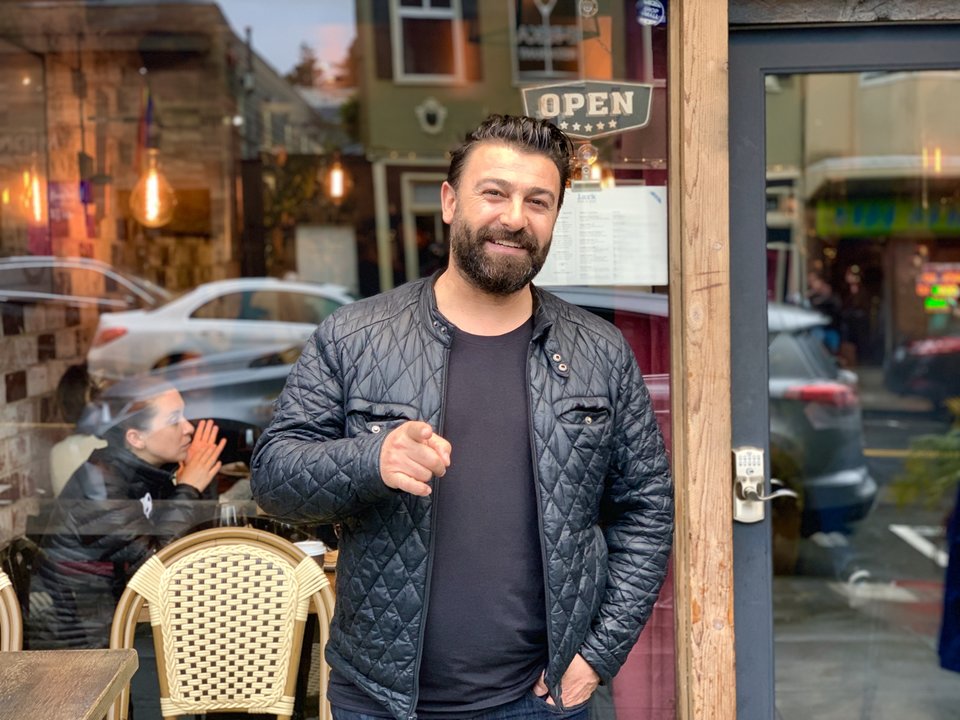 Abik said he's excited to open a second restaurant in the Castro, especially right next door to Lark, so he can easily bounce back and forth between the two. 
"I have to be on top of the operation," he said. "I don't feel comfortable if I'm not there, because I don't want any of my customers to get something unexpected."
Blind Butcher will be open seven days a week for lunch and dinner. It'll also serve weekend brunch, which Abik says is "one of my favorites, because people love it."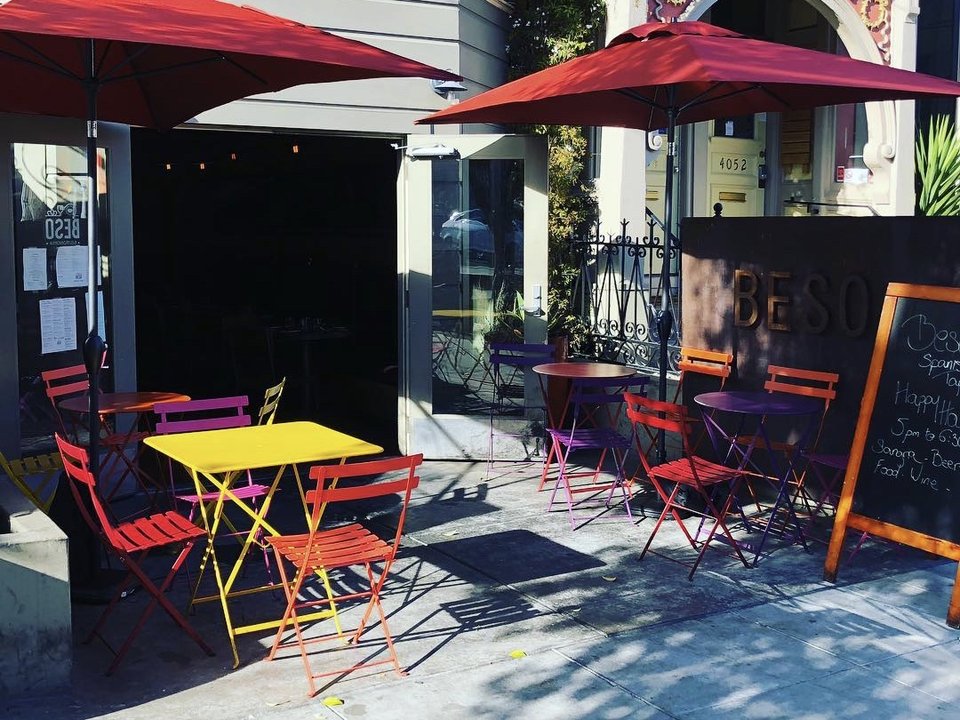 Though Beso only closed on March 11, Abik said he's aiming to open Blind Butcher's doors as early as next week. It's an ambitious timeline, but Abik said former owner Nick Ronan helped ease the transfer process, and his own extensive experience will help him reopen quickly.
"It's difficult, it's not easy, but I love what I do," Abik said. "This is more than a business for me, it's my lifestyle."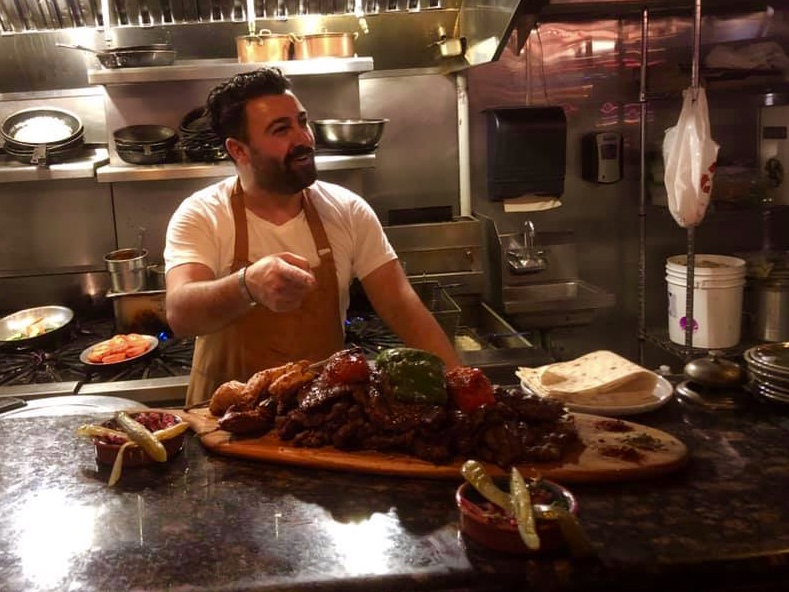 Once it debuts, Blind Butcher will serve its full menu weekdays from 4:30-10 p.m., and until 11 p.m. on weekends. Weekend brunch will be offered from 10 a.m.-4 p.m.
After the kitchen closes, Abik will continue to operate the space as a wine bar until midnight on weekdays and 1:30 a.m. on weekends, with a few small plates for diners. 
For any locals seeking employment, Abik is currently hiring kitchen and front-of-house staff. Anyone interested should email their resume to [email protected]