Later this year, the Castro-Mission Health Center at 3850 17th St. (at Pond St.) will move across town while its building is seismically upgraded and renovated.
Established in 1965 as the first public health center in San Francisco, the Castro-Mission Health Center was formerly known as Health Center 1. Each year, it serves approximately 4,100 patients, providing everything from check-ups to women's health services to behavioral health assistance, along with special programs for HIV-positive people and LGBT youth.
But soon, it'll move to the first floor of Zuckerberg San Francisco General Hospital's Building 80 so its building can be overhauled. Construction is expected to begin sometime this summer, and wrap up by late 2019 or early 2020.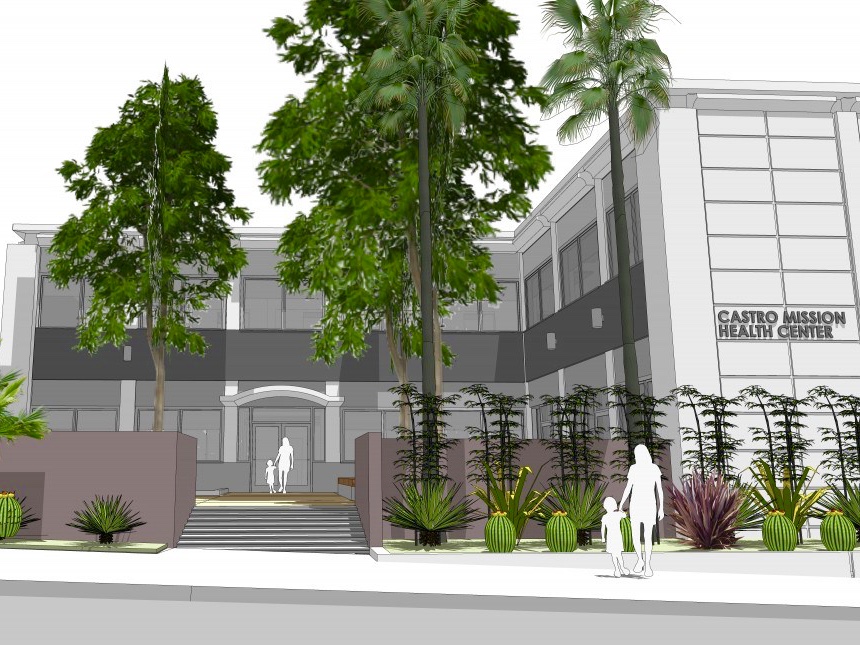 The price tag for the renovation is expected to be $8 million, with funding coming from 2016's voter-approved Public Health and Safety Bond.
In addition to meeting city requirements that will make its building more seismically safe, the clinic will install 12 new exam rooms, 4 new consultation rooms and ADA-accessible restrooms. The waiting rooms, registration area and staff facilities will also be updated.
New stucco will be added to the building's facade, and its landscaping will be improved. That includes the removal of six unhealthy or over-mature trees — five eucalyptus trees and one palm tree. Five new palm trees will be planted in their stead.
According to the clinic's website, the landscaping upgrades were approved by the SF Arts Commission in September 2018, and will provide "a renewed, attractive and low-maintenance landscape that will compliment the building upgrades and be sustainable after the project."
Construction is expected to take place during normal business hours, to mitigate noise impacts on the neighborhood. However, there will be some traffic closures and delays, especially during the excavation of the building's foundation. 
To get more information and share concerns, residents can attend a community meeting about the renovations on Wednesday, March 13th from 6-7:30 p.m. at the Eureka Valley Harvey Milk Public Library (1 Jose Sarria Ct.) District 8 Supervisor Rafael Mandelman will be in attendance, along with representatives from the SF Department of Public Health and Public Works.
Those who can't make the meeting can email the SF Department of Public Health at [email protected] for more information.