After five years in Hayes Valley, frozen yogurt and rice pudding purveyor Loving Cup closed its location at 535 Octavia St. on Monday. 
Loving Cup's Hayes Valley shop was its second; its original home in Russian Hill (2356 Polk St.) opened in 2008, and was followed by locations at 608 Divisadero St. and 2201 Union St. in Cow Hollow. It also has an outpost in Marin. 
Founded by spouses Liz and Dez Fiedler, Loving Cup was acquired by La Boulangerie de San Francisco last year. At the time, Fiedler told Hoodline that she expected to see the chain continue to expand in San Francisco and the South Bay, with an eye on going national. 
Hoodline reached out to La Boulangerie to find out more about the reason for the closure, but did not receive a response. The company's Hayes Valley bakery, located just up the block from Loving Cup, remains in operation.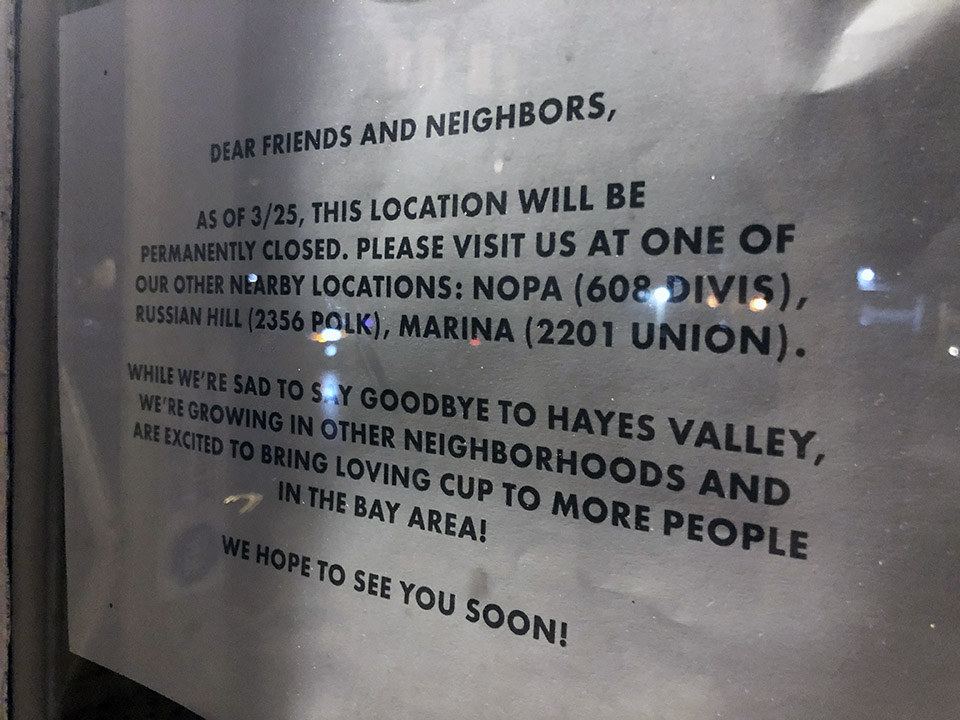 A sign posted on Loving Cup's window states that "while we're sad to say goodbye to Hayes Valley, we're growing in other neighborhoods," adding that "we hope to see you soon!"
When a Hoodline reporter visited the location earlier this week, most of the shop's interior had already been packed up. The space is currently on the market, with a listing touting its "excellent frontage with a great signage opportunity."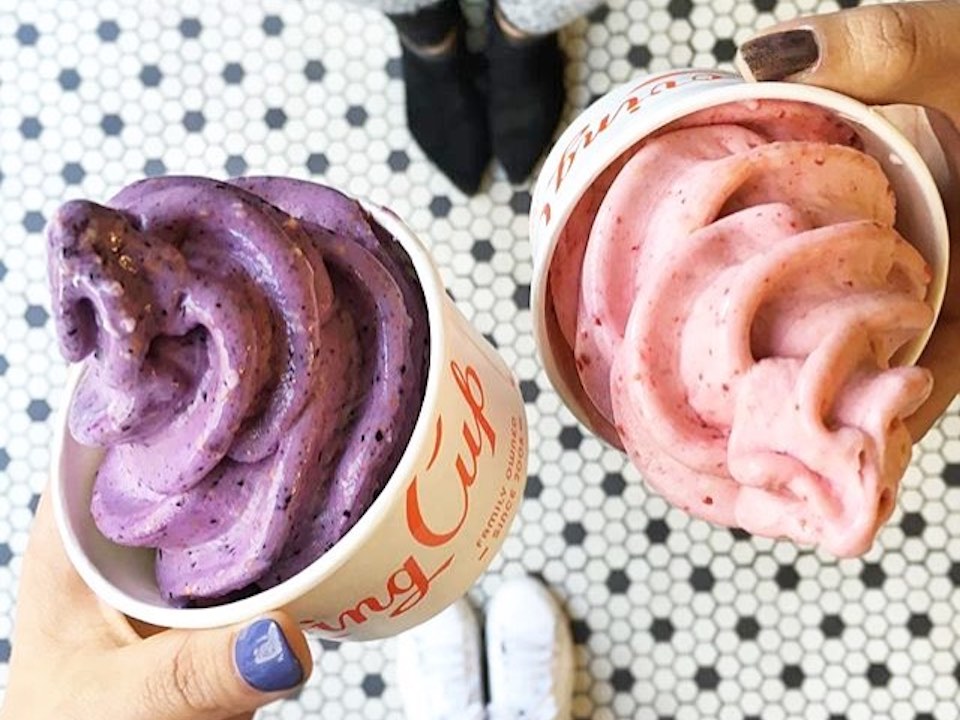 Loving Cup's closure may be related to a lease expiration, and resulting rent hike. Gather, the boutique located two doors down at 541 Octavia St., is also shuttering this weekend after five years, taking the expiration of its lease as an opportunity to shift its business to hosting craft workshops at alternate locations. 
Both Gather and Loving Cup's spaces are also currently in the permitting process for a mandatory seismic retrofit, which can mean a loss of business during construction. Retrofitting costs can legally be passed on to tenants, increasing their rent, and some businesses have been forced to close as a result. 
We'll keep you posted on any further word about Loving Cup's closure, and what might be next for its space.