If you've walked by the Bill Graham Civic Auditorium lately, you might notice that its exterior is now bearing some neon art. Joseph Kosuth's W.F.T. (San Francisco) was illuminated this week on the western facade of the auditorium, which faces Polk Street.
The city's first public art project installed using private funds, W.F.T. maps out the etymology of the words "civic" and "auditorium" in a "word family tree" made from white neon. "Civic" is on the northwestern facade, while "Auditorium" covers the southwestern facade.
In creating the work, Kosuth said he considered the role the building has played throughout San Francisco history, from its inauguration in 1915 as part of the Panama-Pacific International Exposition to hosting psychedelic rock concerts in the 1960s. It's currently programmed by Another Planet Entertainment, where it plays host to large-scale rock and electronic music concerts.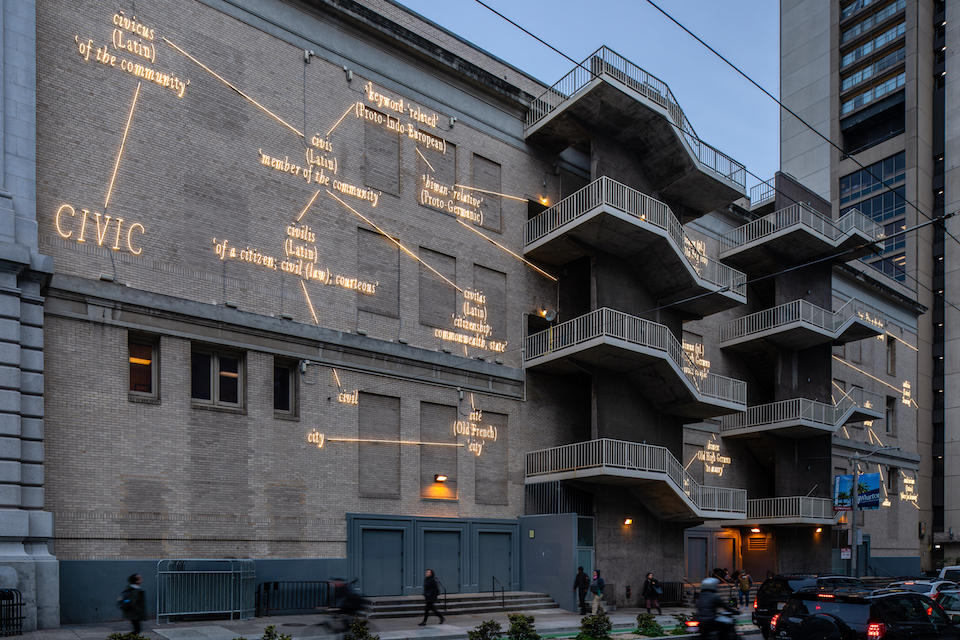 Kosuth, a 74-year-old artist who resides in New York City and London, is considered a pioneer in the world of conceptual art. Much of his work revolves around language and its meaning. 
In a statement describing his work, Kosuth says it addresses "the essence of this building and the historic plaza of which it is part." He notes that the word 'civic' is not only tied to the building's purpose as a city auditorium, but also "the long history of civil rights activism that has taken place (and continues to take place) in [Civic Center Plaza]," including the fight for gay marriage rights. 
'Auditorium' is tied directly to "the building itself, referring to the collective audience assembled by Bill Graham, who found a way as a concert promoter to not only promote concerts, but also community," the artist wrote.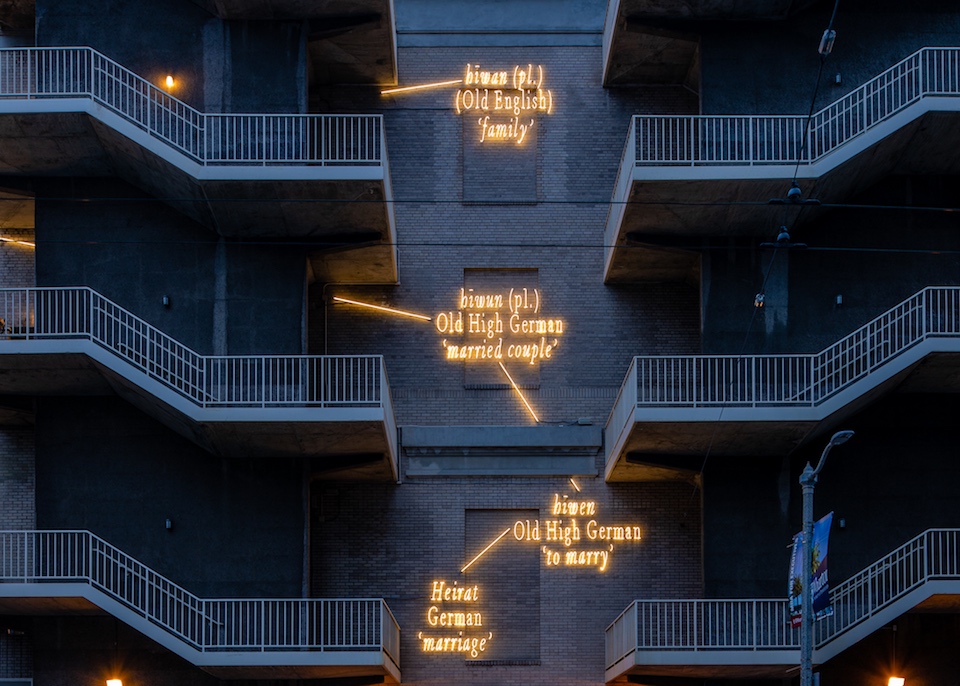 W.F.T. was commissioned by the Arts Commission using development fees from Emerald Fund, which developed three residential buildings in the area: The Civic (101 Polk St.), and 101 and 105 Van Ness. Residents of all three buildings will have a view of the art.
City planning code requires developers to contribute at least one percent of the value of their project's cost to public art if they are constructing a new building or adding more than 25,000 square feet to a building in the downtown area.
According to the San Francisco Arts Commission, Emerald Fund participated throughout the development and deployment of the project, and had representatives on the panel that selected Kosuth from the international group of artists that applied for the Bill Graham commission.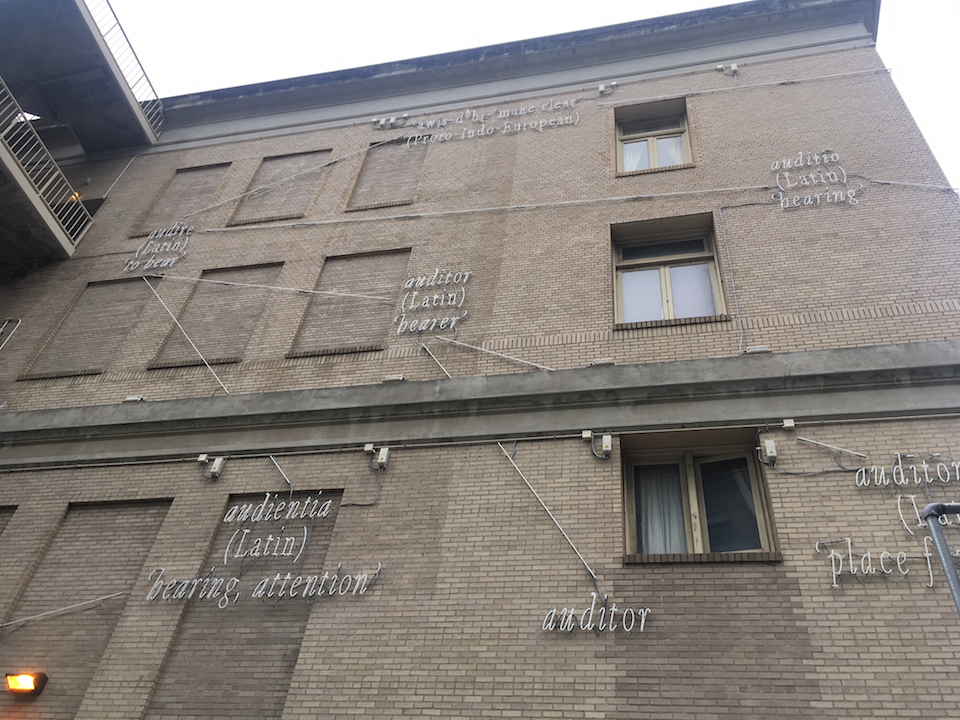 If you're interested in checking out the installation, which was dedicated and officially illuminated on Wednesday night, it will be on display nightly near the corner of Polk and Grove streets.