In this edition, a Filipino staple moves to open a new Mission outpost, a local sushi mini-chain plots its fifth location, and an Argentine cafe opens its doors in Parkside. 
Mission
Tselogs (514-518 South Van Ness)
Tselogs, the popular Filipino restaurant with locations in the Tenderloin and in Colma, is working to expand its footprint to the Mission. Signage has gone up for a new outpost on South Van Ness Avenue, just south of 16th Street, according to our network of tipsters.
An employee at Tselogs' Colma location confirmed the new Mission District outpost, but couldn't say when the new restaurant will open. Veteran Hoodline tipster Al M. said that the windows are still covered with paper.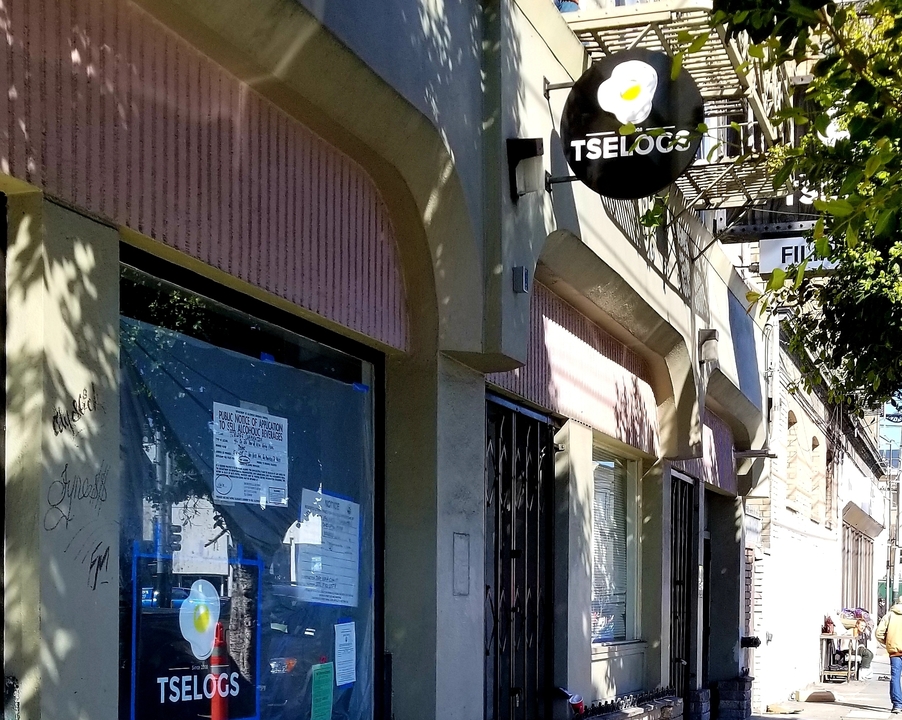 If the new spot is anything like Tselogs' existing locations, expect to see dishes like longsilog (fried rice, egg and sausage), tocilog (with cured meat), pancit noodles, arroz caldo (chicken porridge) and Shanghai lumpia. (Check out the full menu here.)
We've left a message with Tselogs' owner to learn more, and will update once we hear back. 
Mission
Elephant Sushi (546 South Van Ness Ave.)
Just down the street from the new Tselogs, Al M. spotted signage indicating that another outpost of Elephant Sushi is in the works. 
Eater SF reported that the restaurant is on the way as well, but has not yet confirmed an opening date. We've reached out the restaurant to learn more, but haven't heard back as of press time. 
This will be the fifth location for Elephant, which has outposts in Russian Hill, Civic Center and the Tenderloin, and which opened its first location across the bay in Oakland back in February.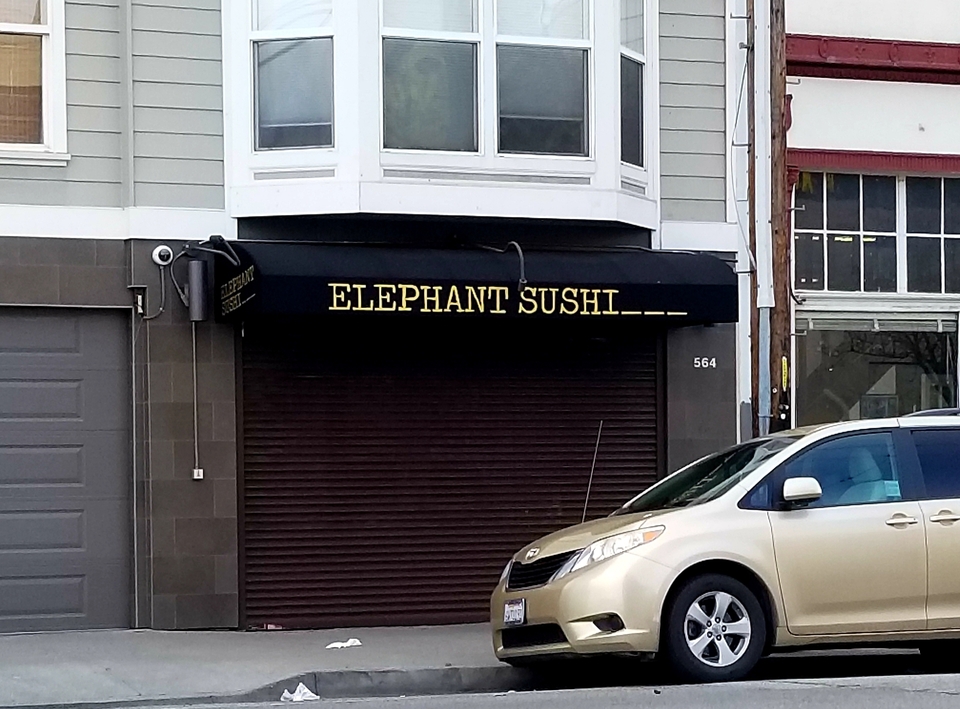 Elephant is known for its quirky takes on traditional sushi rolls. If the new location's menu is anything like the others', expect to see variations like the Ya Man roll with salmon, avocado, fried red onion chips, pesto and ponzu; or the Beastie Boys nigiri with sea urchin, ankimo, quail egg and shiso.
Parkside
Chalos (2240 Taraval St.)
Chalos, a new Argentine empanadería and cafe, opened this weekend in the space formerly occupied by Copper Kettle, which closed up shop last summer. 
The restaurant comes from husband-and-wife duo Annie Leong and Gonzolo Del Cerro, and features an assortment of Argentine bites — "empanadas and churros, specifically," Leong told Hoodline via email. 
Chavos' selection of more than a dozen empanada fillings range from chicken to ham and cheese to spicy ground beef, along with vegetarian varieties like cheese and onion, spinach or mushroom.
Churros come in sweet or savory varieties; the sweet options can be stuffed with sweet cream or dulce de leche, while the savory variety come with aioli or nacho cheese for dipping. 
The cafe also offers sandwiches, toasts (like avocado or dulce de leche with banana), and a full coffee and espresso bar with beans from Sightglass.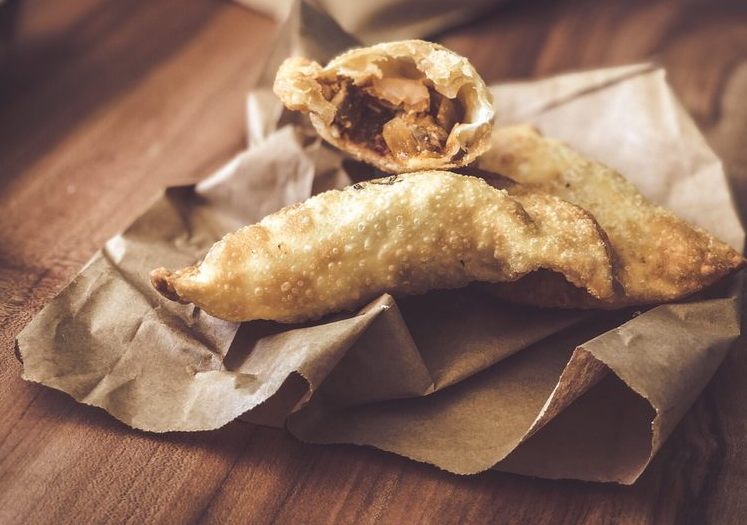 District 4 Supervisor Gordon Mar, who represents Parkside, was also on hand for this weekend's ribbon-cutting, as was Joaquín Torres of the Mayor's Office of Economic and Workforce Development (OEWD).
Leong and Del Cerro worked with OEWD to get Chalos' doors open, receiving support through the Small Business Development Center (SBDC), the Open in SF Program and the SF Shines Storefront Improvement Program. 
"Chalos is a perfect fit for the Parkside neighborhood," Mar said in a statement. "We are grateful for OEWD's programs that helped make this a reality for our growing corridor."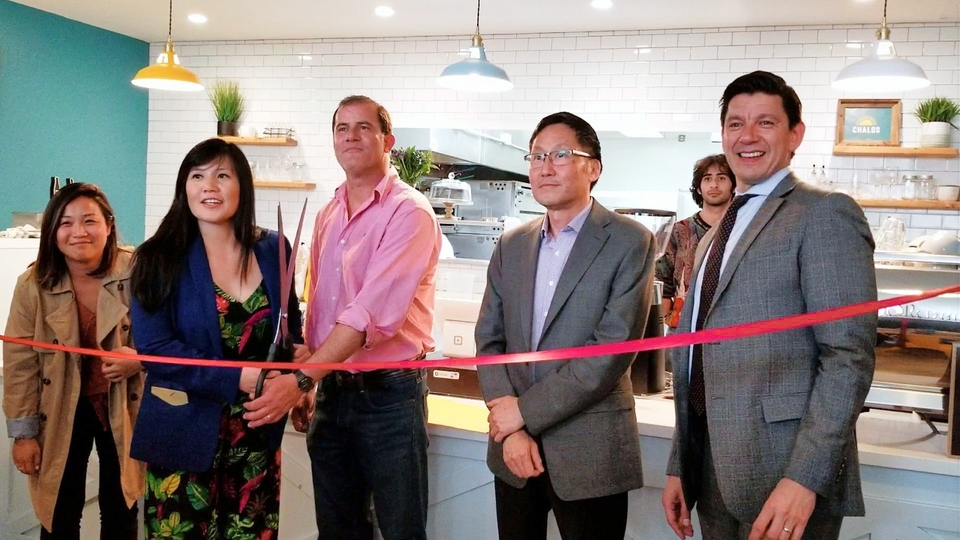 "I am really grateful for all the support from SBDC and OEWD," added Leong. "The OEWD team was able to walk us through the process of starting a small business and work closely with us to get Chalos open — helping to reduce the time it takes to open our doors."
---
Many thanks to our veteran tipster Al M. for the tips! If you've seen something new in the neighborhood, text your tips and photos to (415) 200-3233, or email [email protected] If we use your info in a story, we'll give you credit.