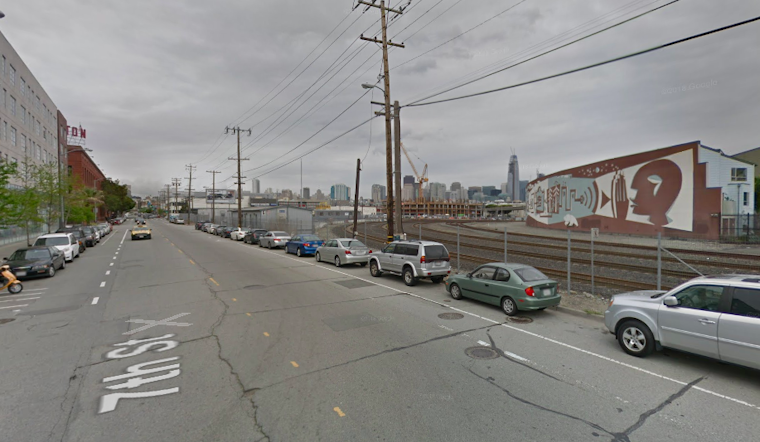 Published on April 17, 2019
A man is in life-threatening condition after being struck by a driver while riding his bicycle in SoMa yesterday morning.
The incident occurred at Seventh and Berry streets, on the border of SoMa and the Design District, around 8:20 a.m. According to police, the victim, a 52-year-old man, was riding his bicycle when he was struck by a driver, a 50-year-old man.
The driver remained at the scene of the incident, and the cyclist was rushed to the hospital with life-threatening injuries.
In a separate incident yesterday, a pedestrian was struck by a driver in the Upper Haight. Police say the victim, a 47-year-old man, walked into the street near Haight and Masonic around 9:20 p.m., where he was struck by a 37-year-old male driver. The victim was hospitalized with non-life-threatening injuries. The driver also remained at the scene.
Both Seventh and Berry streets and Haight Street and Masonic Avenue are considered high-injury corridors under the city's Vision Zero plan to eliminate all traffic fatalities by 2024.