Published on April 01, 2019
After more than three years of renovations and permitting hurdles, Pandora Karaoke has reopened at a new location in the Tenderloin.
The karaoke club closed up shop at its old Eddy Street location in January, after an ongoing landlord dispute. But it's now back open at 50 Mason St. (at Eddy), the former home of 50 Mason Social Club. 
The two-story new club is "more upscale" than Pandora's previous location, owner Jeff Ng told us.
It features state-of-the-art technology, including a huge plasma display in the main "American-style" karaoke lounge and customizable lighting systems in each of the private rooms downstairs.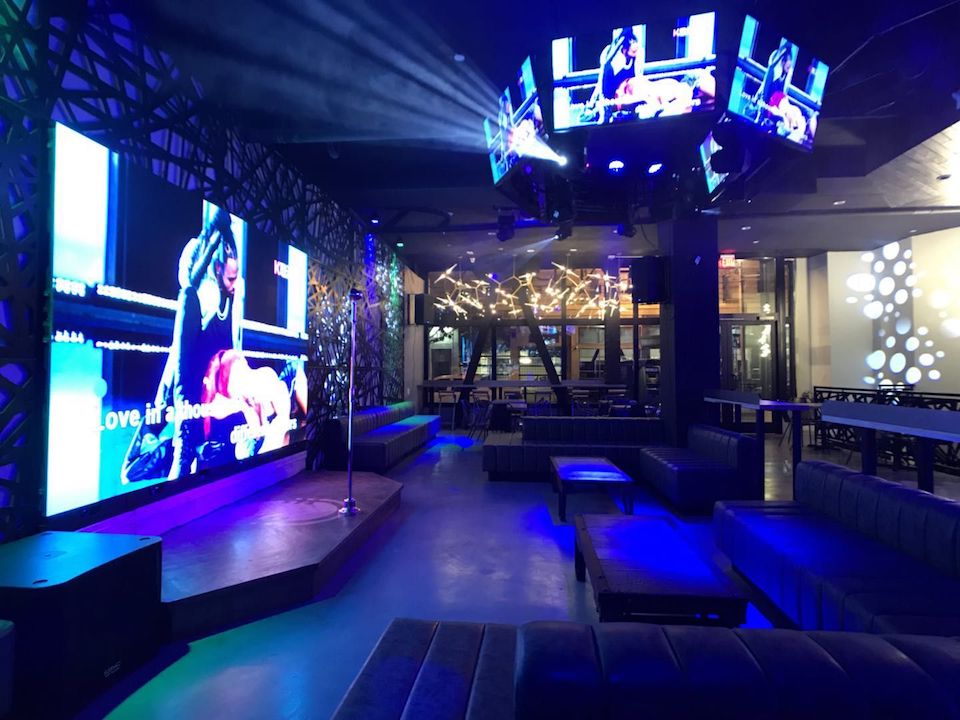 The space also offers more options for private events, and Pandora plans to partner with neighboring craft beer bar Mikkeller Bar to offer additional beer and cocktail options.
Renovations to transform the space were underway for several years, starting with a long-winded effort to get city approval to transfer Pandora's full liquor license from its old location at 177 Eddy St., to the new one.
"The prior business had a beer and wine license," Ng explained. "It took a long time and a lot of effort for the city to allow a new full liquor license into the neighborhood."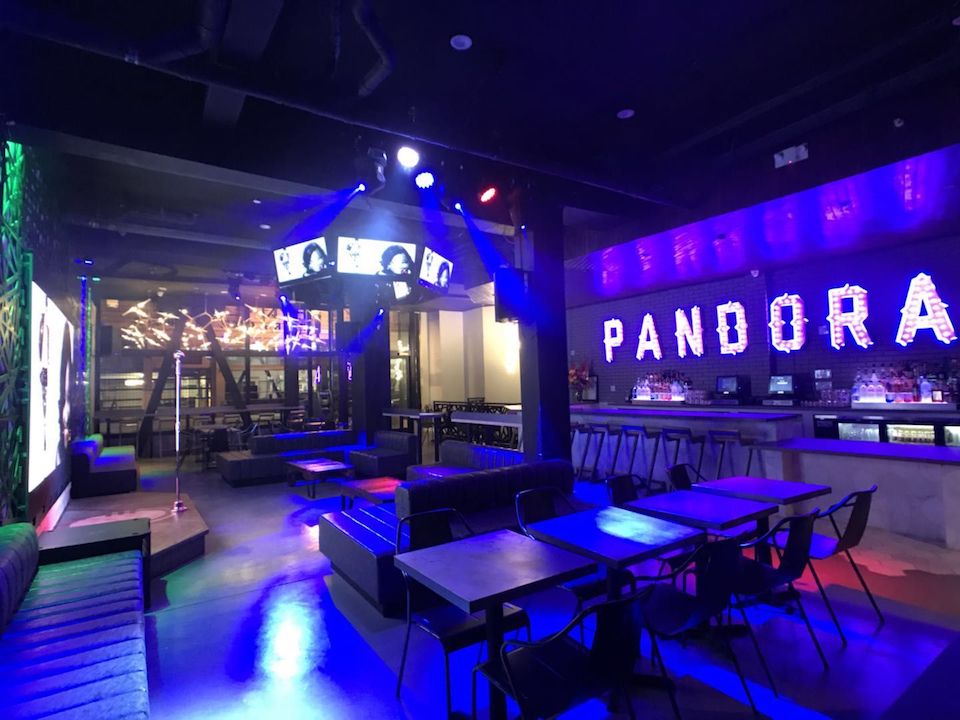 In 2016, the Board of Supervisors finally approved the liquor license transfer . But Pandora faced additional pushback to its opening from the upper floors of the building, which house the single-room-occupancy Bristol Hotel.
Building management tried to accommodate the renovations needed for the karaoke venue, but struggled to receive all its city approvals, given the use of the space upstairs, Ng said.
The project was delayed even further by leaks in the basement, which could only be remedied by a full replacement of the sidewalk out front. By the time Pandora was forced to close its original location in January, it seemed unlikely it would be able to move into the 50 Mason space, given the ongoing delays.
But thanks in large part to a $6.1 million gift from Salesforce chief executive Marc Benioff and his wife, the Bristol Hotel is now being fully renovated to provide housing for formerly homeless individuals — a development that provided unexpected good news for Pandora. 
Once the hotel, at 56 Mason St., became part of the city's partnership with Tenderloin Housing Clinic and received funding from Benioff, approvals for Pandora's renovation efforts started clearing far more quickly, Ng said. 
With the Bristol slated to reopen above it next month, Pandora's space has been thoroughly inspected by the Entertainment Commission to ensure its sound won't bother the residents.
"Extensive work went into soundproofing the venue," Ng said. "That involved a lot of extra time and money."
The new space also reflects lessons learned from the old location, Ng said. For example, there is now a large private space downstairs that can be reserved for corporate events, in addition to the smaller private karaoke rooms. That space boasts its own bar and seating. 
Like the old Pandora space, the new space's private rooms mostly reflect brand-specific decor. But Ng and his partners also worked with nearby gallery 1AM to decorate a superhero themed room with a San Francisco twist, and hired muralists the Illuminaries to do a mural for a Warriors-themed room.
Pandora is now open daily from 6 p.m. to 2 a.m. Although the website for the new location is still under construction, customers interested in reserving a private room can contact [email protected], or reach out on Pandora's Facebook page.