This year marks the 20th anniversary of St. James Infirmary, which provides medical, mental health and social services to San Francisco's sex workers and their families. 
The occasion is a major one for the clinic, which was forced out of its longtime SoMa space in 2016. After two challenging years in a new space on Eddy Street in the Tenderloin, it moved again last year to its current home, at 730 Polk St.
"Our [client] numbers had dropped," said executive director Toni Newman of St. James' decision to leave the Eddy Street location. "People weren't coming because that corner, Eddy and Taylor, had a lot of drug dealing going on. People didn't feel comfortable."
With the help of the San Francisco Community Health Center, Newman was able to find a new, safer space for St. James on Polk Street, which it shares with meal-service nonprofit Project Open Hand.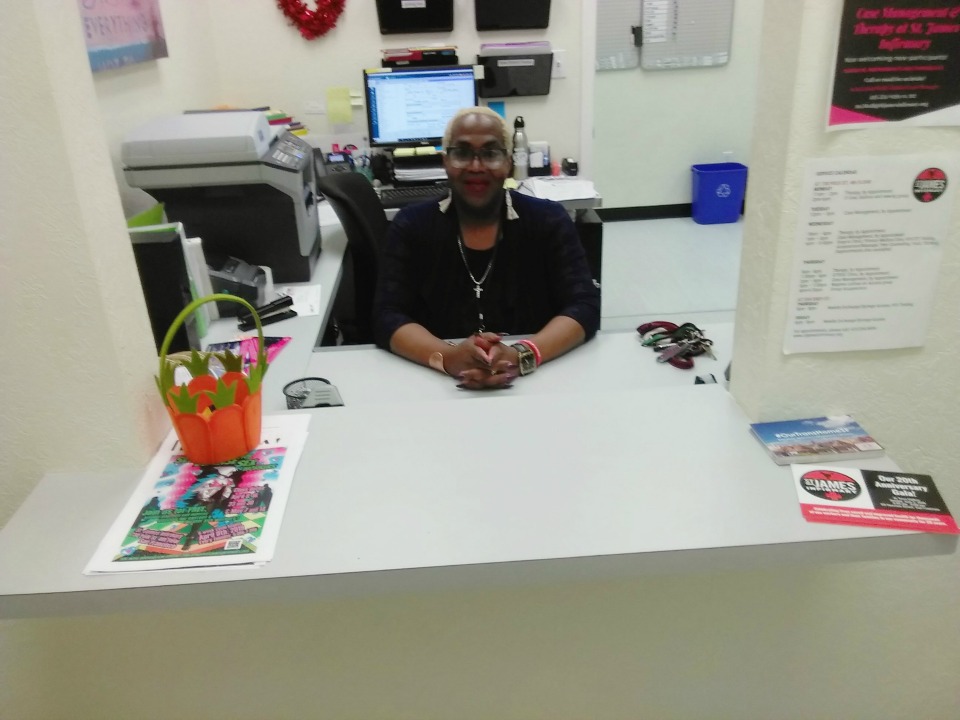 The clinic, which opened in 1999, is named for Margo St. James, a pioneering sex-work activist who first formed the organization COYOTE (Call Off Your Old Tired Ethics) in the 1970s.
Newman said the infirmary got its start because its founders were disenchanted with SFPD's treatment of people working on the streets, including testing their blood without consent.
"They were arresting them and testing them for HIV without their permission, and [Margo] just wasn't having it," Newman said. "She got with the [San Francisco] Department of Health, which still funds us today, and got money to start St. James Infirmary."
Today, St. James Infirmary has an annual budget of more than $1 million and 22 paid staff members. It prides itself on serving people of all genders and backgrounds, with many staffers who are transgender or people of color. 
"I feel very safe here because St. James in open to everyone," said infirmary client Candy Alba. "We need support for hormone therapy and medical care. If we don't support each other, then no one will."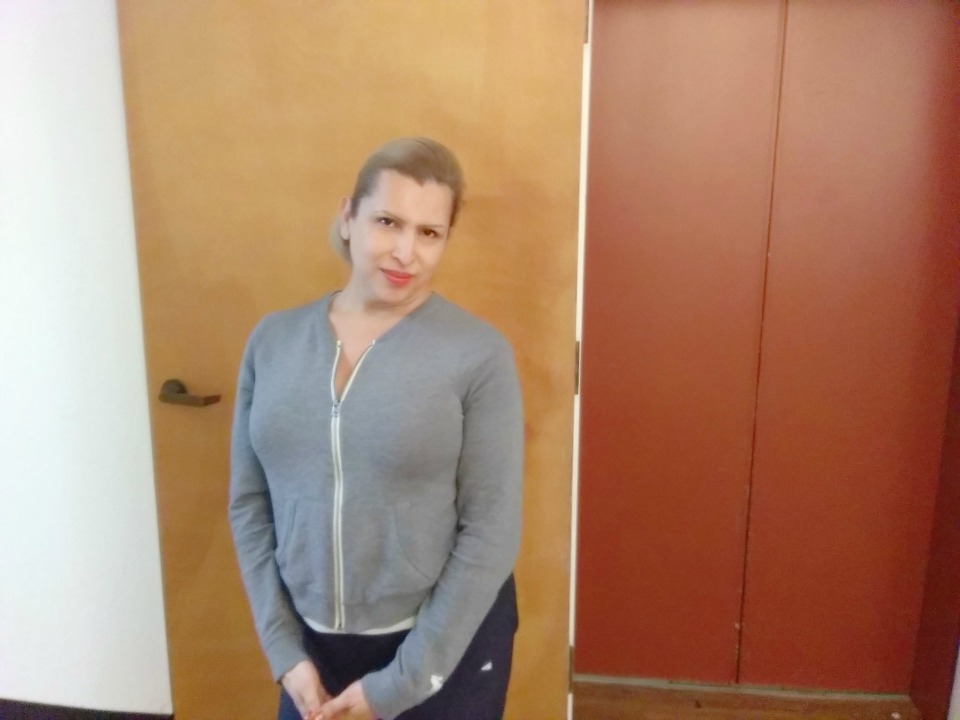 In addition to primary care services, counseling and treatment for HIV and sexually transmitted infections, and substance abuse treatment programs, St. James also offers its clients mental health counseling, self-defense classes, a transgender hormone therapy program, and a needle exchange.
All its services are free of charge, including the food and clothing that are often distributed to participants. (The only caveat is that clients must be 18 or older; those younger than 18 are referred to Larkin Street Youth Services.)
"We have two therapy rooms," Newman said. "We have a private conference room, we have an auditorium that we share, we have an HIV unit, private offices, and we have medical examining rooms. It feels like we are a clinic."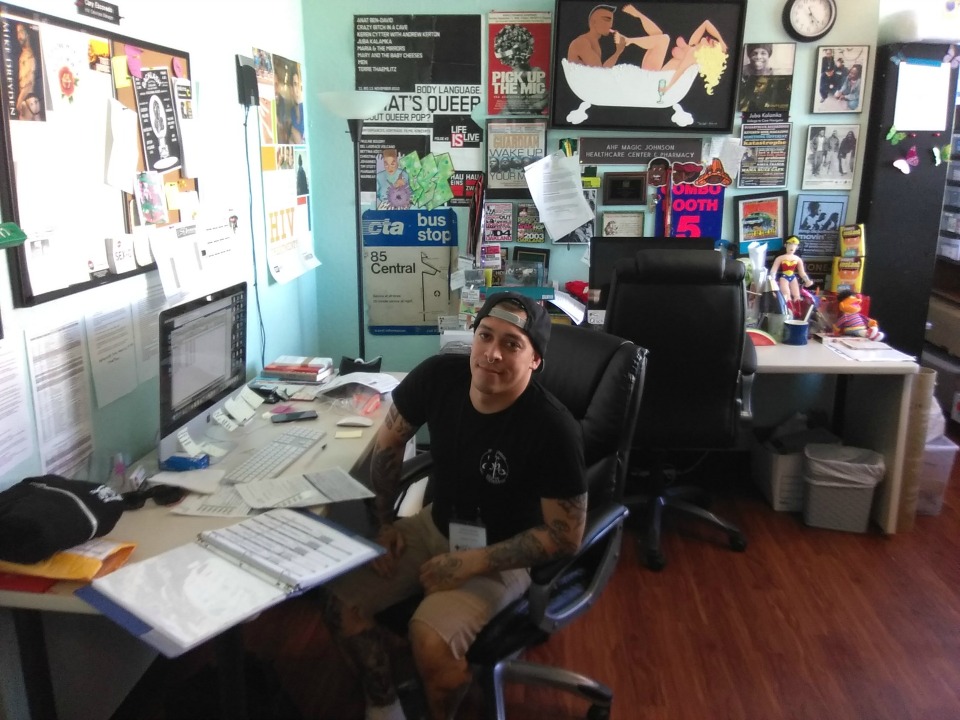 Though the clinic still exclusively serves the sex worker community, Newman said that she'd like to see St. James' mission expand and grow. 
Hoodline's visit to the clinic coincided with National HIV Transgender Testing Day, for which St. James held a conference in conjunction with San Francisco Community Health. The organization served food and offered assistance to 42 transgender people, some of whom were not sex workers, but all of whom were either unhoused or recently incarcerated.
"How can we help them do better?" Newman asked. "We don't judge, but how can we help them do better?"
"Doing better" often means meeting clients where they're at, Newman said, even if they might not immediately be amenable to seeking treatment for an addiction or mental health issue.
"If you get high, I send you to my syringe exchange program," she explained. "If you want to use needles, then be safe. If you want to go out on the street and prostitute tonight, here's some condoms, here's a care packet. Just be safe. See you next week."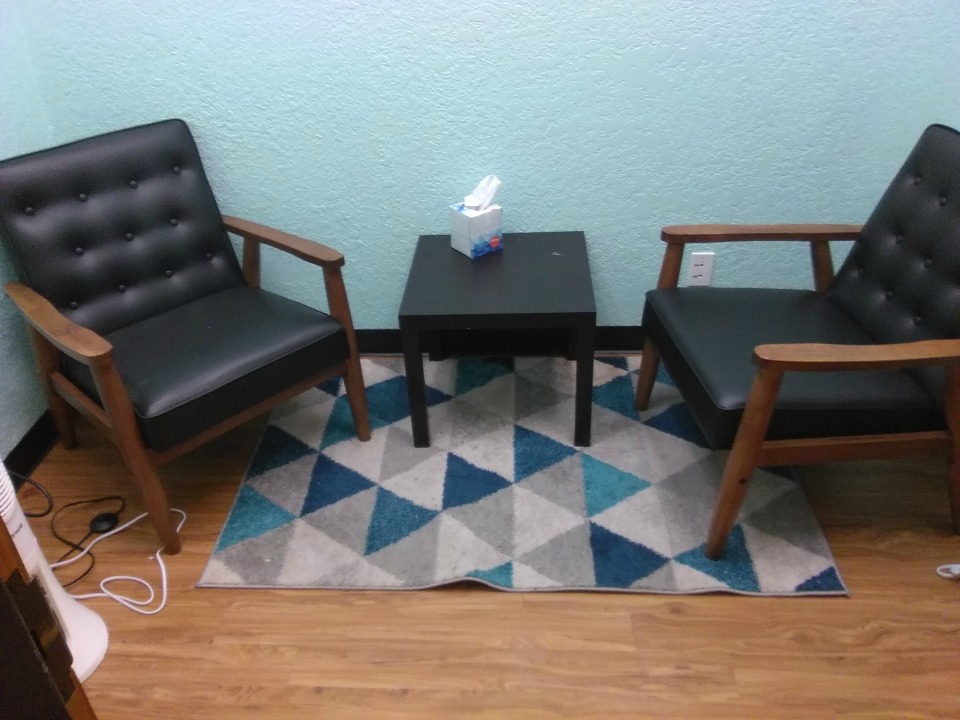 Funding for the clinic comes from the national Centers For Disease Control, the San Francisco Department on the Status of Women, the SF Department of Health, the San Francisco AIDS Foundation, and the Mayor's Office of Housing and Community Development. The clinic also receives some of its funding from private corporations, such as Wells Fargo.  
Recently, Newman said, St. James has begun to team up with other community partners, from its neighbor Project Open Hand to the San Francisco LGBT Community Center to Shanti, which works with disabled and terminally ill people. If a client is unemployed, for example, they can be sent to the LGBT Center, which offers employment training. 
"We're building community partnerships," she said. "I hope to increase the budget and be more of a community partner, because I can't do everything. If you're getting evicted, if you need a lawyer, if you're HIV-positive, there are [organizations] we can call now, and it's beautiful." 
To help raise funds for its programs, St. James is planning a June 2 gala at SoMa's Terra Gallery, featuring Tony-winning Broadway actress Jennifer Holliday and local comic legend Marga Gomez.
"On our 20th anniversary, I feel St. James Infirmary is stepping into the 21st century, with first-class services to the sex worker community," Newman said. "My goal is to assist our community with the services they need today."
---
For information on St. James Infirmary's programs, or to make a donation — including donations of food and clothing — visit the clinic's website.