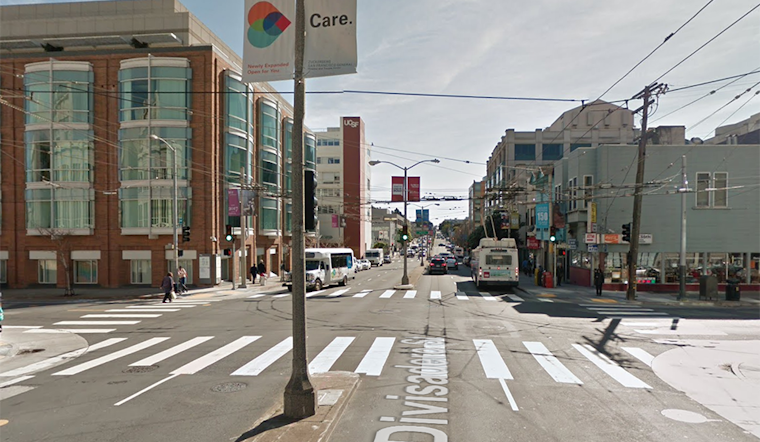 Published on May 02, 2019
On Wednesday morning, a 78-year-old woman suffered life-threatening injuries after a 32-year-old man struck her with his vehicle at Divisadero and Sutter streets in Lower Pac Heights.
The driver made a turn before hitting the pedestrian while she was crossing the street around 8:45 a.m., police said Thursday. The pedestrian was transported to an area hospital for treatment. 
The driver of the vehicle remained on the scene and has not been arrested.
The intersection of Divisadero and Sutter streets has been identified as a high-injury corridor under the city's Vision Zero plan, which aims to eliminate traffic fatalities by 2024. 
Update 4:26 p.m.: The pedestrian, identified as Galina Alterman, has died, SF Weekly reports. District 5 Supervisor Vallie Brown wrote on Twitter that she is "deeply disturbed by the death of Galina Alterman who was struck in D5 in a vehicle collision yesterday".
I am deeply disturbed by the death of Galina Alterman who was struck in D5 in a vehicle collision yesterday. Her death today is the 12th death from vehicle violence this year and is unacceptable. @SFMTA must move faster with Vision Zero & @SFPD must step up enforcement!

— Vallie Brown (@VallieBrownD5) May 2, 2019