It's been a long road for the proposed mixed-use development at 400 Divisadero St. (at Oak), which has spent almost four years in its design, planning, and community outreach stages. 
But this Thursday, May 23, developer Genesis Real Estate Group will finally go before the SF Planning Commission to seek approval for the project.
As currently proposed, 400 Divisadero — currently the site of Touchless Car Wash, owned since 1960 by Roy and Patty Shimek — would boast a scale unprecedented on Divisadero.
Plans call for 186 residential units (37 of them below-market-rate), with a mix of studio, one-, two- and three-bedroom floor plans.
The building will also boast 8,100 square feet of small-format retail space on its ground floor; parking for 57 cars and 170 bicycles; and a six-story mural on its north elevation.
The proposal will also relocate an adjacent building, at 1060 and 1062 Oak Street, that has historic significance.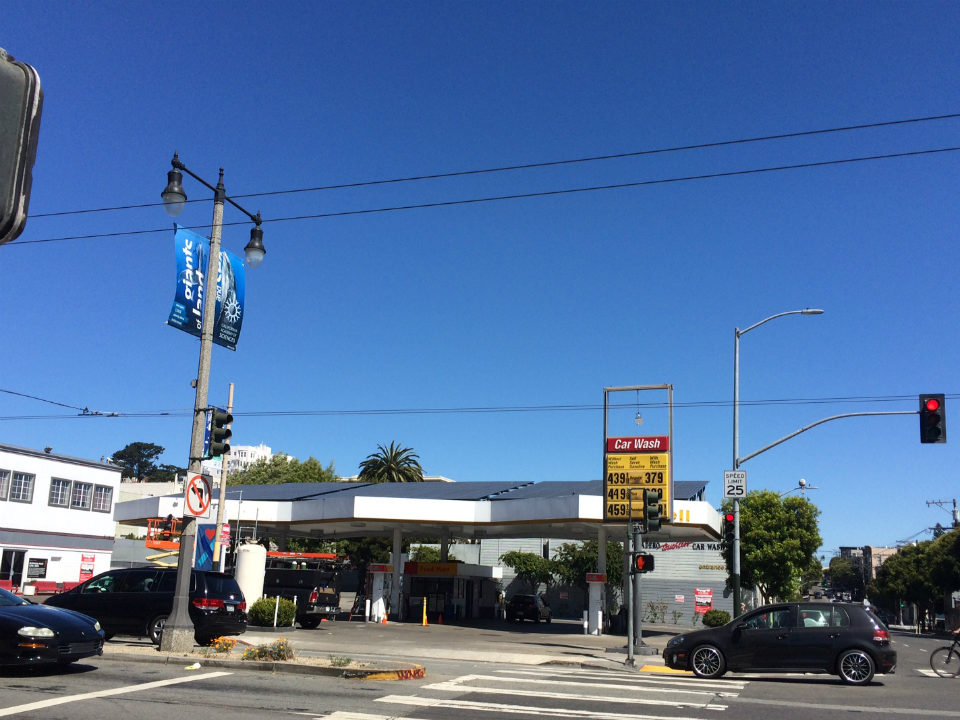 Genesis' David Kriozere has long said that his vision for the project is to provide a design that favors pedestrians over cars, and supports smaller-format retail space for local businesses.
Long and hotly debated by neighbors, the project seemed at a standstill for over a year, primarily over the question of how many below market rate (BMR) units would be included and whether the development would displace, or price out longtime local residents.
But after a final round of negotiations and feedback this spring, local neighborhood organizations and community partners are largely on board, Kriozere said. With this "overwhelming support," he's hopeful that that the project may soon be ready to move forward.
We'll keep you posted on how the development fares with the Planning Commission, and, if it's approved, when construction might start.