A developer is seeking approval to demolish the building at 240-250 Church Street that previously housed 24-hour diner Sparky's, and continues to house decade-old bakery Thorough Bread and Pastry.
Hoodline readers will recall that Sparky's abruptly closed in 2016, and its space has sat vacant and gutted ever since. Next door, Thorough Bread, which has been in operation since 2008, continues to serve customers. 
In their place, a seven-story, 22-unit mixed-use apartment building has been proposed. The project was submitted last month for review by the SF Planning Department, at an estimated construction cost of $4 million.
As currently proposed, the building, designed by Schaub Ly Architects, will include six one-bedroom units and 16 two-bedroom units, with retail space on the ground floor. Two of the units will be set aside for affordable housing.
The building will take advantage of the state's housing density bonus program in order to attain its proposed 65-foot height.
Public records indicate the building will include 22 bike parking spaces. It will have no vehicle parking spots, as Muni's Church Street station is just around the corner.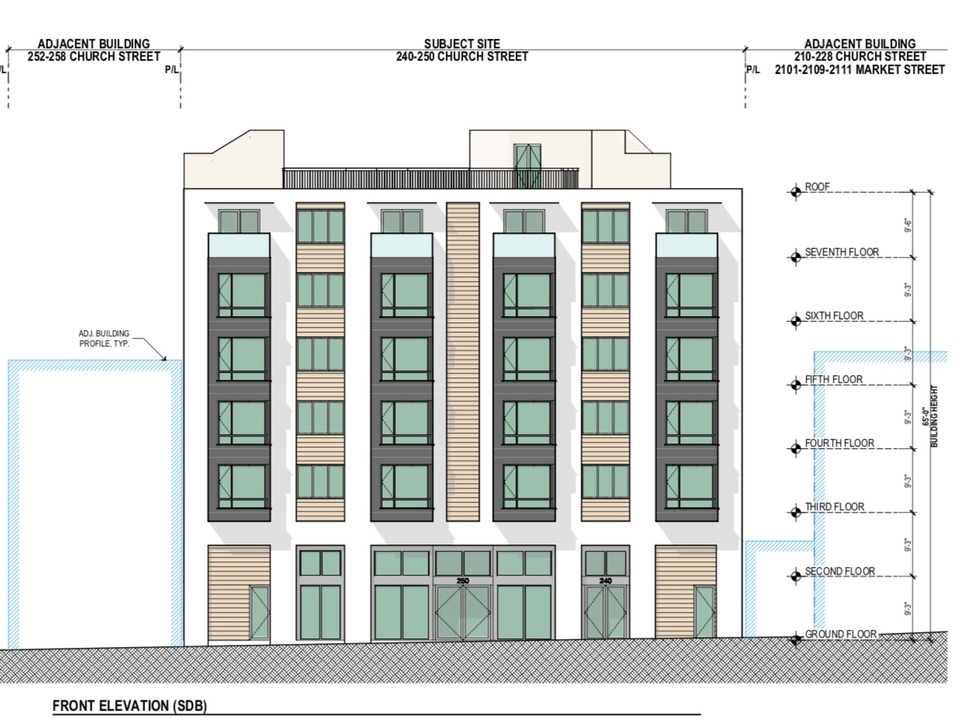 Though it was constructed in 1917, the approximately 5,146-square-foot building at 240-250 Church is not considered a historic resource by the city.
"We have a housing shortage in our city, and we should encourage construction of affordable-by-design homes," building owner Ty Bash told the Bay Area Reporter. 
In order to accommodate the building's lobby, the retail square footage of the building would be reduced to 1,725 square feet. Bash said that he hopes to retain Thorough Bread as a tenant in the retail space after the new building is complete.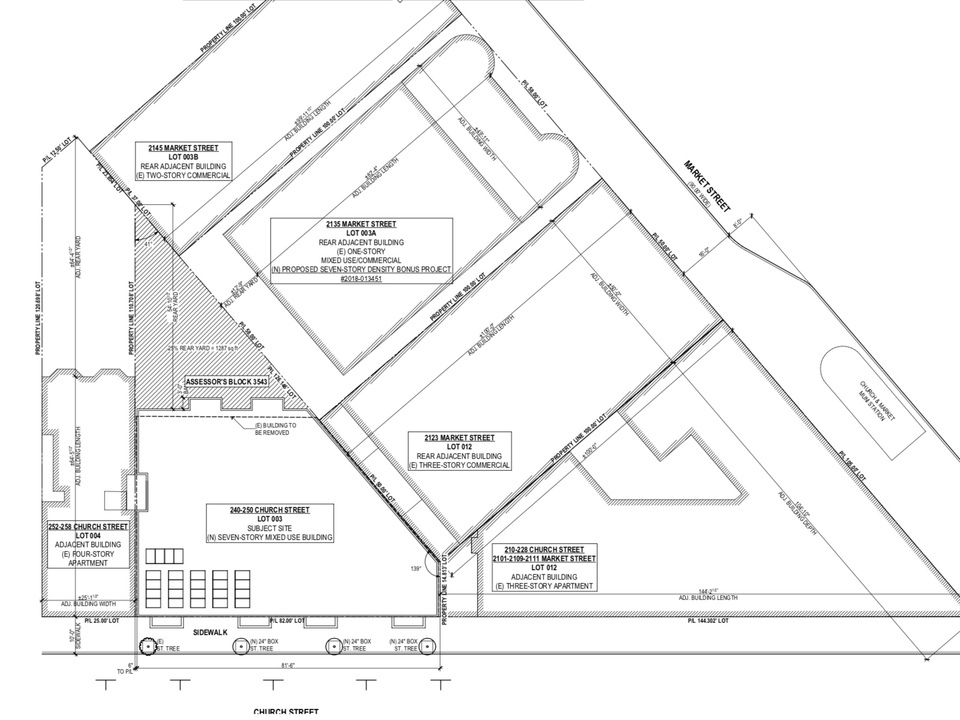 Over the past few years, the Church and Market area has been hit hard by commercial retail vacancies. Just this year, several longtime businesses, including Aardvark Books and Chow, have shuttered — though Chow was ultimately revived as Cook Shoppe, retaining some of its former staff. 
Some other signs of life are on the way for the block: last month, the Tenderloin's Plant Therapy announced plans to expand there, and restaurants Il Casaro Pizza and Gramercy Park should also open this year.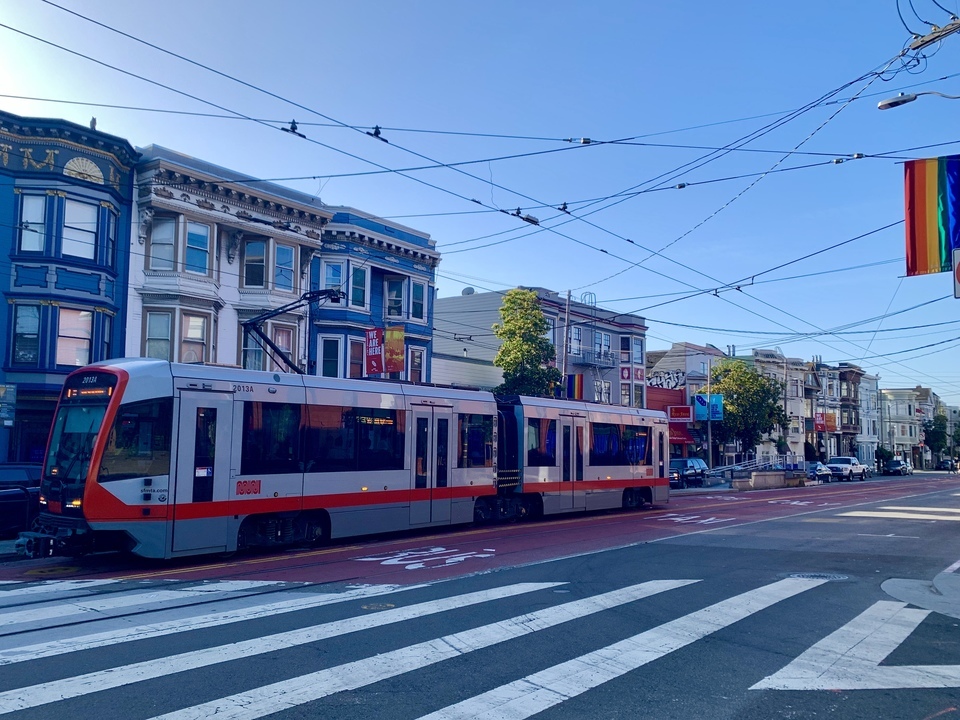 If approved, the proposed building would join other new residential construction on the corridor. Another seven-story, 60-unit building is set to open on the site of the former Home Restaurant at 2100 Market St. later this year.
Just up the way at 2140 Market St., popular dive bar Lucky 13 is likely to be demolished sometime next year, making way for a proposed five-story, 28-unit apartment building. Both buildings will also have ground-floor commercial space.
We'll keep you updated about the project on the Sparky's site as it works its way through the approval process.