There's a new bright spot on Haight Street's troubled 1600 block (between Cole and Clayton) — which has been plagued with long-term vacancies following the departures of Kids Only, American Apparel, and Haight Street Shoe Repair.
After sitting vacant for the past three years, the former Fresh space at 1603 Haight finally has a taker. Three clothing designers have pooled their resources to open their first brick-and-mortar shop in the space, which has been quietly open since mid-June.
The shop, which doesn't yet have a name, features the wares of Kayo Anime Clothing, Griffin Wings, and Rebelle Wear — all owned, designed and produced by locals. The goods they offer range from festival clothes (think drapey earth tones and bright colors) to everyday wear and jewelry.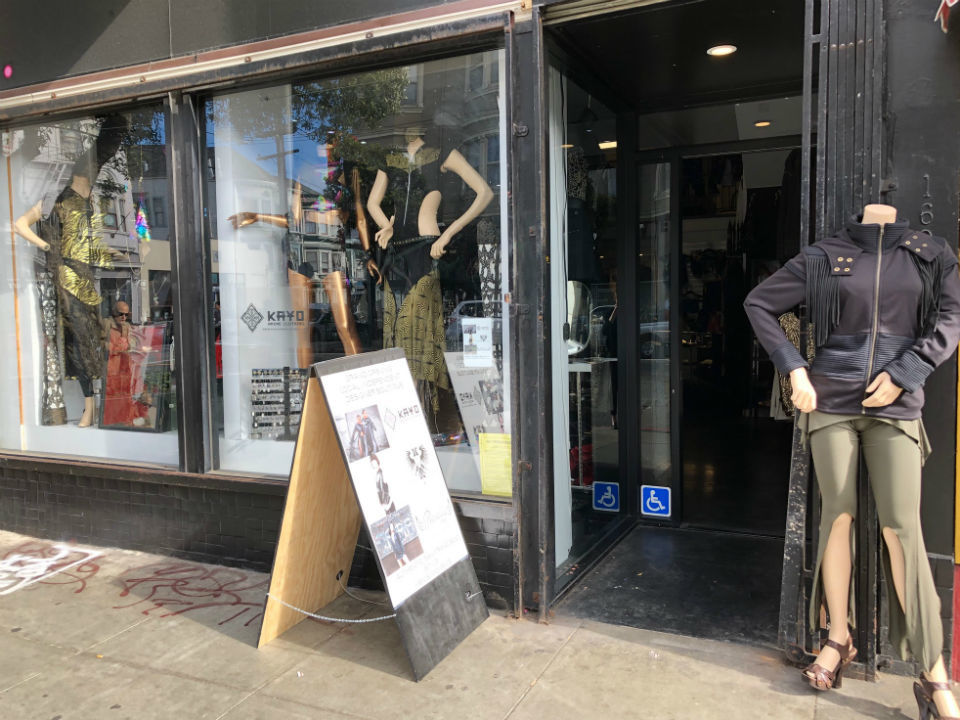 Cristiana Dogaru, the proprietor of Rebelle Wear, describes the trio as "small producers of unique pieces." Her co-owners are designers Kayo Mitsuyama, of Kayo Anime Clothing, and Hrisztosz Joresz, of Griffin Wings.
Shying away from the "urban streetwear" aesthetic that's dominated new entrants to Haight Street (Black Scale, Cookies, Diamond Supply Co., Pink + Dolphin, RVCA) lately, the new shop's wares are more akin to the future-punk stylings of Haight Street mainstay Ceiba. 
All three designers hail from other countries — Japan, Hungary and Romania — but have lived in San Francisco for about 15 years. Though the visual shorthand for their apparel is "Burning Man attire," Dogaru said there's more to the collection, too.
"We curate a lot of streetwear collections," she said, "to appeal to the community and be meaningful to the local clientele."
The new collective is just a few doors down from the soon-to-be home of San Francisco designer discounter Cary Lane, which announced earlier this month that it would shutter its Hayes Valley location to move into the former American Apparel storefront at 1615 Haight.
Though still nameless, the new shop is now open daily at 1603 Haight St., from 12-8 p.m. It's also planning a grand opening in early July, with details to come.