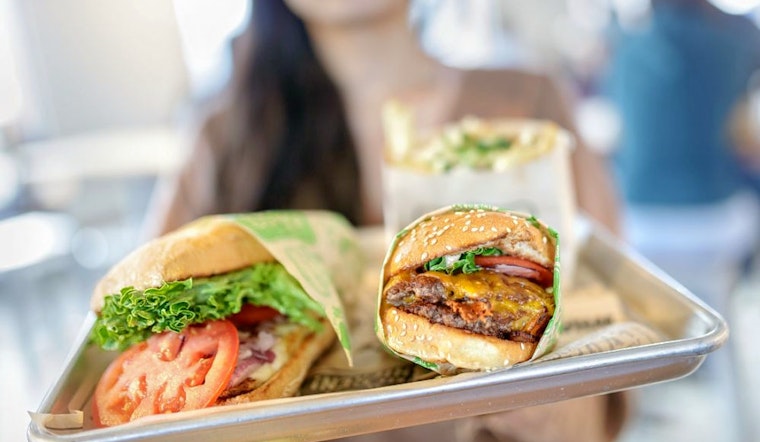 Published on June 13, 2019
Food trends come and go. So how can you tell which tastes are trending right now?
We took a data-driven look at the question, using Yelp to uncover which local businesses have been getting outsized attention this month.
To find out who made the list, we looked at San Jose businesses on Yelp by category and counted how many reviews each received. Rather than compare them based on number of reviews alone, we calculated a percentage increase in reviews over the past month, and tracked businesses that consistently increased their volume of reviews to identify statistically significant outliers compared to past performance.
Read on to see which spots are on a hot streak this summer.
Champa Kitchen
Open since April, this Vietnamese and Asian fusion spot is trending compared to other businesses categorized as "Asian Fusion" on Yelp.
Citywide, Asian fusion spots saw a median 2% increase in new reviews over the past month, but Champa Kitchen saw an 80.8% increase, maintaining a convincing 4.5-star rating throughout.
Located at 5560 Monterey Road in the Santa Teresa, Champa Kitchen offers spring rolls, curry, pho, vermicelli noodles, Vietnamese coffee and more. 
Sushi Koya
Whether or not you've been hearing buzz about Willow Glen South's Sushi Koya, the popular sushi bar and Japanese spot, which offers seafood and more, is a hot topic according to Yelp review data.
While businesses categorized as "Sushi Bars" on Yelp saw a median 1.4% increase in new reviews over the past month, Sushi Koya bagged a 7.8% increase in new reviews within that timeframe, maintaining a superior 4.5-star rating. It significantly outperformed the previous month by gaining 2.8 times more reviews than expected based on its past performance.
Open at 2424 Almaden Road since March 2017, Sushi Koya offers shrimp tempura, udon noodles, sashimi rolls and bento rolls. 
Spoonfish Poke
Downtown San Jose's Spoonfish Poke is also making waves. Open since 2017 at 111 Paseo De San Antonio, the popular Hawaiian spot, which offers poke and seafood, has seen a 6.1% bump in new reviews over the last month, compared to a median review increase of 1.6% for all businesses tagged "Seafood" on Yelp. Moreover, on a month-to-month basis Spoonfish Poke's review count increased by more than 200%.
Spoonfish Poke offers build-your-own poke bowls as well as signature poke bowls with combinations like the Spartan Dream with salmon, togarashi cream, crab salad, seaweed salad, edamame and more. Over the past month, it's maintained a solid four-star rating among Yelpers.
Super Duper Burgers
West San Jose's Super Duper Burgers is the city's buzziest traditional American spot by the numbers.
The traditional American spot, which offers burgers and more and opened at 5399 Prospect Road last December, increased its new review count by 9.6% over the past month, an outlier when compared to the median new review count of 1.8% for the Yelp category "American (Traditional)."
The California burger chain offers burgers, including veggie burgers, fries, chicken sandwiches, organic shakes and more. 
Oros Thai Chicken & Rice
Blossom Valley's Oros Thai Chicken & Rice is currently on the upswing in the bubble tea category on Yelp.
While businesses categorized as "Bubble Tea" on Yelp saw a median 4.7% increase in new reviews over the past month, this Thai spot, which offers bubble tea and more, increased its new reviews by 26.4%—with its Yelp rating improving from four stars to 4.5 stars.
Open for business at 5663 Snell Ave. since January, the business offers Thai dishes alongside a variety of milk teas with different toppings and add-ons, as well as lemonade and smoothies.
---
This story was created automatically using local business data, then reviewed and augmented by an editor. Click here for more about what we're doing. Got thoughts? Go here to share your feedback.