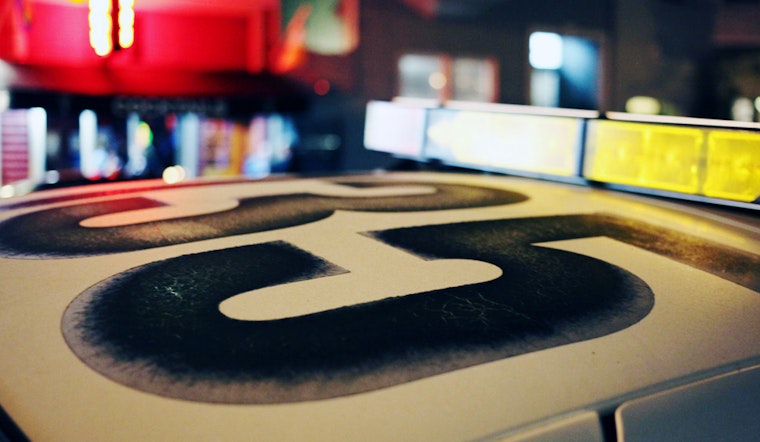 Published on July 10, 2019
It's time for another look at notable crimes reported in the Castro since our last roundup. All details are from official SFPD reports, unless otherwise noted.
Robbery victim tackles suspect, retrieves property
On July 7 at 1:30 p.m., two male suspects, 20-25, smashed a car window at Church and Cumberland streets, then stole a backpack inside the vehicle. The vehicle's owner chased and tackled one of the suspects, retrieving the backpack but sustaining minor injuries. Both suspects fled on foot, and were not apprehended.
Man assaulted, robbed while leaving business
On July 5 at 1 a.m., a 24-year-old man was exiting a business near 18th and Noe streets when a male suspect in his 20s approached and pushed him. The suspect then stole the victim's wallet, containing money and cards, before fleeing on foot.
Man assaulted, robbed in heart of the Castro
Early on June 29, at 12:50 a.m., a 38-year-old man was near 18th and Castro streets when two men approached and assaulted him. The suspects stole his money and fled on foot.
Twin Peaks intruder rearranges house, waters flowers
Later on the 29th, at 6:37 a.m., a 74-year-old man awoke in his home on Crown Terrace to discover items had been rearranged. Upon investigation, he discovered a younger man, 30-40, watering his flowers and preparing to walk his dog. The suspect, who hadn't stolen anything, left without incident and no arrest was made.
Bike thief chased by victim, arrested
On June 20 at 9:38 p.m., a 33-year-old man was sleeping  near 18th and Church streets when a male suspect, 28, stole his bicycle and began to flee. The victim chased after the suspect, calling police along the way. Units arrived and arrested the suspect, returning the bike to the victim.
Landers Street phone theft
On June 18 at 5:25 p.m., a 35-year-old man was at Landers and 16th streets when a younger man, 20, grabbed his phone and fled.
Assault ends in arrest
On June 11th at 10:45 p.m., a 67-year-old man was near Market and Noe streets when a male suspect, 45, pushed him to the ground, causing non-life threatening injuries. Police arrived and arrested the suspect, and the victim was transported to the hospital.
---
Anyone who has information about any of these incidents is encouraged to contact SFPD via the department's anonymous tip line at (415) 575-4444, or text TIP411 with "SFPD" at the start of the message.
Here's why we usually don't include suspect descriptions in crime reports.