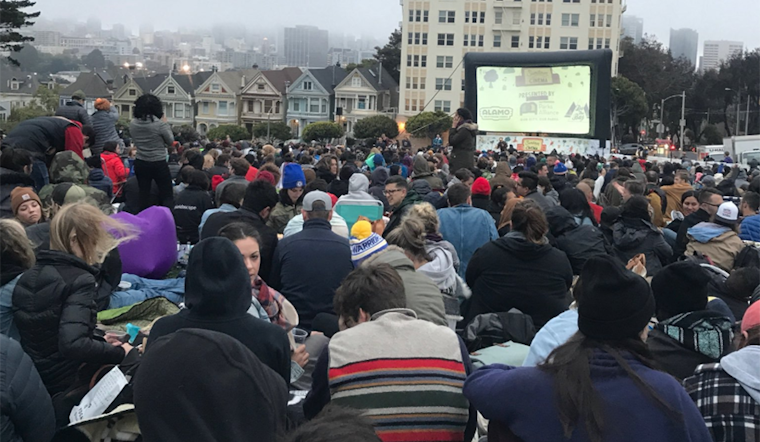 Published on July 25, 2019
Watch out for runners (and street closures) this Sunday morning, as the 42nd annual SF Marathon kicks off on the Embarcadero, looping around the city.
Meanwhile, animal lovers can head over to the SF Zoo this weekend to watch penguin chicks graduate from "Fish School," or adopt cute kittens at the SPCA in Pacific Heights.
Here are our top picks for getting out and about in San Francisco this weekend. 
Sundown Cinema: 'Hook'
Grab your blanket and picnic basket for another edition of Sundown Cinema in Alamo Square Park, spotlighting "Hook," the 1991 favorite that follows a grown-up Peter Pan (Robin Williams) as he returns to Neverland to battle Captain Hook (Dustin Hoffman).
Outside alcohol is barred from the event, but food vendors will be on hand to supplement any snacks you bring from home. Be sure to bring layers to keep warm. 
When: Thursday, July 25, 6 p.m.
Where: Alamo Square Park
Price: Free; seating is first-come, first-served.
Kitten Adoption Pop-Up Shop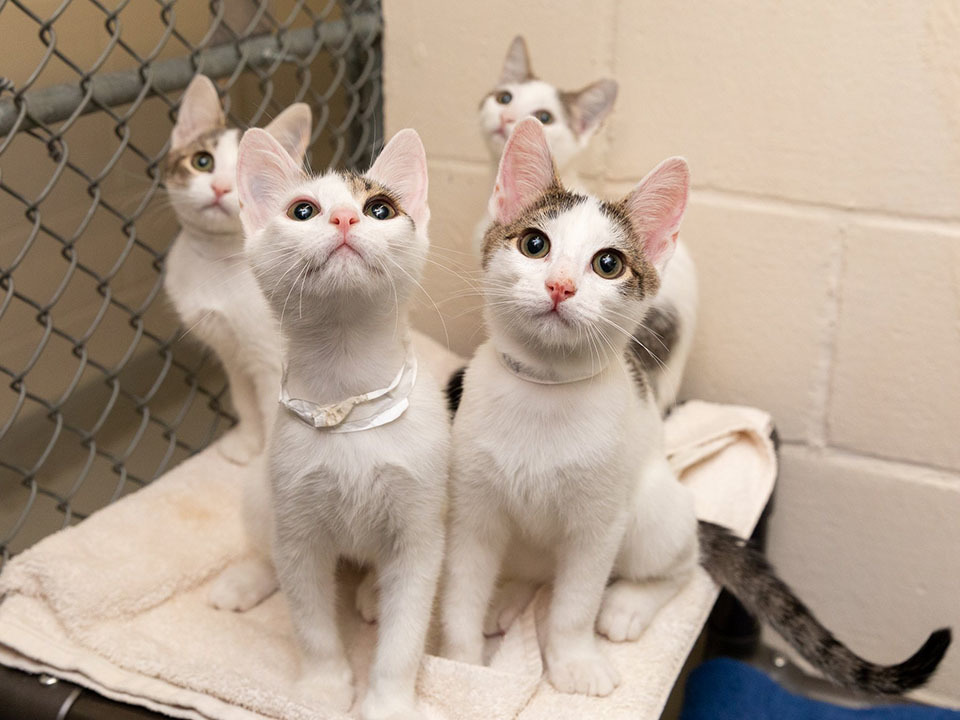 It's kitten season, and adorable piles of playful cats are ready to find their forever homes. Cat lovers can drop in to San Francisco Animal Care & Control's (SFACC) pop-up event to watch the new arrivals as they wrestle with their siblings, learn to play with toys or take a snooze. To encourage the adoption of sibling pairs, SFACC is offering a "buy-one, get-one" deal on adoption fees as well. 
When: Saturday, July 27, 10 a.m. – 4 p.m.
Where: SF SPCA Pacific Heights Campus, 2343 Fillmore St.
Price: Free to visit; adoptions start at $50
March of the Penguins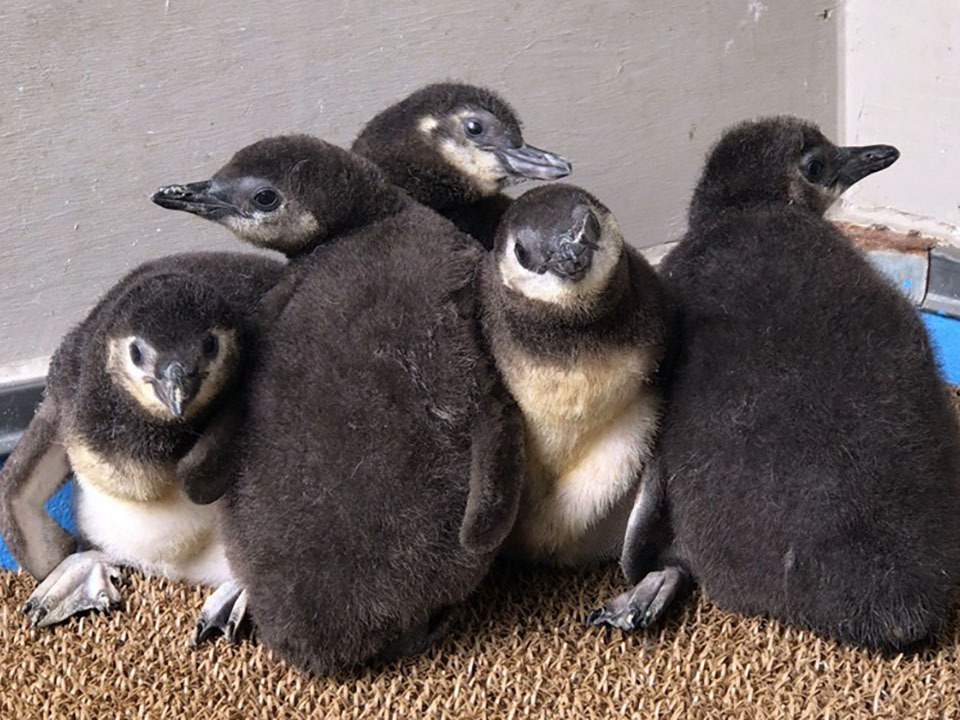 If kittens aren't sufficient for your baby animal fix, head to the San Francisco Zoo for its March of the Penguins, in which five young Magellanic penguin chicks waddle through the Zoo to their new home on Penguin Island.
This event celebrates the penguins' graduation from "Fish School," at which they've learned to eat whole fish, swim and accept food from their human keepers. Once these little ones have lost their fluffy down and made it around the pond, they're reunited with the rest of the penguin colony as full-fledged adults.
When: Saturday, July 27, 10 a.m.
Where: San Francisco Zoo, Sloat Boulevard and Great Highway
Price: Free for SF Zoo members; adult admission to the zoo is $23.
Dancing on Waverly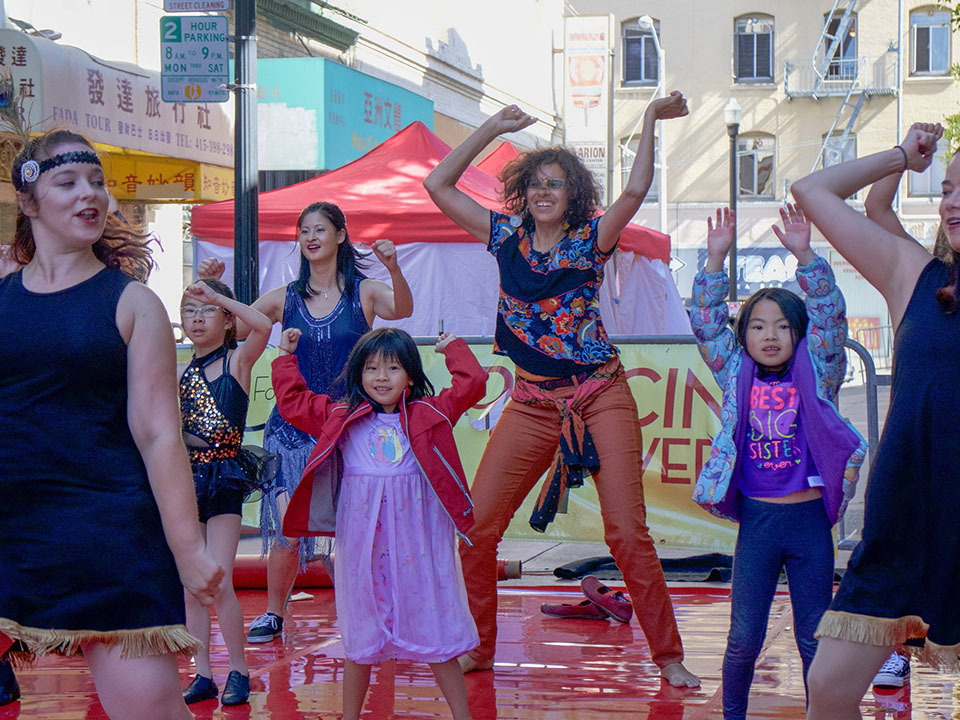 Want to get down in the streets of Chinatown? Head to the Chinese Culture Center's sixth annual Dancing on Waverly festival, which will take over historic Waverly Place with groups ranging from lion dancers to belly dancers to hula. Some of the groups will provide lessons to attendees as well. 
"Dancing on Waverly is the perfect opportunity for people to experience what Chinatown has to offer," Ben Mok, Chinese Culture Center project manager, said in a statement. "Bringing multicultural performances really showcases Chinatown as the place for art and culture."
When: Saturday, July 27, 11 a.m. – 4 p.m.
Where: Waverly Place, between Sacramento and Clay streets
Price: Free
San Francisco Marathon
Whether you plan to run the whole course, take part in one of the shorter races or cheer from the sidelines, you're sure to enjoy the spectacle of Sunday's San Francisco Marathon. Over 27,500 runners and 80,000 spectators will take on the 26.2-mile loop, which also serves as a Boston Marathon qualifier race.
At the break of dawn, participants will kick off the race at the Embarcadero, heading across the Golden Gate Bridge and then into the Presidio, Golden Gate Park, the Upper and Lower Haight and Mission. After cruising past Oracle Park, the race will wrap up at the finish line, near Folsom Street and the Embarcadero.
When: Sunday, July 28, 5:30 a.m.
Where: Throughout San Francisco; see course maps for detailed locations.
Price: Free for spectators.