Eight years ago, a community center in the heart of Chinatown was renamed to honor a San Francisco native credited with alerting air traffic controllers to the attacks on September 11, 2001.
Betty Ann Ong was a flight attendant on American Airlines Flight 11, which departed Boston for Los Angeles that fateful morning. At 8:46 a.m., hijackers crashed the plane into the north tower of the World Trade Center, killing Ong and the 91 other people aboard. 
But before she died, Ong was able to contact American Airlines' reservation center in Raleigh, NC, relaying information that led to the first-ever full closure of U.S. airspace by the Federal Aviation Administration.
The call was captured in a harrowing audio recording, in which Ong describes fellow flight attendants and passengers being stabbed by the hijackers. 
Ong, who was 45 at the time of her death, grew up in Chinatown, and attended Jean Parker Elementary School, said Reverend Norman Fong of the Chinatown Community Development Center. 
In a 2011 story in the Andover Townsman, Ong's brother Harry recalled Chinatown as "our playground, our school, our library. That was everything."
Ong, known to friends as "Bee," became an American Airlines flight attendant in 1987, and was popular with her colleagues. Many recalled her fondness for collecting Barbie dolls and Beanie Babies, and her love of travel. 
Reverend Norman Fong of the Chinatown Community Development Center told us he visited the Ong family home on the night of the 9/11 attacks, after receiving a concerned call from Ong's sister, Cathie, that Betty Ann might have been on one of the flights that was hijacked.
After Ong's death, Fong and the Ong family worked together to commemorate her in a way that reflected her love of children and admiration for senior citizens.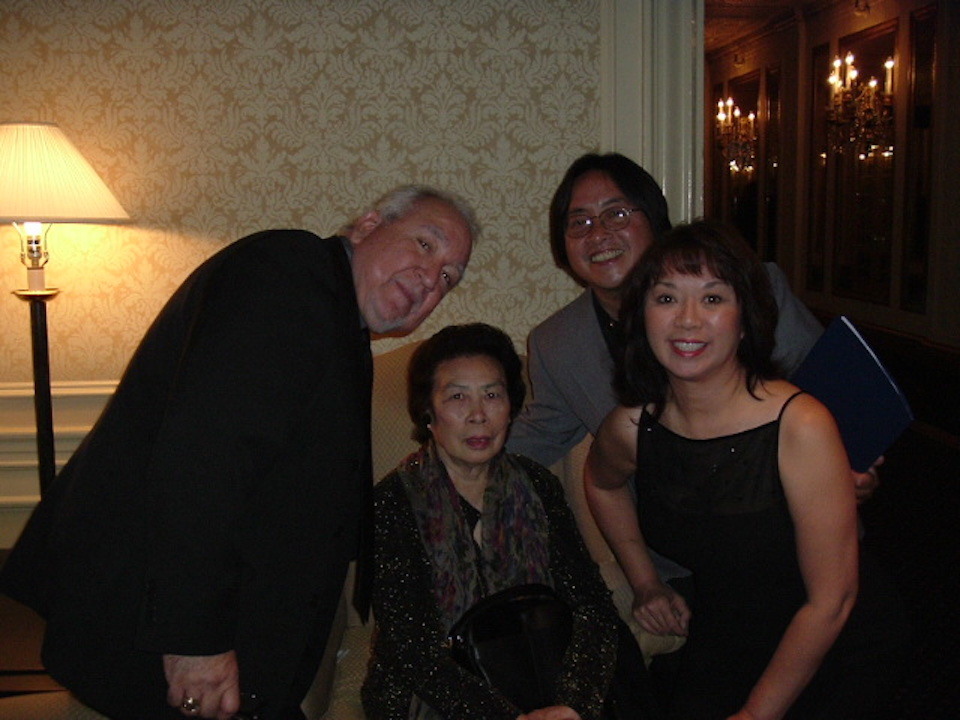 The family launched the Betty Ann Ong Foundation, which aims to prevent childhood obesity through exercise, healthy eating habits and outdoor activities.
But "it took us years to get Betty Ong recognized by San Francisco," Fong said.
He tried to get the schools that she attended, including Jean Parker Elementary and Francisco Middle School, to consider renaming themselves for her. After that proved unfeasible, Fong and the Ong family switched course, lobbying to rename the community center that she frequently visited as a child.
The timing was fortuitous, as the Chinatown Recreation Center, first built in 1951, had received city funding for a large-scale renovation. With the help of community leaders, including Supervisor Aaron Peskin and former mayor Ed Lee, Fong successfully petitioned the San Francisco Recreation and Parks Department to rename the center in Ong's honor. It reopened in 2011.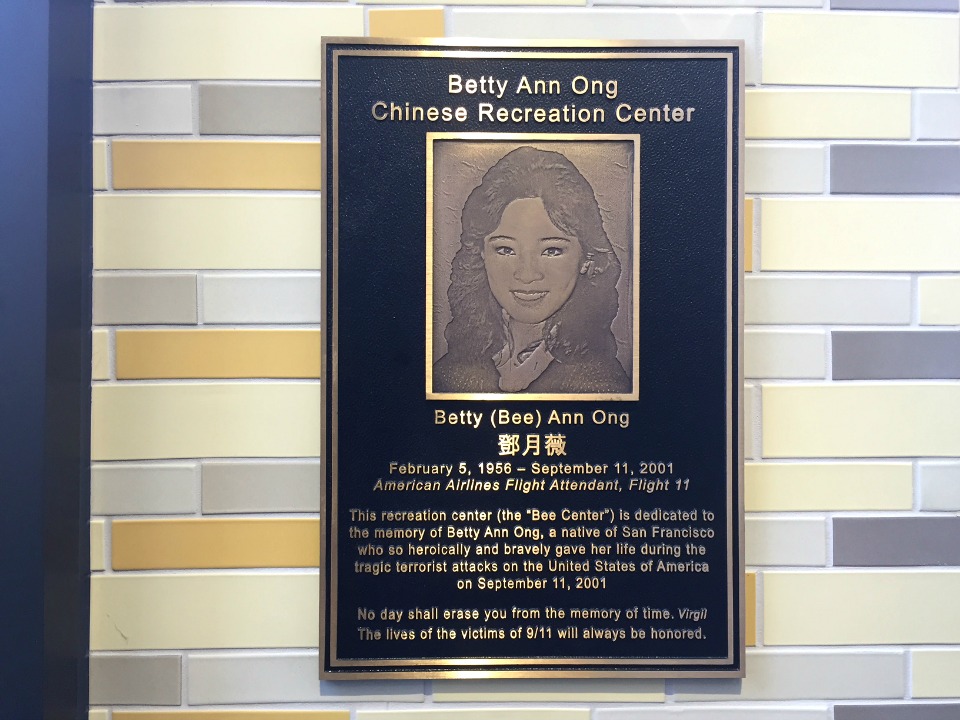 In addition to the 2008 bond that provided $21 million for a full renovation of the building, the center received $100,000 from the Betty Ann Ong Foundation for supplies and equipment, and to offer free wellness programming to the community. 
Ong was also honored as a Chinatown heroine during the CCDC's 27th annual gala, shortly after the recording of her call was released in the 2004 9/11 Commission's report.
She was just a "Chinatown kid," Fong said. "[And] she loved kids, so there are a lot of programs at the Betty Ong Center for kids."