With wind gusts up to 45 mph in the city on Sunday according to the National Weather Service, the San Francisco Fire Department said they responded to over 50 wind-related incidents yesterday.
Around 9:45 a.m., inbound and outbound N-Judah trains were delayed at Judah Street and 44th Avenue due to a fallen tree blocking tracks. Bus shuttles were put in place. 
Then, at 10:20 a.m., SFFD said a tree and low-voltage power lines fell down at 240 Corona St on four adults, trapping one, causing an avoid the area warning. All victims were rescued in "a detailed and technical rescue", officials said. They were transported to area hospitals with minor to moderate non-life threatening injuries for evaluation.
Later, a large tree came down at Guerrero Street (and Cesar Chavez).
GUERRERO / CESAR CHAVEZ TREE DOWN AVOID AREA PHOTO CREDIT @abc7newsbayarea pic.twitter.com/iTXyhwDJ47

— SAN FRANCISCO FIRE DEPARTMENT (@SFFDPIO) October 27, 2019
On Sunday, the 28-19th Avenue bus was also briefly delayed in the morning hours at Geary and Park Presidio boulevards due to a downed tree on the overhead lines.
Twitter users also reported more downed trees across the city.
@nbcbayarea @NBCBayWeather crazy winds have trees down all over the city! This is Lombard and Baker in the Marina - police blocking part of Lombard before the bridge pic.twitter.com/2oJDCa7VcO

— Kaleana Quibell (Markley) (@PerksForWorks) October 27, 2019
Trees down 44th and Judah/Outer Sunset pic.twitter.com/nDceU1pDqn

— marymcnamara (@marymcnamara) October 27, 2019
@SF311 tree down, in westwood drive near corner of wildwood pic.twitter.com/ACXUV9FC2C

— Toxic (@toxic) October 27, 2019
Trees down in San Francisco due to high winds. pic.twitter.com/8HrQ1JuRMD

— Amy Chamarty 📷 (@amychamarty) October 27, 2019
Dozens of 311 requests for trees and branches that couldn't withstand the gusts were filed on Sunday.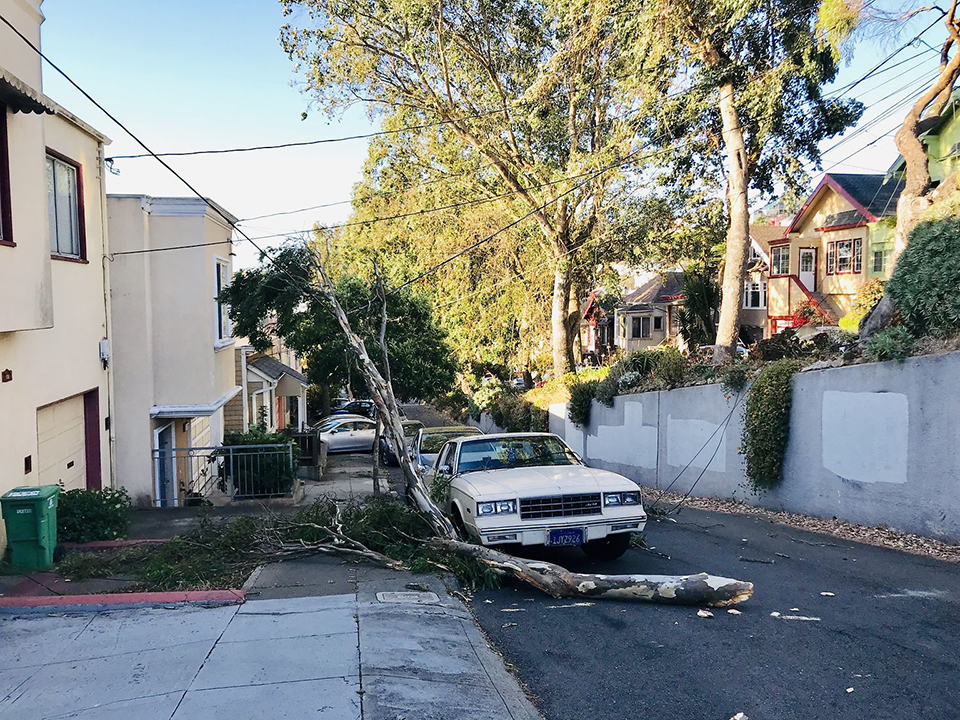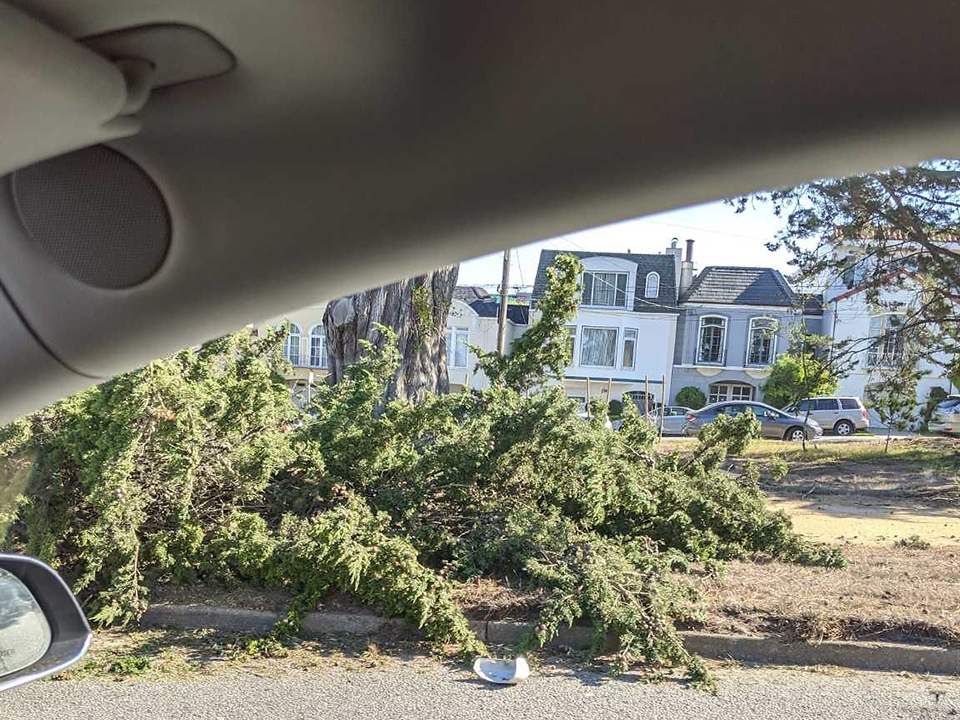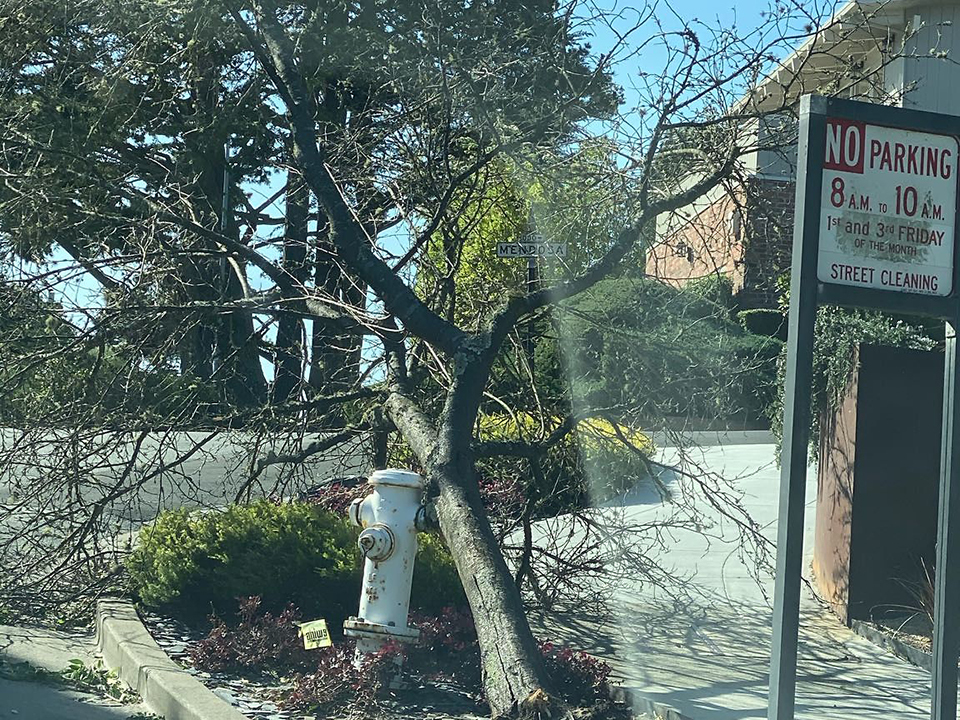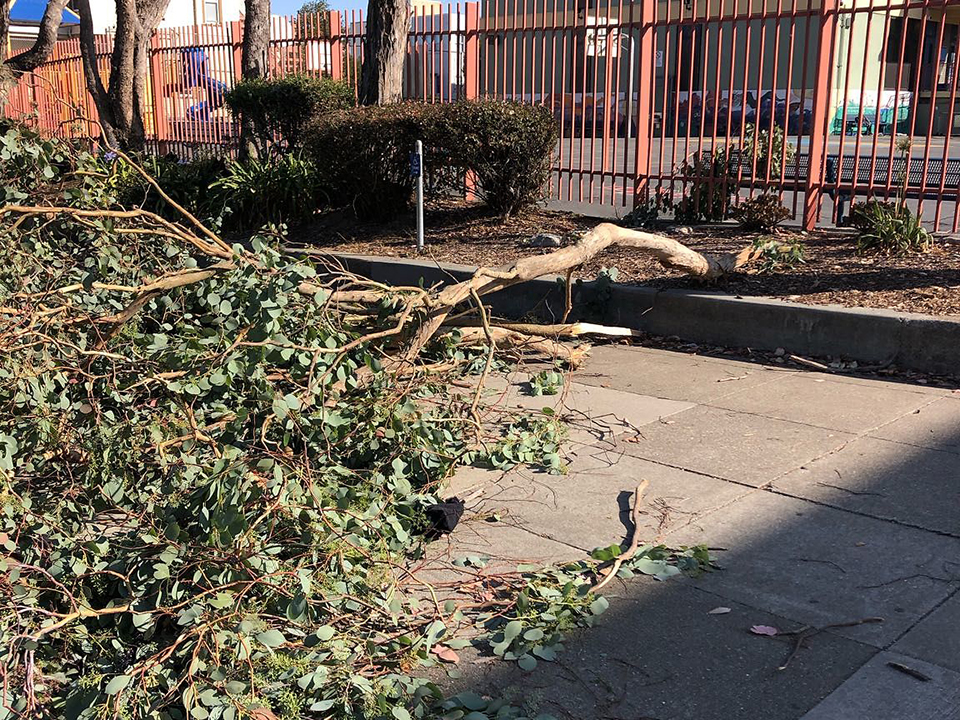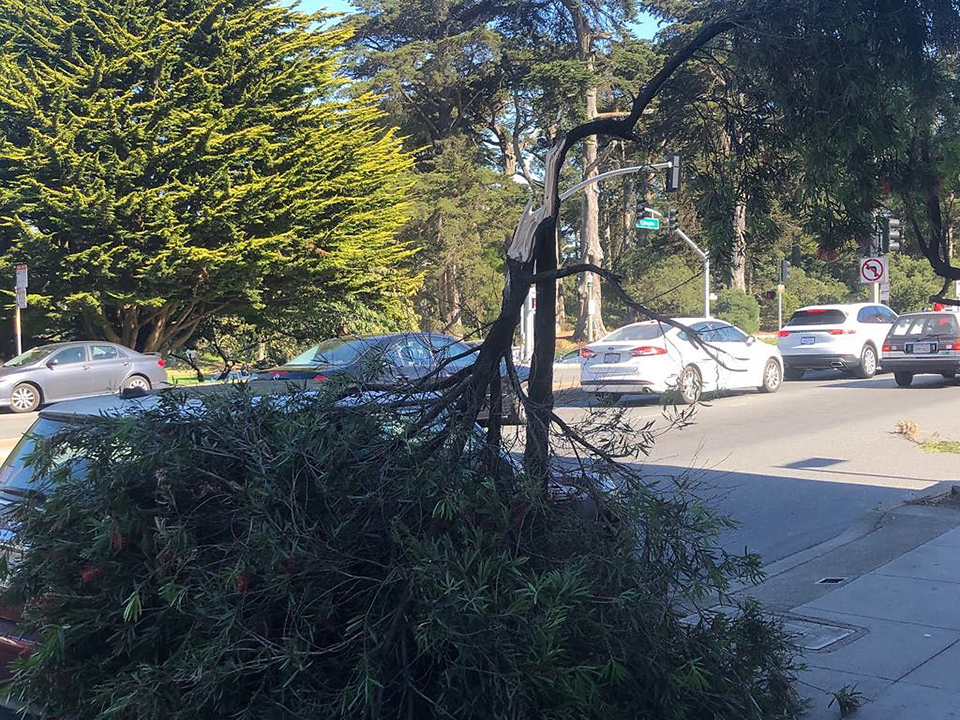 With ongoing high winds, the San Francisco Department of Public Health said residents should prepare themselves for power outages due to downed trees and power lines in San Francisco. If safety is not impacted by a downed tree, it's best to call 311. SFFD urged to not approach downed wires, but instead to call 911.
See something interesting while you're out and about? Text Hoodline and we'll try to find out what's going on: (415) 200-3233.