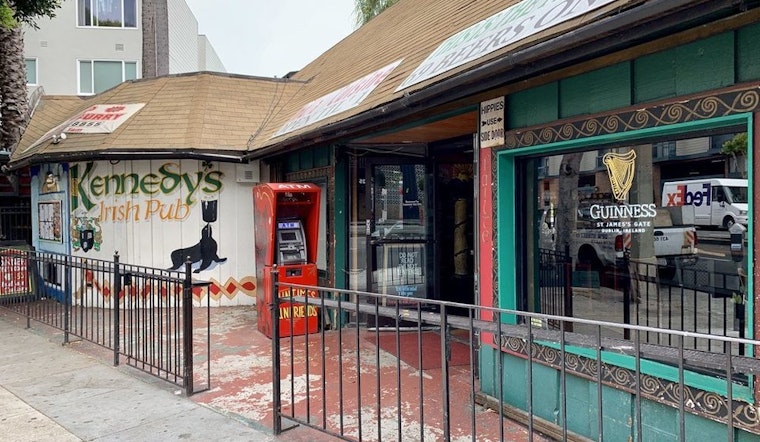 Published on October 30, 2019
Another iconic San Francisco business is closing its doors. Kennedy's Irish Pub & Indian Curry House is set to shutter at 1040 Columbus St. Its last day of business will be tomorrow, October 31 — Halloween.
The announcement was made on the business' Facebook page, which says, "One last blowout! Come see us this Halloween, $4 beers of everything we have as we celebrate & mourn our last day in business ... Come drink us dry!"
The closure was also reported by the San Francisco Chronicle.
A North Beach institution, Kennedy's is nothing short of unique — it's a place where you can enjoy a Guinness and eat a samosa, all while playing a game of air hockey.
Founded by Brahma Swami and his wife, Gail, in the late 1990s, Kennedy's is named for President John F. Kennedy. In a 2000 article, Swami told the Chronicle that he chose the name because he wanted the business to reflect Kennedy's ability to bring people together from all walks of life.
The Irish pub/Indian restaurant also has a gift shop that sells San Francisco memorabilia, attracting both locals and tourists alike.
We've reached out to Swami but have not received a statement in response.