In the coming year, MUNI riders will see schedule changes and service reductions on the Historic F-line.
MUNI's F-line street trolleys service Fisherman's Wharf along the Embarcadero and up Market Street terminating at 17th and Castro Streets. Many tourists, visitors and commuters use the trolley on a daily basis.
The clunky and whimsical ride is also frequently used by commuters as an alternative when the MUNI Subway experiences delays or shutdowns.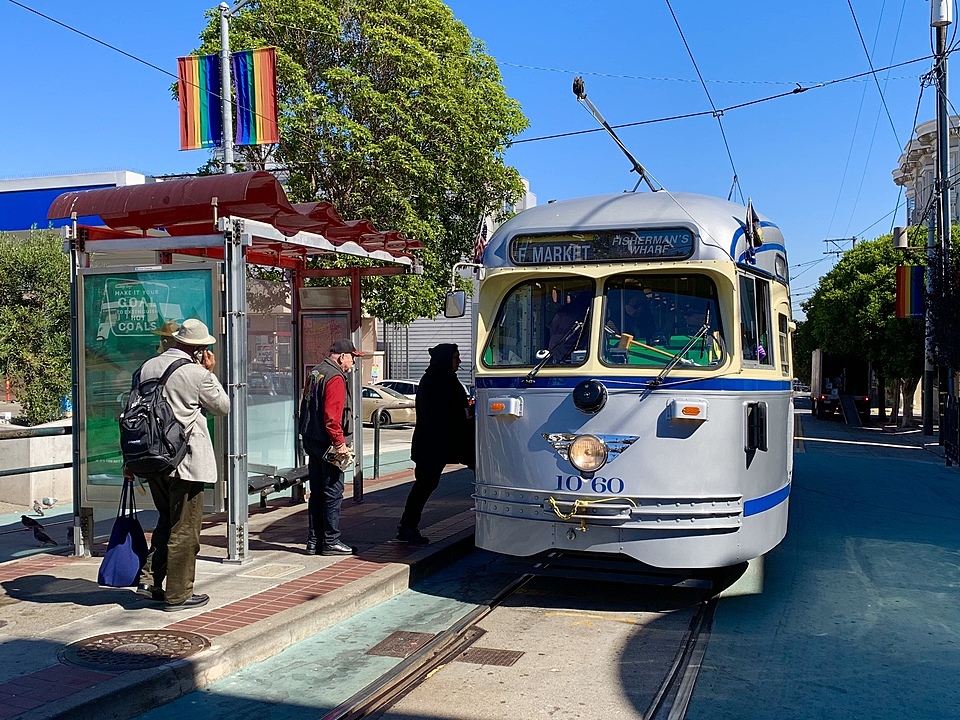 At the September 17th meeting of the San Francisco Municipal Transportation Agency (SFMTA), which oversees MUNI, Director of Transit Julie Kirschbaum shared the news about the changes.
According to Kirschbaum, operator shortfall was the main factor for the changes. In 2020 SFMTA will release a new schedule that will better reflect current staffing level.
Currently, many scheduled F-line runs are "missed", meaning the schedule skips to the next departure time, due to a lack of qualified operators.
In order to adjust for the operator shortfall, SFMTA is "changing the schedule to reflect the number of part time operators we have, not just the number of part time operators we wish we had," Kirschbaum said.
Riders can expect to see the changes implemented in January or early February 2020.
Hoodline reached out to SFMTA spokesperson Erica Kato who echoed Kirschbaum's statement. Kato emphatically stated, "we are not cutting service."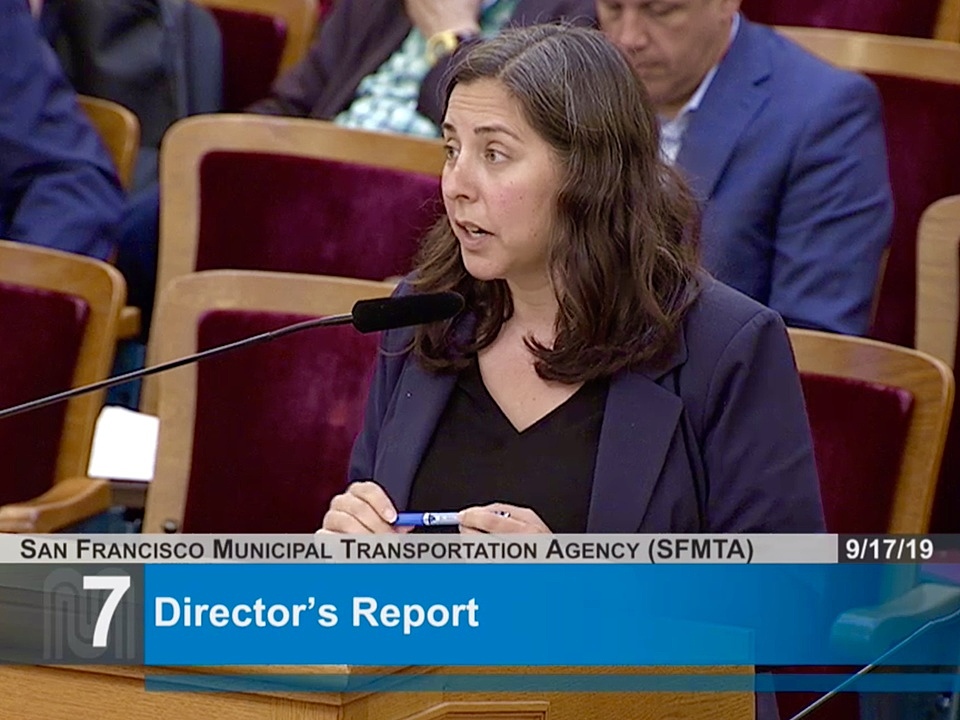 On any given day MUNI has about 100 part time operators in the schedule. However, MUNI has only hired about 35 part time operators despite their recruiting efforts.
On an average day there are approximately 35 F-line runs, between 7-9 of which are missed, Kato explained.
Another 4 trolleys are used daily on SFMTA's E-line which runs between Fisherman's Wharf and Caltrain. Kato says no runs are typically missed on this line.
Kato was not able to provide Hoodline with a copy of the 2020 schedule.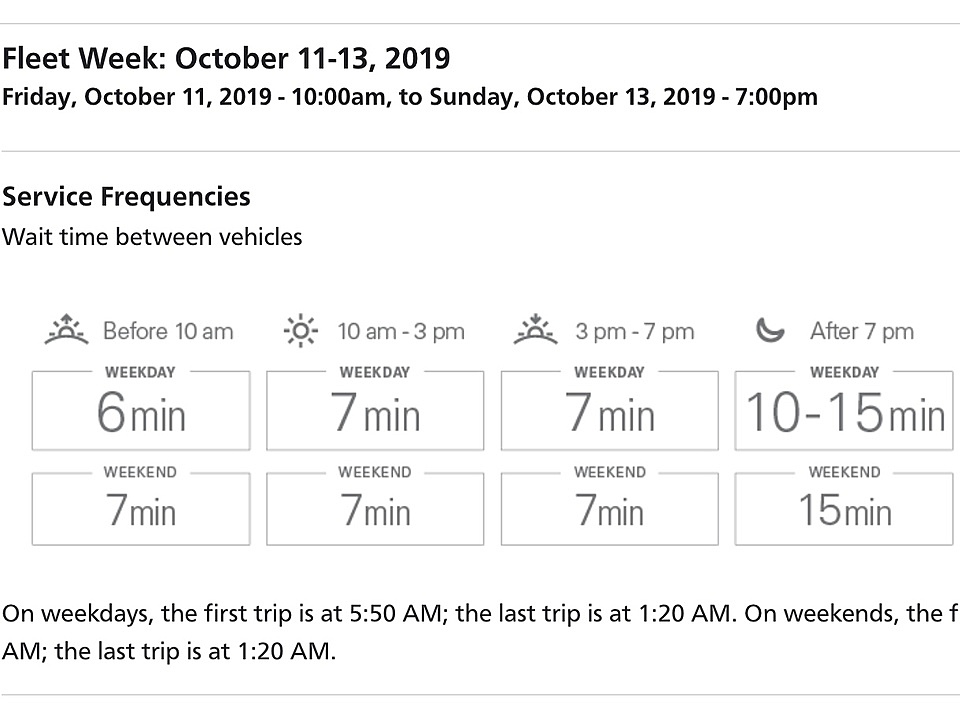 Kirschbaum explained the goal of the schedule modifications was to decrease missed runs.
"These are part of our ongoing approach to make incremental improvements to enhance our customer experience and improve our reliability," said Kirschbaum.
"As you know we're in a relativity resource constrained environment right now as result of the operator shortage," she added, explaining why there are no big additions to the schedule.
"We're constantly making shifts and refinements to make service better," she said.
"It will not be different than what we're delivering today, because unfortunately we just don't have enough operators trained on the Historic Fleet," she explained.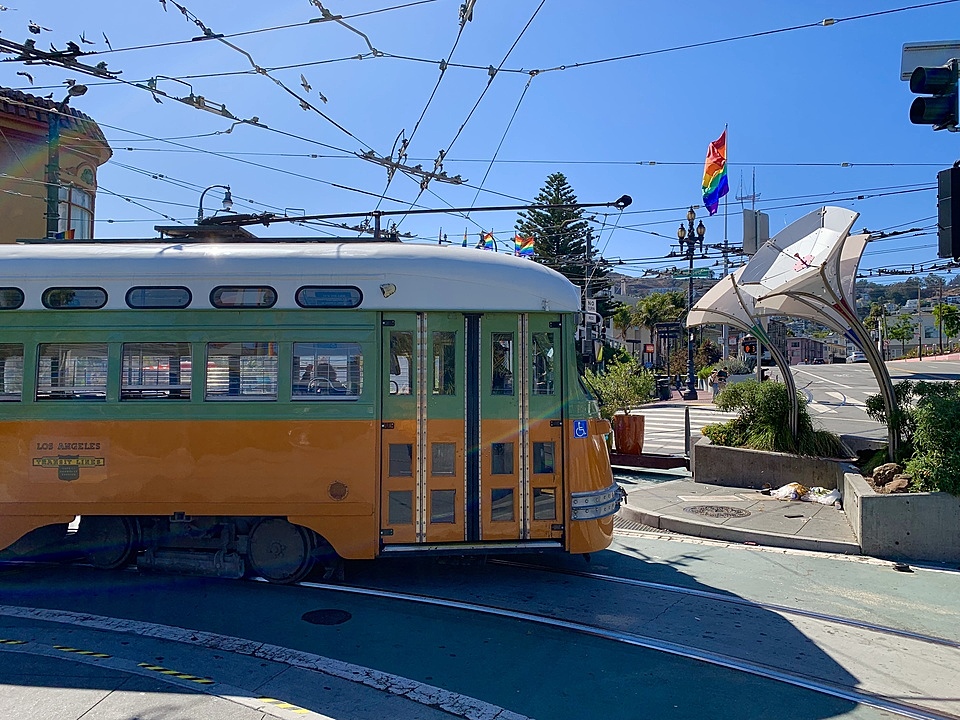 As more MUNI operators are hired and trained, Kirschbaum said, "we'll be able to ratchet that back up."
"It'll be more stable because instead of having big gaps in service everything will be more smoothed out to match our actual resource levels," Kirschbaum said.
A new class of MUNI operators are currently training in the 9 week program. However, Kirschbaum said the class had to be cut from the typical 60 students to 30 due to a lack of qualified trainers.
In order to bring those numbers back up, Kirschbaum said the SFMTA is working on expanding the number of trainers.
Upon completion of the program, operators receive in-the-field training. "Once becoming a MUNI operator, employees are trained on what we call the rubber-tire fleet, which are our standard buses," Kato explained.
Additional training is required for MUNI employees to operate LRVs, Cable Cars and F-line trolleys.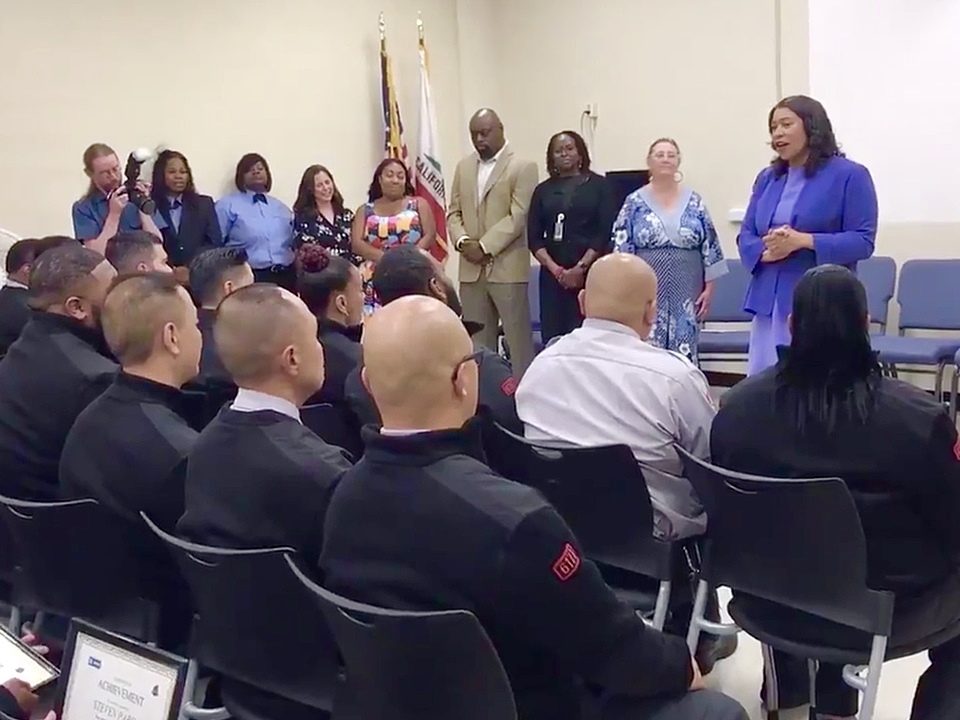 SFMTA is presently recruiting more MUNI operators and is currently accepting applications.
Castro Merchants President Masood Samereie tells Hoodline they are currently monitoring the situation. "Castro Merchants continues to fully support full F-line schedules and service serving the Castro," said Samereie.
District 8 Supervisor Rafael Mandelman tells Hoodline he's currently in discussion with SFMTA about the new schedule. Mandelman is hopeful SFMTA will be able to stick to their promise of returning the schedule to full strength by summer.
"I will not be unhappy if it's fixed by summer," said Mandelman. "If that happens I will be pleased, I'll see that as win."