The annual Day of the Dead festivities in the Mission District took place over the weekend. The tradition, celebrated in the city since the early 70s, included a procession, music, dance and altars set up at Potrero del Sol park.
Known as Día de los Muertos in Spanish, the actual Day of the Dead is November 2. Celebrations often begin two nights earlier at midnight on October 31, known as Día de los Angelitos or Day of the Little Angels. And although it begins on October 31, it is not related to the ghouls or costumed horror themes of Halloween. Day of the Dead is a time to remember and honor those loved ones who have passed away, and to celebrate their lives.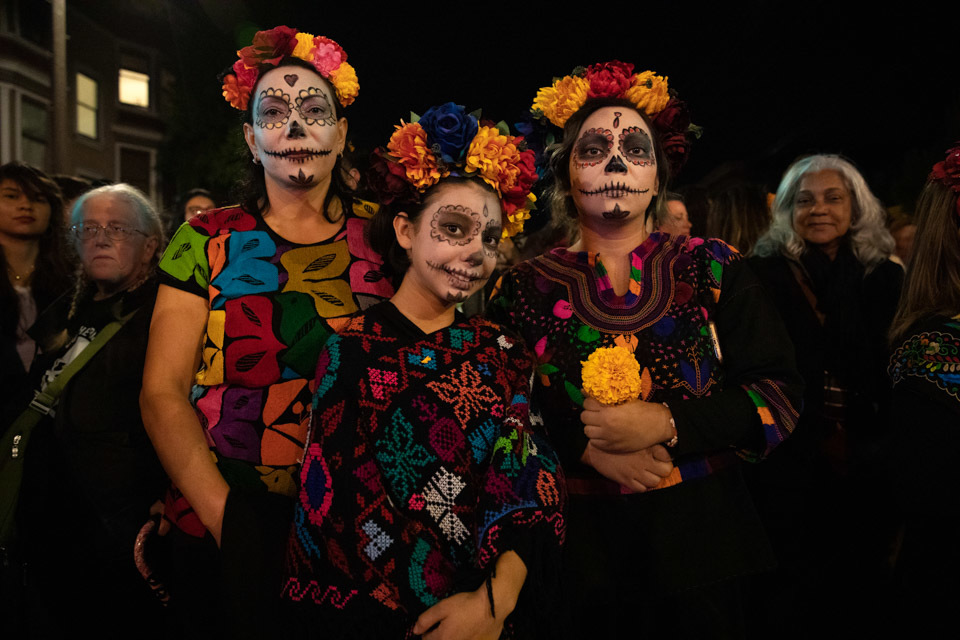 The procession took a new, longer route this year, beginning at Bryant and 22nd Street. The U-shaped route also included Mission and 24th Street.
This year it was dedicated to honoring the memory of those who have passed away during the year, as well as victims of immigrant camps, gun and police violence, terrorist attacks and ethnic cleansing. It also honored victims of natural disasters and public servants who died in the line of duty.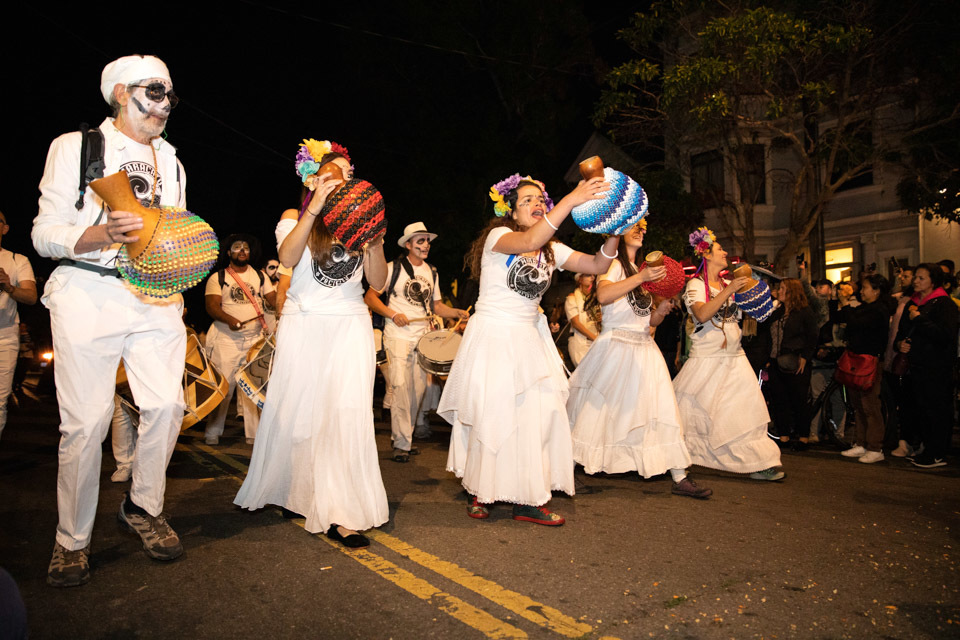 Even if unfamiliar with the specifics of the holiday, many people will immediately recognize the costumes and painted skeleton faces of participants.
One frequently recurring costume was 'La Catrina', inspired by the Aztec goddess of death, and famously depicted by early 20th century Mexican artist Jose Guadalupe Posada. A smiling female skeleton in fancy attire and topped with an elegant hat, she personifies death, but in Mexican culture it is with a sense of humor and understanding. She is in some ways a reminder that all of life is a cycle, and death is just another step.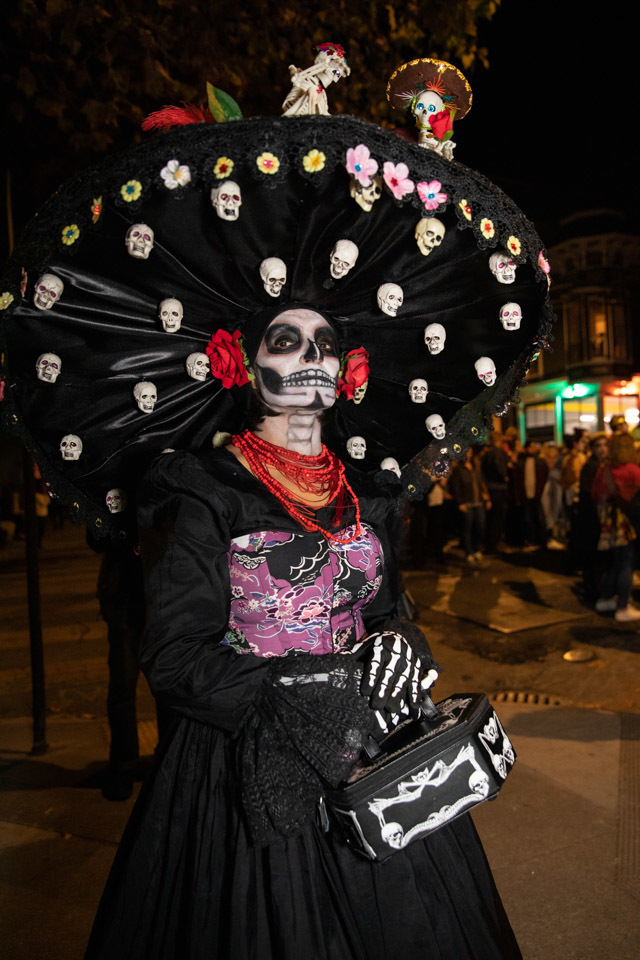 Vendors along 24th Street offered up candles, marigolds and breads for the altars, along with face painting for those who hadn't done theirs in advance.
This year, the Festival of Altars was moved from Garfield Park to Potrero del Sol, also known as La Raza Park. Facilitated by the Marigold Project, the community was invited to participate by registering to set up their own altars or join in making one of the five community altars.
The Marigold Project also held workshops throughout September and October in things like face painting, flower making and poetry candles.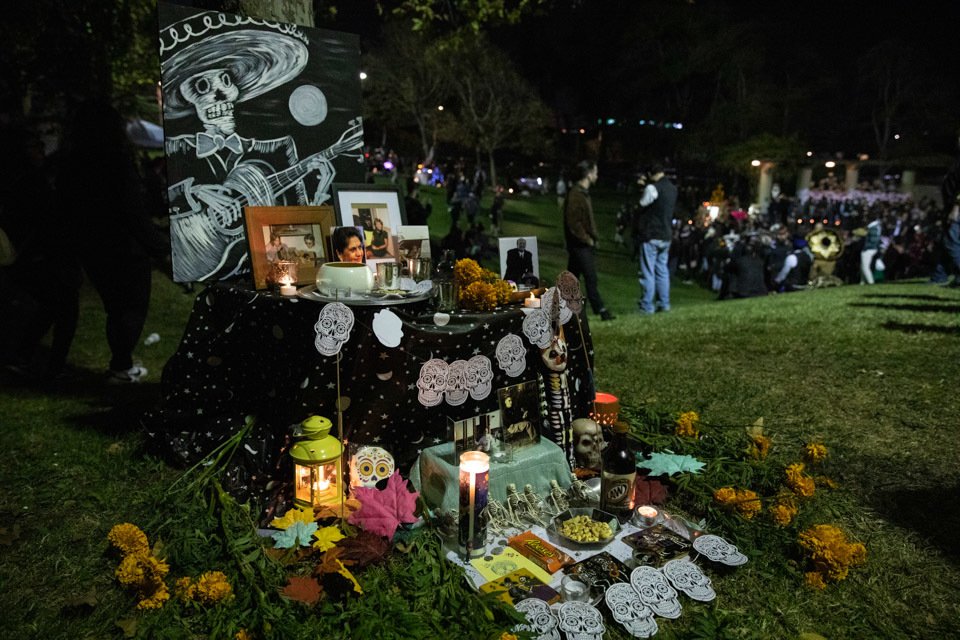 The park was full of energy as people intermingled, viewed altars, made music and celebrated their loved ones.
Here are more scenes from the night's events: