A two-alarm house fire at 570 27th Avenue filled the Outer Richmond with smoke and shut down traffic between Geary and Balboa starting around 8:45 a.m.
The fire was just one block from San Francisco Fire Department's Station 14, on 26th Avenue, which nearly abuts the burning house's property from behind. Over a dozen emergency vehicles responded to the fire, as neighbors from surrounding homes filled the sidewalk outside.
570-572-566 27th AVE 2nd ALARM FIRE https://t.co/QUEU2cuWUf

— SAN FRANCISCO FIRE DEPARTMENT (@SFFDPIO) November 1, 2019
Neighbors report that the building, a single-family rental home, was evacuated successfully, but was gutted by the flames.
No injuries were sustained, but SFFD representatives said that two residents of the house have been displaced.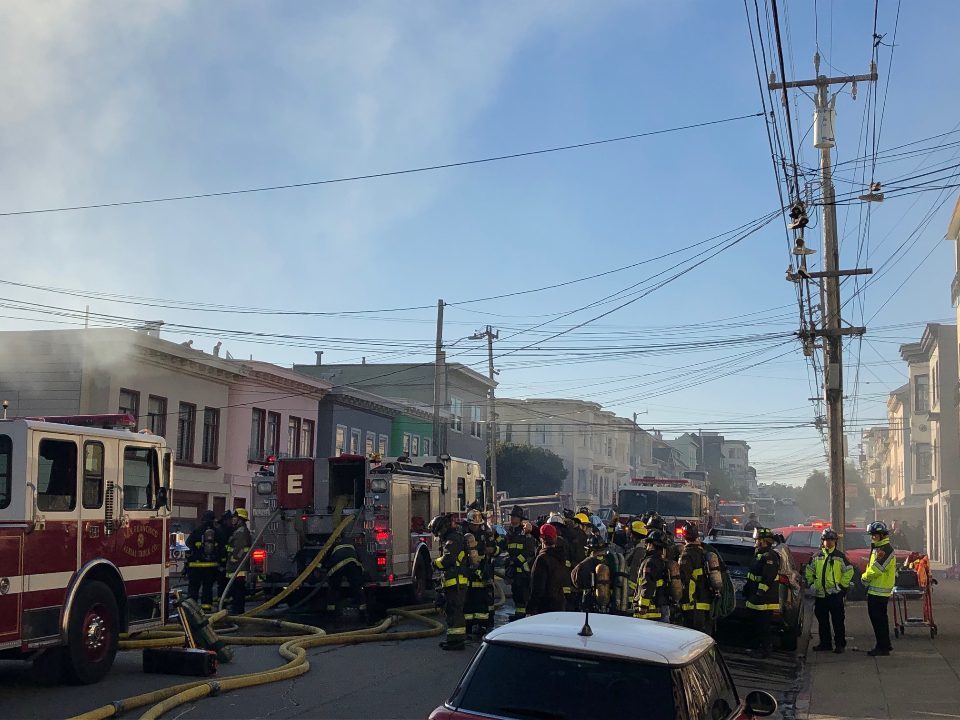 The fire was under control by just after 9 a.m., and it appeared that neighboring houses avoided sustaining any serious damage.