By
Hoodline
- Published on January 27, 2020.
Wondering where Austin's in-the-know crowd is eating and drinking? It's easy to spot lines out the door, but some underlying trends are harder to see.
We took a data-driven look at the question, using Yelp and SafeGraph, a dataset of commercial points of interest and their visitor patterns, to uncover which local businesses have been getting outsized attention this month.
To find out who made the list, we first looked at Austin businesses on Yelp by category and counted how many reviews each received. Rather than compare them based on number of reviews alone, we calculated a percentage increase in reviews over the past month, and tracked businesses that consistently increased their volume of reviews to identify statistically significant outliers compared to past performance. Then we analyzed foot traffic data from SafeGraph to validate the trends.
Read on to see which spots are extra cool this winter.
CARVE American Grille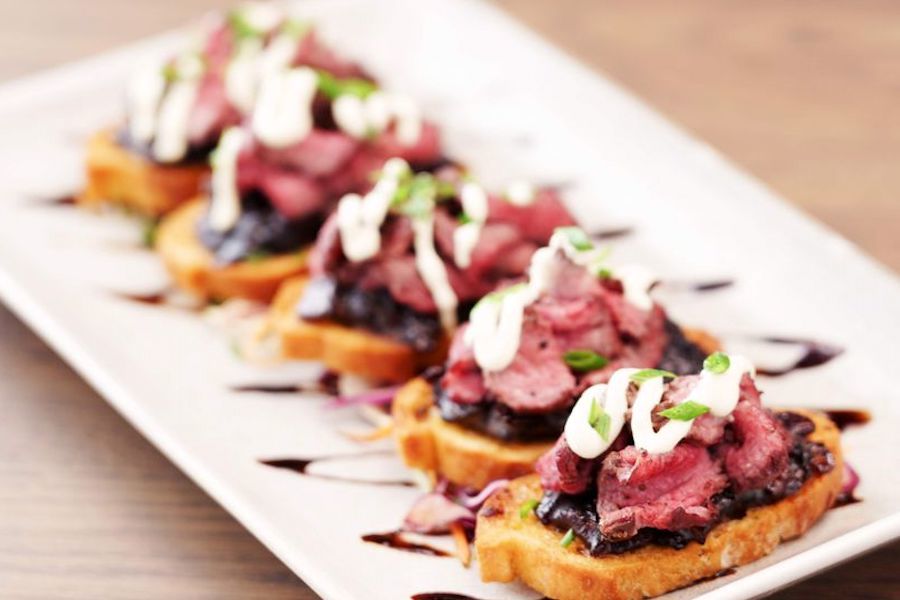 Open since December 2019, this New American spot is trending compared to other businesses categorized as "American (New)" on Yelp.
Citywide, New American spots saw a median 1.3% increase in new reviews over the past month. CARVE American Grille only recently appeared on Yelp, but while many new businesses struggle to gain reviews, it has seen strong initial popularity.
Want to know more about this business? According to the specialties section of its Yelp page, this establishment offers "an innovative menu for lunch, brunch and dinner filled with fresh, eclectic ingredients from land and sea. Created by celebrity chef and James Beard award nominee Rick Moonen, Perry's Master Development Chef and the Perry's Restaurants corporate culinary team." — that's according to its Yelp page.
It's not the only trending outlier in the New American category: Provision has seen a 43.2% increase in reviews, and Copper Restaurant & Dessert Lounge has seen a 1.6% bump.
Located at 7415 Southwest Parkway in West Oak Hill, CARVE American Grille offers custom cuts including ribeye, New York strip and filet mignon steaks as well as an extensive wine and cocktail list. The menu also features a range of comfort food including fried chicken and waffles, a ribeye pizza, spinach and blue crab lump pasta and banana cream pie in a jar.
CARVE American Grille is open from 11 a.m.–10 p.m. on Monday-Saturday and 11 a.m.–9 p.m. on Sunday.
Salt Traders Coastal Cooking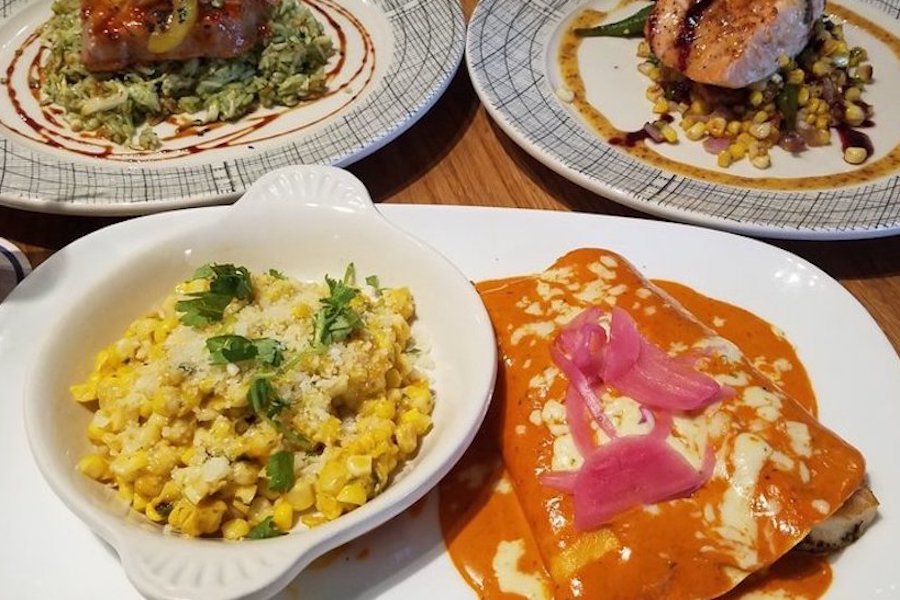 Whether or not you've been hearing buzz about Barton Hills's Salt Traders Coastal Cooking, the bar, which offers seafood and more, is a hot topic according to Yelp review data.
While businesses categorized as "Bars" on Yelp saw a median 1.2% increase in new reviews over the past month, Salt Traders Coastal Cooking Zilker bagged a 32.9% increase in new reviews within that time frame, maintaining a superior 4.5-star rating. It significantly outperformed the previous month by gaining 1.3 times more reviews than expected based on its past performance.
There's more that's trending on Austin's bar scene: The Git Out has seen a 16.4% increase in reviews, and Cyclone Anaya's Tex-Mex Cantina has seen a 7.5% bump.
Open at 1101 S. MoPac Expressway since September 2019, Salt Traders Coastal Cooking, courtesy of Texas chef Jack Gilmore, offers items ranging from grilled oysters with chorizo to clam chowder soup to a shrimp and lobster roll. Desserts include key lime pie and coconut mousse with pineapple sorbet. 
Salt Traders Coastal Cooking is open from 11 a.m.–10 p.m. on Monday-Thursday and Sunday and 11 a.m.–10:30 p.m. on Friday and Saturday.
Tacodeli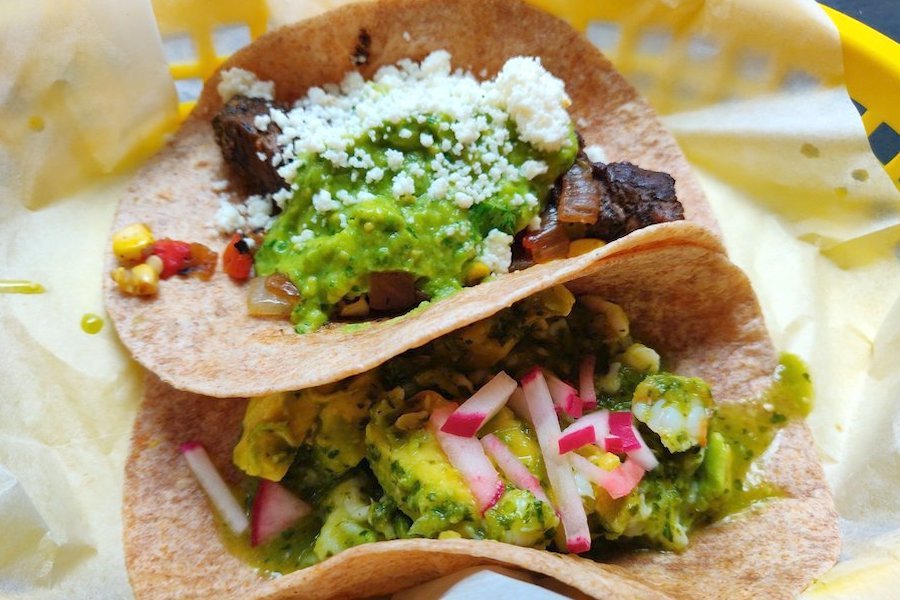 Barton Hills's Tacodeli, an outpost of the notable chain, is also making waves. Open since June 2019 at 1500 Spyglass Drive, Suite B, the popular caterer and breakfast and brunch spot, which offers tacos and more, has seen a 1.5% increase in new reviews over the last month — matching that of all businesses tagged "Breakfast & Brunch" on Yelp — but visits to Tacodeli increased by more than 50% over the same time frame, according to SafeGraph's foot traffic data.
There's more than one hot spot trending in Austin's breakfast and brunch category: Moonshine Comfort & Cocktails has seen a 7.6% increase in reviews.
The Tacodeli, which founded by Mexico City-born Roberto Espisosa, currently offers a chipotle sweet potato soup, a variety of breakfast and lunch tacos, and a Yucatan ceviche made with lime cured mahi, roasted peppers, grilled corn, serranos, onion, cilantro. Over the past month, it's maintained a healthy 4.5-star rating among Yelpers.
Tacodeli is open from 7 a.m.–3 p.m. on weekdays and 8 a.m.–3 p.m. on weekends. According to SafeGraph, it's usually busiest on Wednesdays and Saturdays, and it attracts half of its total visitors over those two days. If you're planning your visit, you may want to try its slower periods on Tuesdays.
---
This story was created automatically using local business data, then reviewed and augmented by an editor. Click here for more about what we're doing. Got thoughts? Go here to share your feedback.