After six months of a will-they-or-won't-they-close rollercoaster ride, the Haight Ashbury Music Center's final days of operation are here.
Come January 21, the musical equipment store will go dark after 40 years in business.
Though the store's closure was first announced last August, it received a temporary rent reprieve from its landlord in October, allowing it to remain open through the holidays as neighbors worked to find a potential new buyer.
But a handover was not to be. Owner Massoud Badakhshan, 70, told Hoodline that his time on Haight Street was due to come to an end, and he'll be shutting down his involvement without continuing the store's legacy. (He'll continue operating its sister store, Gelb Music, in Redwood City.)
"I've already spent 60 percent of my life on Haight Street," Badakhshan told Hoodline when first discussing the decision.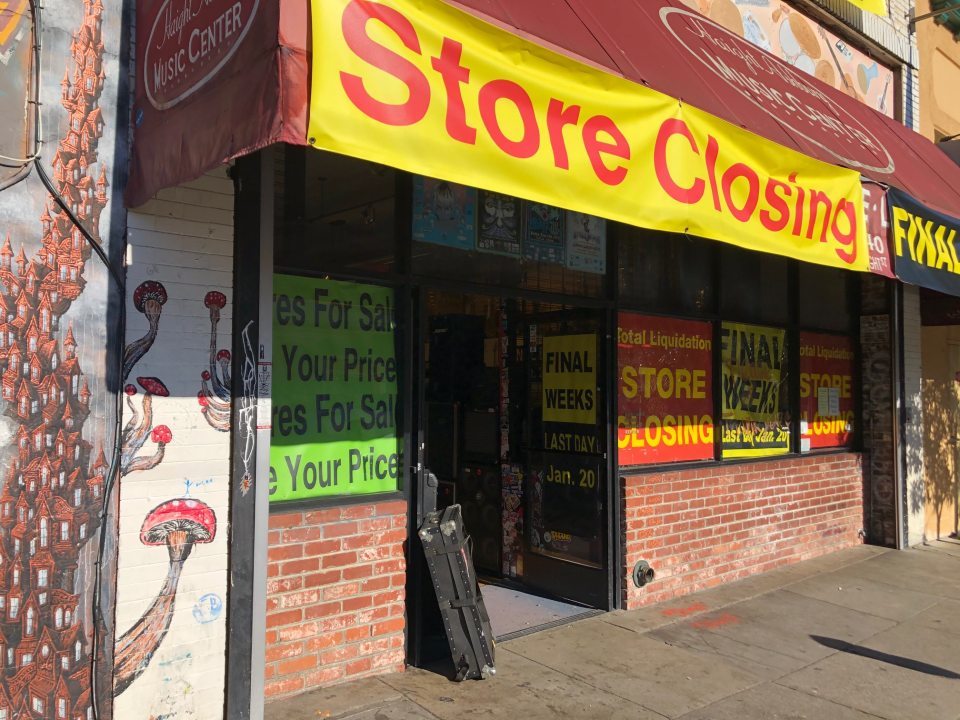 When the music center closes, the Haight Ashbury — long a mecca for music culture and a crown jewel of rock-and-roll history — will no longer have a place to purchase guitars, amps, and sound equipment.
Until then, the store is in the final days of a closeout liquidation sale, with apparel, amplifiers, guitars and other string instruments for discounted prices.
And though an employee said "we're down to crumbs" compared to the store's peak inventory, it will remain fully open through January 20.
The store's hours are 11 a.m. - 7 p.m. Monday through Friday, 10 a.m. - 6 p.m. Saturdays, and noon to 6 p.m. Sundays.