Smashed windows are an all-too-common experience for business owners in San Francisco these days.
No one knows that better than Jim Furman, whose Castro beer bar, Willkommen, just had one of its windows destroyed by a vandal for the second time in a year.
"It's part of living in the city, unfortunately," said Furman, who also owns SoMa's Black Hammer Brewing.
But instead of dwelling on the negativity, Furman and his staff decided to respond with a bit of comedy: turning the smashed window into a temporary "art installation." 
A placard placed next to the broken window labels it "Unknown Artist, 'City Angst,' 2020, bullet on glass."
"If you haven't seen our new artwork, it is our most dramatic display yet of the existential struggle of modern urban life," the bar wrote in a Facebook post last week.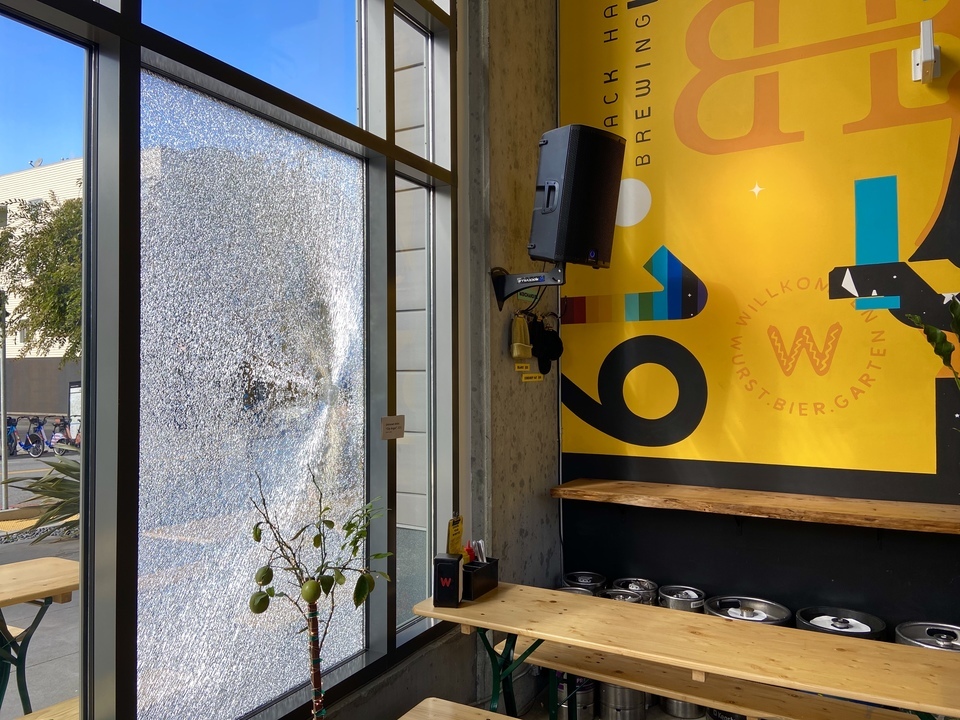 Furman says the window was smashed last Monday evening, February 17. There were no witnesses, so despite the description on the "City Angst" placard, he isn't sure whether the destruction was caused by a bullet, or simply a pointed object. 
Due to a hardware issue, Willkommen's security camera happened to not be recording between 5 p.m. and midnight, so there's no information on a potential suspect.
The vandalized window is located on the Sanchez Street side of the business. Last February, before Willkommen even opened, three of the windows on the bar's Market Street facade were also destroyed by a vandal, alongside those of numerous other Castro businesses.
With the label, "I figured I could make people smile, rather than look at destruction," Furman said. "We might as well handle it with some comedy."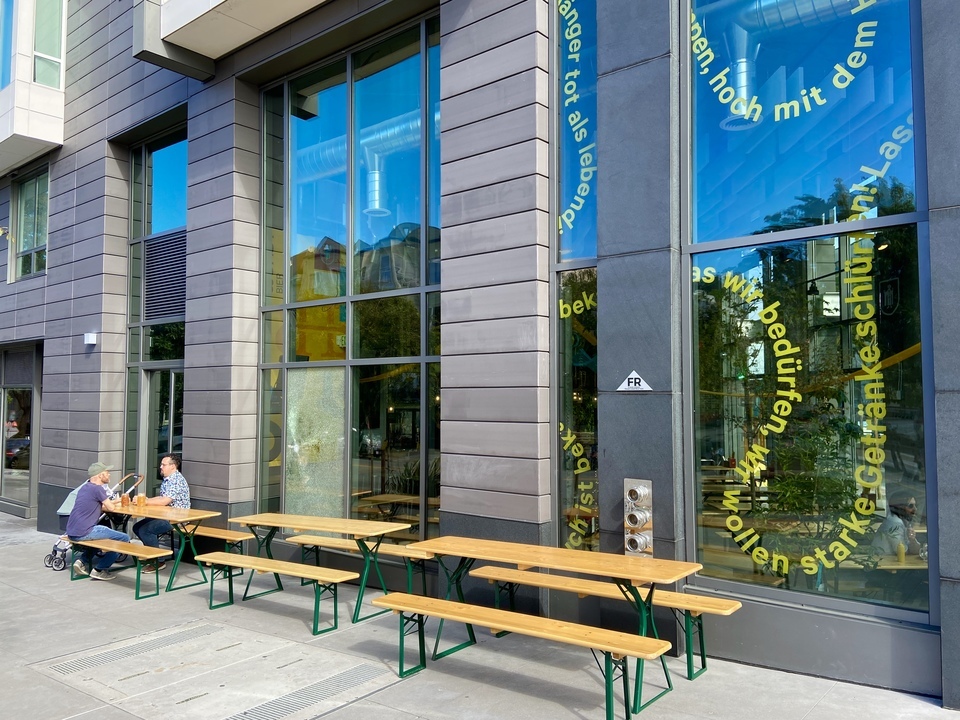 Like many San Francisco business owners, Furman is frustrated by the homelessness and mental illness he sees on the city's streets, which he says has been "inadequately handled by our city."
"Things like this are going to happen, given the current state of affairs and how we treat the mentally ill," he said.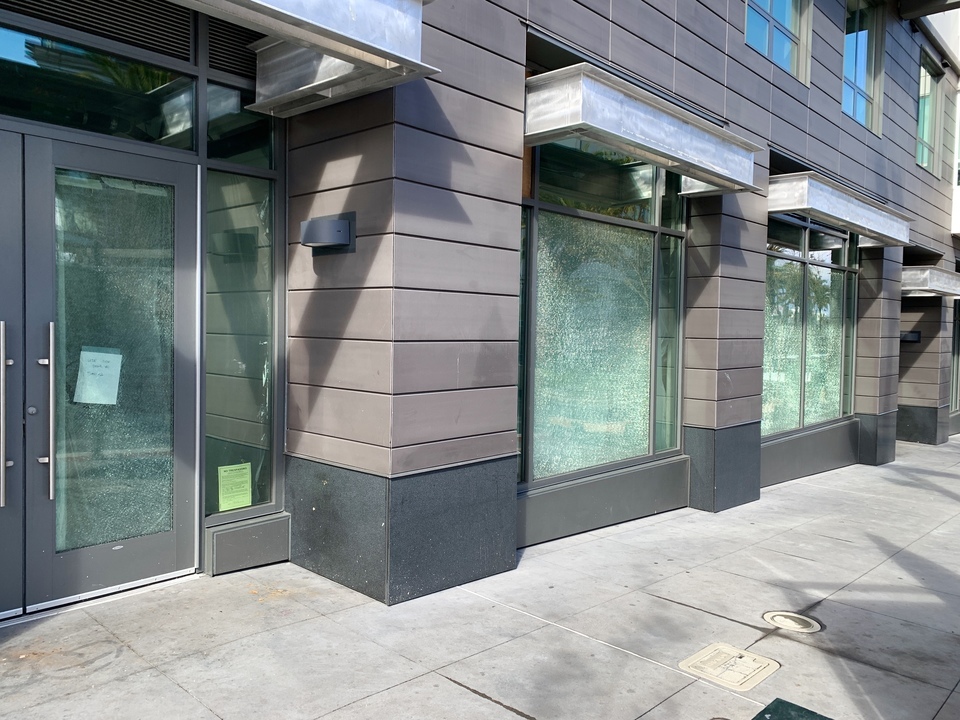 Furman is working with his landlord and his insurance company on a timeline for replacing the window, which comes in a custom size that's harder to obtain.
In the meantime, he's jokingly inviting customers to view the piece while they can. "It will be on display for only a short time," the Facebook post reads. "Sadly, this piece is not for sale."
But while the "installation" can't be purchased, it will still come with a hefty price tag. Based on the previous broken windows, Furman estimates this one will cost $3,000 to $5,000 to replace.
---
See something interesting while you're out and about? Text Hoodline and we'll try to find out what's going on: (415) 200-3233.