It's been 24 years since Bradley Woehl purchased American Cyclery, the landmark bike shop that's stood at the corner of Stanyan and Frederick streets for the past 77 years.
But earlier this winter, Woehl decided it was time for him to start a new chapter. With the shop currently dormant as its building undergoes a seismic retrofit, Woehl has put it up for sale to the right person, who's willing to see it through the next generation.
"It's served me well and provided for my family for a long time, and I really enjoy it," Woehl said. "This thing has been awesome, but I've had the same job for nearly 25 years. It'll be fun to see what else is out there."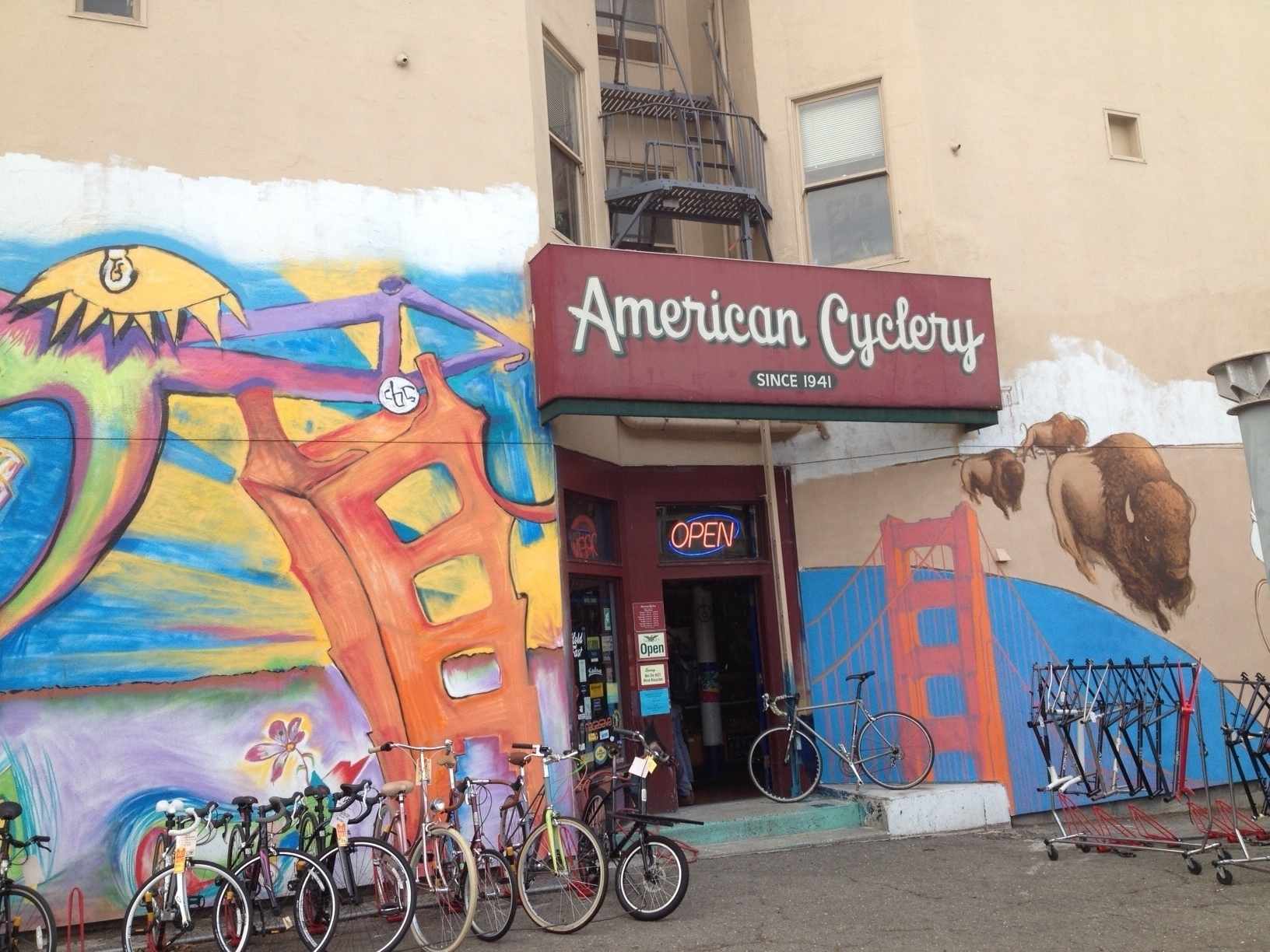 Woehl said that his landlord is committed to the business's long-term health. Given its age, whomever takes over could easily establish it as an SF legacy business. They'll also gain the rights to build a parklet Woehl campaigned and raised funds for back in 2015.
"It's an iconic place," Woehl said. "It was way famous long before I ever had it. Everybody in the cycling community knows it, way beyond just the neighborhood."
Until he finds a new buyer, Woehl will continue to run American Cyclery. It's still on track to reopen its doors early next month, following the retrofit.
If he's unable to find a buyer, he said he may relocate the store's inventory to Pacifica, where he lives, and run a smaller operation there. But he's hoping that someone will carry on at the current location in his stead.
"It's been good to me and my family and I'd love to see it get passed on," he said. "I'd love to see somebody else carry the torch for the next 25 years."