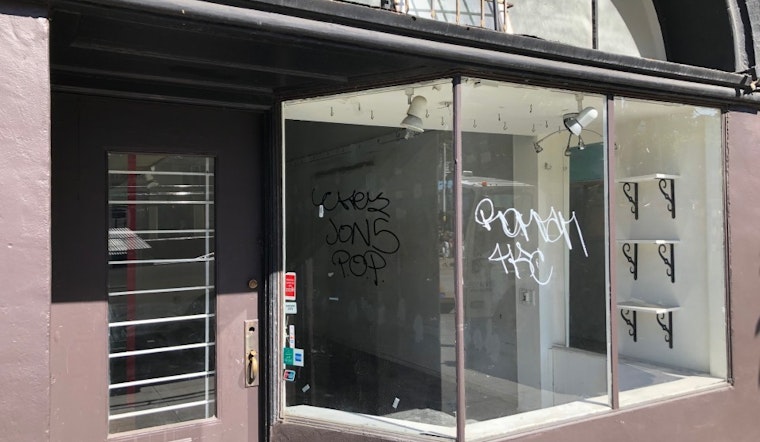 Published on March 04, 2020
The Upper Haight clothing and accessory retailer Stuf last week joined the ranks of Upper Haight clothiers that have been closing their doors permanently.
With little outward notice, the shop closed its doors at the end of February and spent the end of last week removing furniture, fixtures, mannequins and inventory.
Stuf (1612 Haight Street) had for over 10 years been part of a group of low-cost clothing and accessory shops at the eastern end of the 1600 block of Haight Street (at Clayton): X-Generation (now closed), Ideele, and Clobba.
Inventory not sold at last week's closeout sale has moved from Stuf over to sister business Clobba.
Neighboring storefronts Haight Street Shoe Repair and Kids Only have both been closed for nearly five years, making the building that houses all of these storefronts one of the single most blighted in the neighborhood's retail corridor: four of its six storefronts now stand vacant.
Further up Haight Street, Ambiance closed down its Haight Street store after 37 years in business, citing changing shopping habits in the neighborhood.
But there are some bright spots on the neighborhood's clothing retail economy, too: last year saw the arrival of the Indigo Vintage cooperative, Uniq, and Cary Lane (all also on the 1600 block), as well as Trove and, before that, the Dolls Kill flagship.