Tuesday's shelter-in-place order for the Bay Area has carve-outs for numerous essential businesses to remain open, including those related to driving — "gas stations and auto-supply, auto-repair, and related facilities," as the order notes.
But for those who rely on bikes to get around the city, the order created some confusion. 
"We believe that bike shops also serve an essential function for bicycle maintenance and repair, and we are working to obtain clarity from the City that they are classified as such under the order," the San Francisco Bicycle Coalition wrote on Wednesday. 
Yesterday, they received that clarity from Mayor London Breed: 
Clarification for those who have asked: just as auto repair shops are considered essential so people can conduct essential travel, so are bicycle repair shops and mobile bicycle repair companies. Social distancing and consistent cleaning requirements continued to be required.

— London Breed (@LondonBreed) March 19, 2020
John McDonell of Market Street Cycles never completely closed his shop. When he saw the rules about auto-repair shops and related facilities, he thought "'That's us!,'" he said.
Nonetheless, he's grateful for the official clarity. 
"Our bread-and-butter customer base uses their bike as their form of transportation," McDonell said. "And social distance is built into cycling."
For shops that choose to remain open, Breed reiterated that social distancing and consistent cleaning are still required in order to slow the spread of COVID-19, keeping both workers and customers safe. 
"Handwashing is not a new thing for us," McDonell said, explaining that Market Street Cycles' staff frequently handle a variety of different solvents. That also means that they wear disposable gloves and can't touch their faces while in the shop – something that comes in handy now.
"We find it pretty easy to keep the distance in the shop [as well]," he noted, adding that he's stocked up on hand sanitizer. 
The bigger challenge is ensuring customers socially distance from each other. McDonell said he wishes that customers would take the current situation more seriously.
"It's a struggle with some people," he said. "Not everyone is paying attention to the protocols."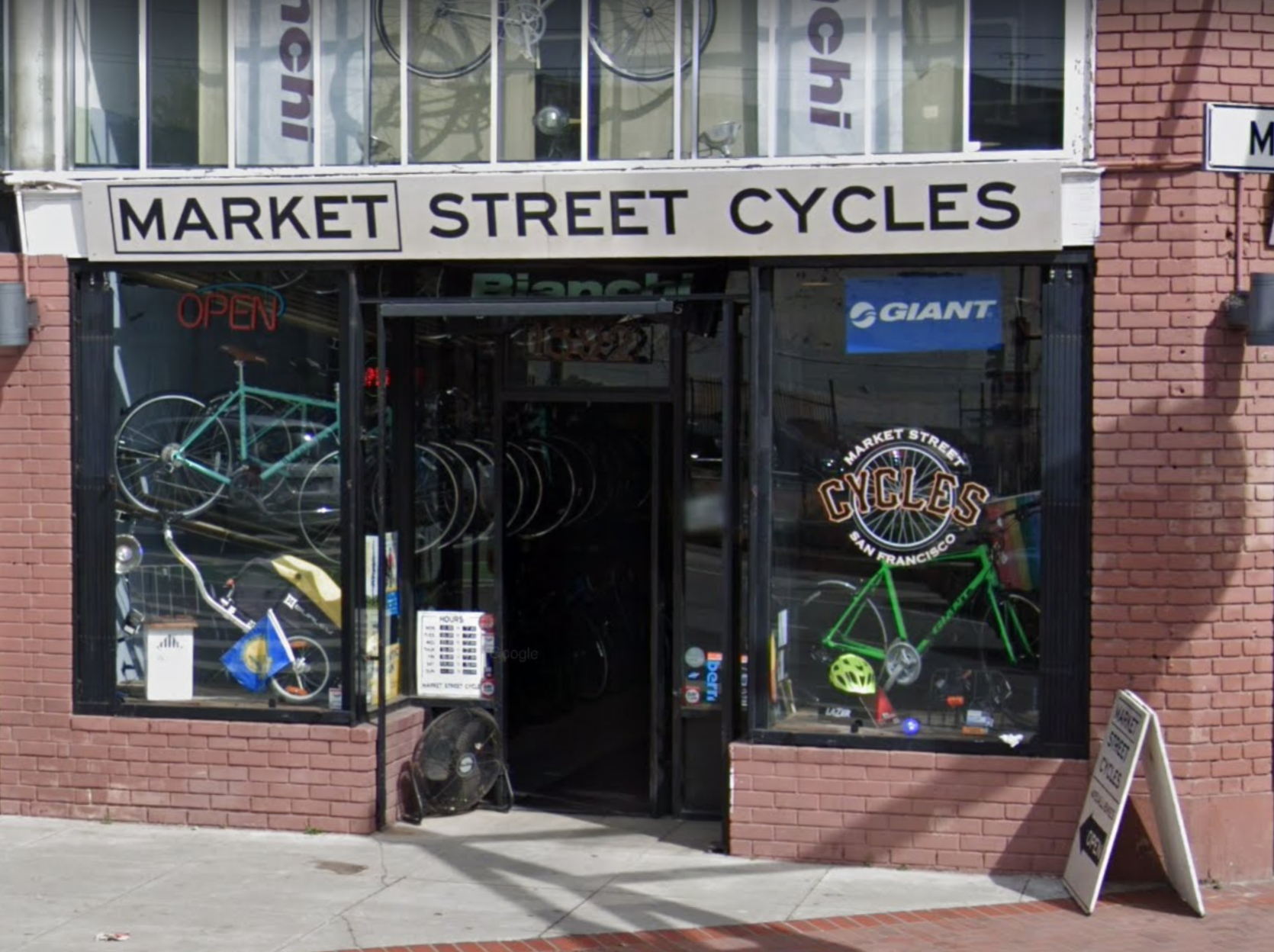 Not every San Francisco bike shop will remain open amidst the shelter-in-place, but a few have committed themselves to the effort, with special precautions in place. 
The Haight's Wiggle Bicycles is asking customers to call in advance to schedule drop-offs and pickups, to keep foot traffic low. And while Bernal Heights' The New Wheel has shuttered its storefront, it's doing mobile pickup and delivery of bikes from customers' homes.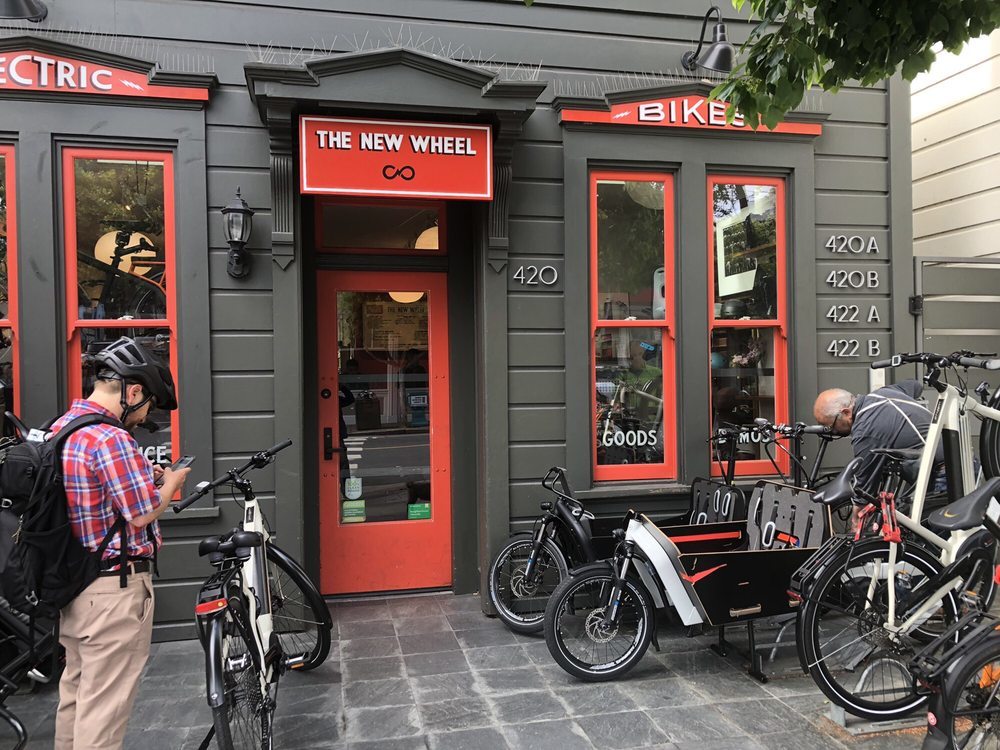 These efforts will be especially important for delivery workers, who are busier than ever ferrying food and other essentials on their bikes, as District 3 Supervisor Aaron Peskin pointed out on Twitter.
The SF Bicycle Coalition is happy, too.
"We strongly support this determination, which will ensure thousands of San Franciscans who rely on bicycling as their primary mode of transportation can make necessary trips and continue to access repair/maintenance services," the group said in a statement.