With a recent extension to May 3, San Francisco's shelter-in-place order for the COVID-19 virus continues to take a toll on upcoming city events and public gatherings.
To ensure public safety, many events have been called off or postponed — including some that go beyond the current end date. Here's the latest roundup of upcoming events that have been affected, along with info on possible rescheduling.
'The Book of Mormon' (March 31-April 26) and 'Hamilton' (April 1-May 31): Cancelled
Broadway fans are out of luck: all remaining performances of "Hamilton" at the Orpheum Theatre have been cancelled, alongside a planned run of "The Book of Mormon" set to play at the Golden Gate Theatre later this month. "Hamilton," which drew a number of out-of-town visitors, had been running at the Orpheum since February 2019.
Pre-sold BroadwaySF tickets for both shows will be automatically refunded to the original form of payment. Those who purchased their tickets from Goldstar, TodayTix or any other non-BroadwaySF source should contact the relevant company for their refund.
Burning Man Ticket Sales (April 1-8): Postponed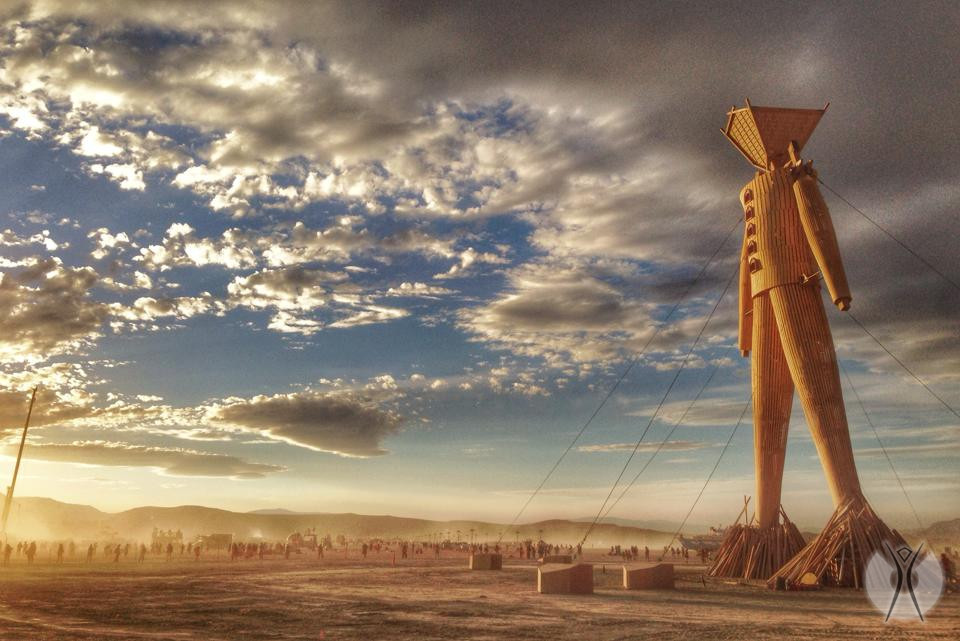 The annual Burning Man festival was expected to draw 80,000 attendees — many of them San Franciscans — to the Nevada desert in August. Tickets normally go on sale each April, but this year, sales have been postponed as organizers wait to see what the impact of the virus will be. 
New dates for registration and ticket sales have not been announced. For those with pre-sale tickets, organizers noted they are exploring possible options for offering refunds if the 2020 event is cancelled.
San Francisco International Film Festival (April 8-21): Cancelled
This would have been the 63rd year for the "longest-running film festival in the Americas," which was set to showcase 154 films from 45 countries in various venues across San Francisco and Oakland. Instead, it's been cancelled.
Despite the cancellation, SFFILM went ahead and announced what would have been the official festival line-up. Director of Programming Rachel Rosen said the organization would continue to look for ways to "champion" the films and filmmakers as the crisis wears on.
Art Market San Francisco (April 23-26): Postponed
Set to celebrate its 10th year in 2020, this modern and contemporary art fair at the Fort Mason Center has been postponed to August 13-16.Last year, it welcomed over 28,000 visitors to view and purchase work from 85 galleries located around the globe.
SF Dogfest (April 25): Cancelled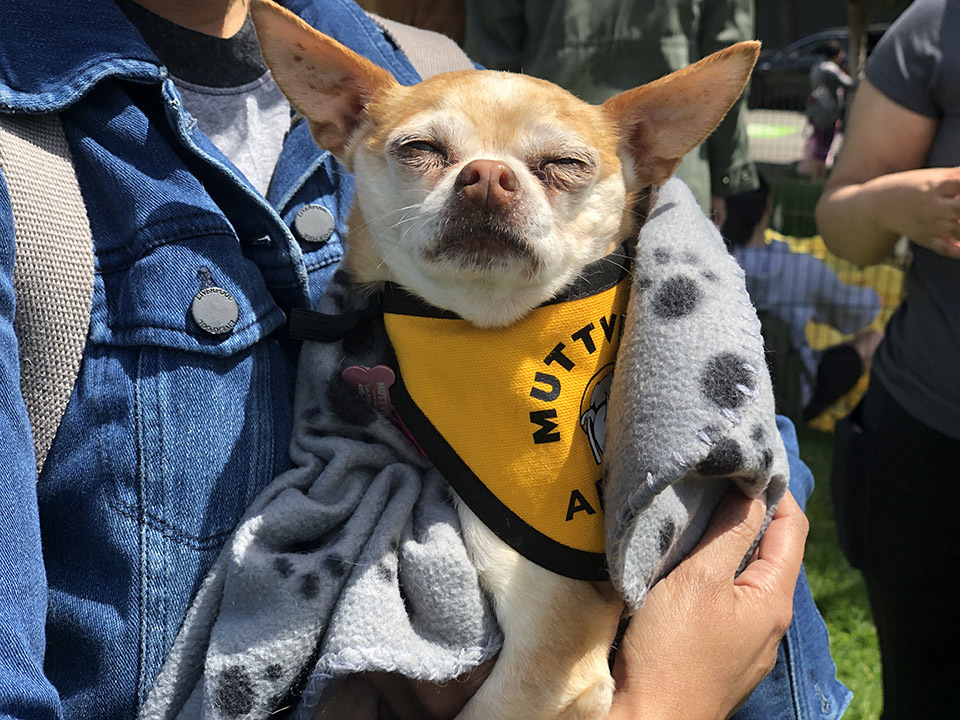 An annual event held to benefit McKinley Elementary School, this dog-centric community fundraiser takes place at Duboce Park. Guest judges, including Mayor London Breed and Officer Edith of SF Animal Care & Control, preside over a dog show with categories like Best Costume, Best Tail and Best Mutt. In 2018, the event raised over $112,000 for the school.
In lieu of the live event, McKinley supporters can sign up to be notified about an online silent auction that will take place in mid-April.
Cinco de Mayo (May 2): Cancelled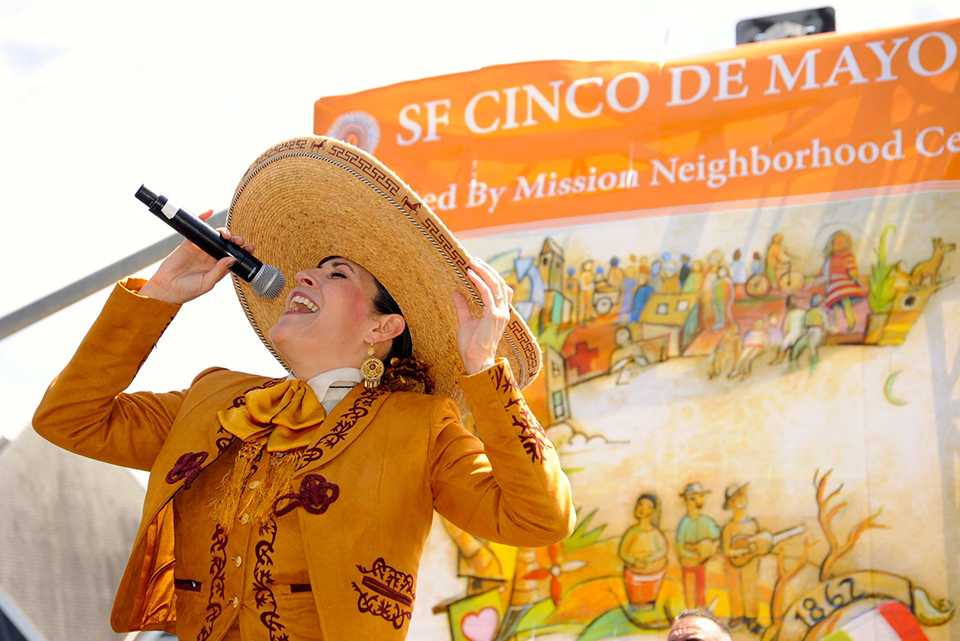 Cinco de Mayo (the 5th of May) commemorates the Mexican Army's victory over the French Empire in 1862. Each year, it's honored with a family-friendly outdoor festival in the Mission District, celebrating Mexican and Latino culture with live music, dance, vendors and kids' activities. While it won't be rescheduled, organizers say they hope to return in 2021.
Spring Open Studios, Mission District (May 2-3): Cancelled
Over 100 Mission District galleries, studios and artists were set to open their studios to the public over the first weekend of May, but the event has since been cancelled. Alley Cat Gallery, Red Brick Studio and 1890 Bryant Street Studios were among the studios represented. Organizers said they were weighing rescheduling the event to early summer 2020.
Bike to Work Day (May 14): Postponed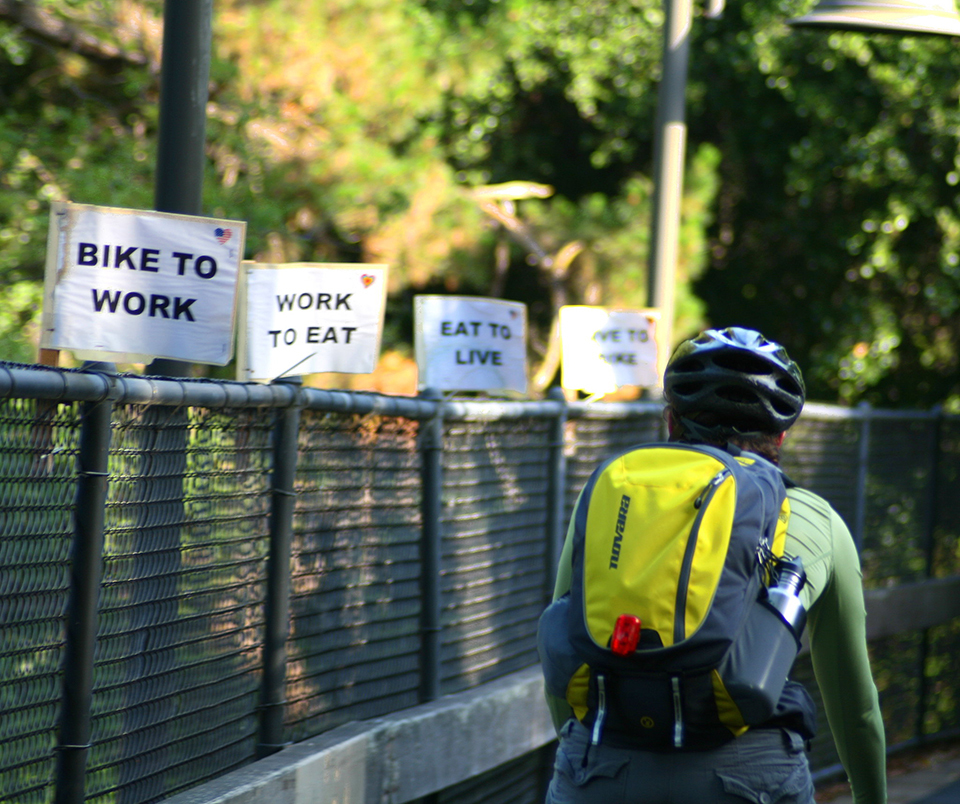 Originally scheduled for May 14, Bike to Work Day has been moved to September 24, 2020. Designed as a "celebration of bicycles as a fun and healthy way to get to work, as well as an opportunity for those who don't usually bike commute to try it out," the event features refreshments, giveaways, biking information and motivational cheerleaders.
Observed around the country on different days of the year, Bike to Work Day normally takes place on the same day in May (which is Bike Month) in all nine Bay Area counties. Organizers said they were looking at possible replacement activities for cyclists during May.
Frameline 44 [SF International LGBTQ+ Film Festival] (June 18-28): Postponed
Frameline 44, the "world's longest-running, largest, and most widely recognized LGBTQ+ film festival," announced its postponement this week, with the goal of returning in fall 2020.
"While Pride Month remains the spiritual home of the festival," executive director James Woolley said in a statement, "we look forward to bringing the community together at a later date, to connect with the most vibrant and diverse LGBTQ+ storytellers in film."
In the wake of the huge disruption to its income, Frameline has launched its 2020 Fund, with the goal of raising $250,000 so it can continue to pay staff and provide programming. Memberships also provide support and year-round benefits.