When you think of essential workers, you might think of doctors, nurses, grocery-store employees and first responders. But another group of at-risk workers is also on the frontlines of the COVID-19 crisis: garbage collectors and recycling sorters. 
Prior to the crisis, garbage collection was already considered one of the most dangerous jobs in America. While Recology doesn't deal with the medical waste resulting from the surge in hospitalizations, its employees still face the risk of potential COVID-19 exposure as they collect and sort San Francisco's garbage, recycling and compost.
But despite that risk, Recology spokesperson Robert Reed said employees are still "showing up in force."
Us garbagemen are gonna keep collecting the garbage, doctors and nurses are gonna keep doctoring and nurse-ering. It's gonna be ok, we're gonna make it be ok. I love my city. I love my country. I love my planet Earth. Be good to each other and we'll get through this. 💕

— Jester D is for Distance (@JustMeTurtle) March 14, 2020
Reed cites the Loma Prieta earthquake and the 2018 Camp Fire as two major influences on how Recology navigates disasters.
"We've learned a lot from those experiences and […] we are able to then utilize those insights to get the job done," he said.
While parts of Los Angeles have had to shut down their composting programs and dump recyclables in the landfill because of a lack of personal protective equipment (PPE), Recology said it recognized the risks and ordered supplies early on.
Employees are supplied with N95 masks, sanitizer, gloves and wipes, and 30 additional hand-washing stations have been installed in offices, break rooms and other work areas. Staggered start times and spacing for recycling workers help minimize person-to-person contact.
The efforts have not gone unnoticed by customers. Reed said collectors have gotten thank you notes and shout-outs from customers on their routes.
While Reed said the recognition is definitely appreciated, he notes that there are even easier actions locals can take to help garbage collectors. Rolling bins out the night before scheduled pick-up is especially helpful, because staggered shifts are leading to earlier-than-usual collection times.
Breaking down items well enough to ensure that can lids are closed helps keeps workers safe from their contents. And as Reed notes, "sorting is safety": by not sending trash to recycling, locals can reduce recycling sorters' exposure to potentially contaminated items.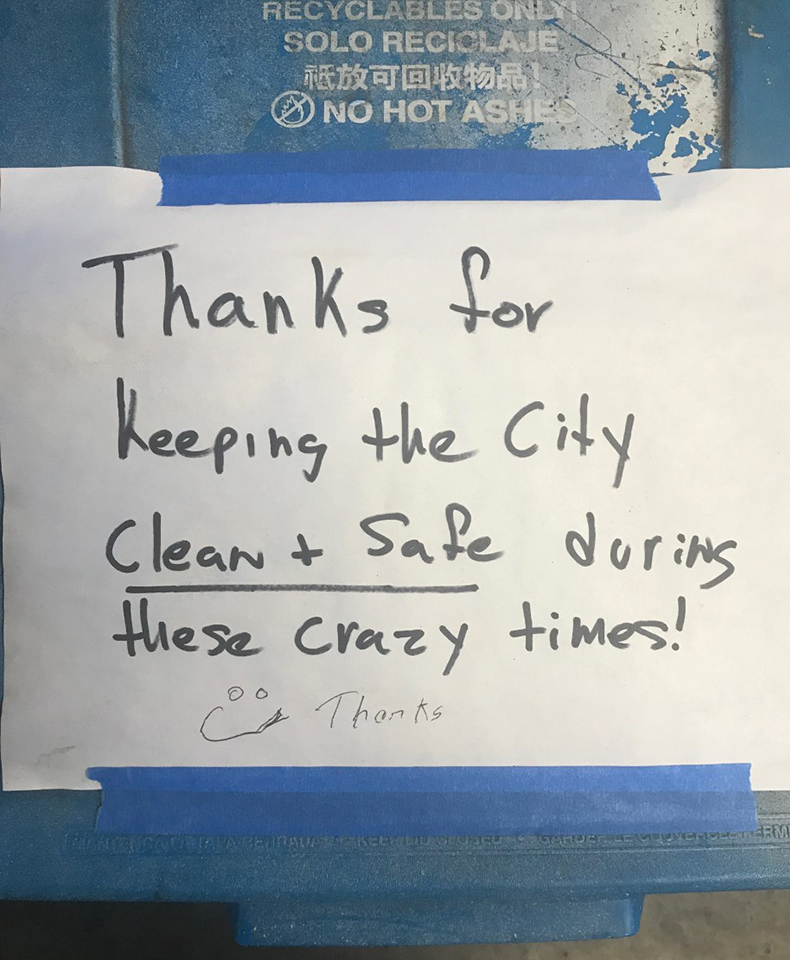 The shelter-in-place orders do have some upside, Reed said — with people eating more meals at home, people have more opportunities to compost their food scraps, which will help fertilize crops around the state in the months to come.
The compost also fights climate change: five counties in Northern California have vineyards that use it to grow cover crops, which pull carbon out of the atmosphere.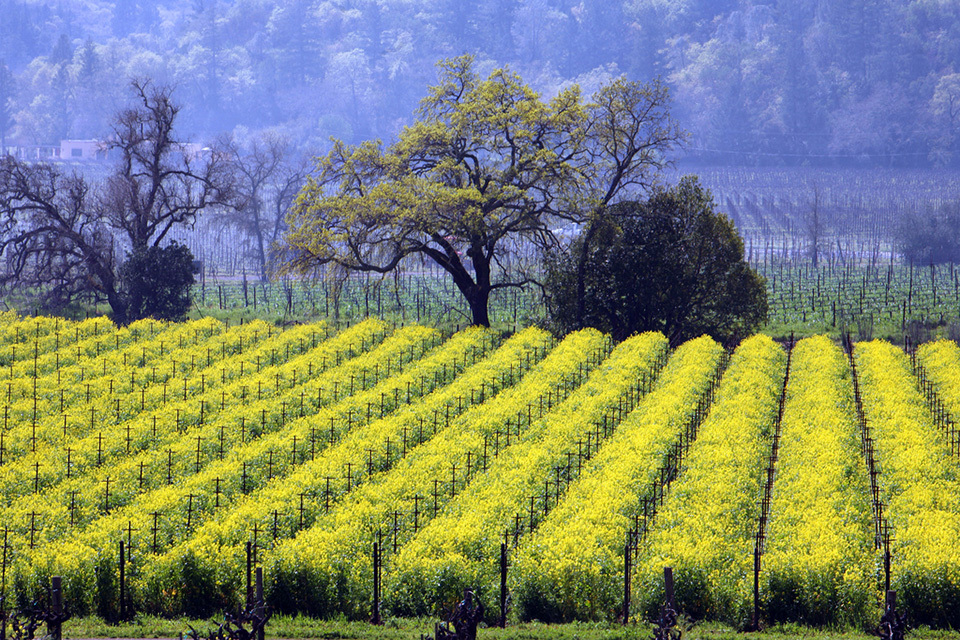 One common question from customers is what they should do with their trash if they think they have COVID-19, but aren't ill enough to require hospitalization.
Reed says that all used PPE, such as masks and gloves, should always go in the black bin — don't try to recycle it.
"Sorting is safety," he emphasized. "It's safer for the collectors [and] for the recycling sorters. It's safer for everyone."