After 18 years in the Castro, pet store Best in Show has announced it will close. 
In an email to customers, owners Richard Shiu and George Freeman announced that they will be retiring. 
"[G]iven the circumstances of the past few months, the climate of brick-and-mortar retail, and our desire to move on and do other things, we feel this is the right time," they write. "All good things must come to an end."
The statement did not include an exact closing date. Hoodline reached out to Shiu and Freeman for comment, but did not receive a response.
A current listing advertises the approximately 1,000-square-foot for a monthly rent of $9,833 business for sale at $118,000. Property owner Helen McClure tells Hoodline the monthly rent is $4,800.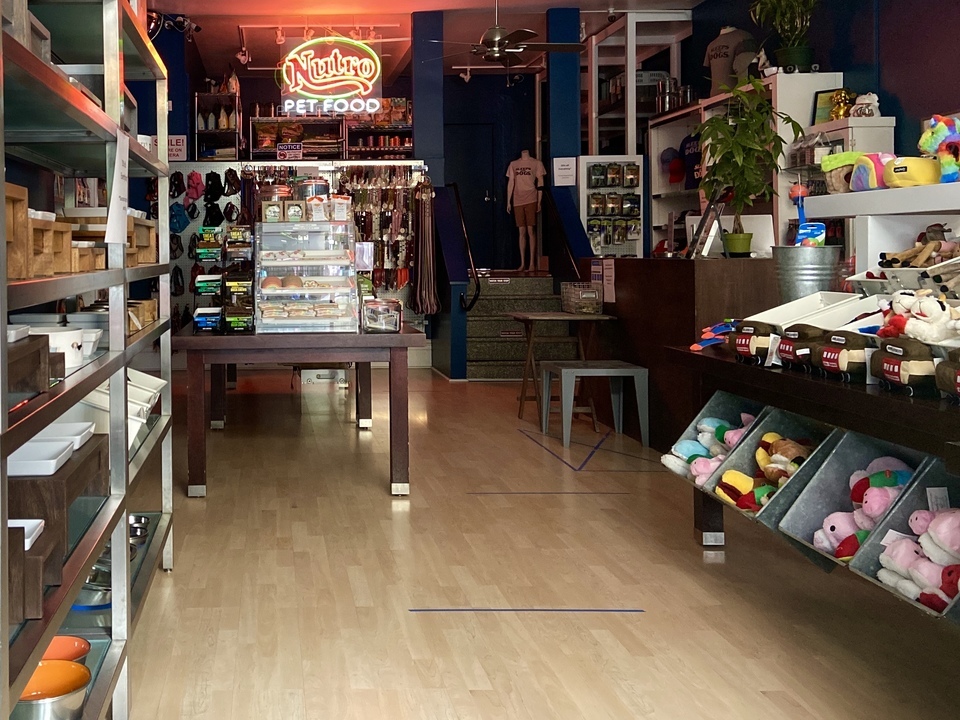 Opened in 2002, Best in Show was one of the first boutique pet stores in San Francisco.
In addition to selling food and toys from high-end manufacturers, the store had its own line, Barkology, offering dog toys, T-shirts and hats.
In 2016, the shop received some local attention for its papier-mâché Donald Trump window display, featuring the then-candidate selling dog-waste bags. The hot-pink 'Dumps on Trump' bags featured little pictures of Trump's face.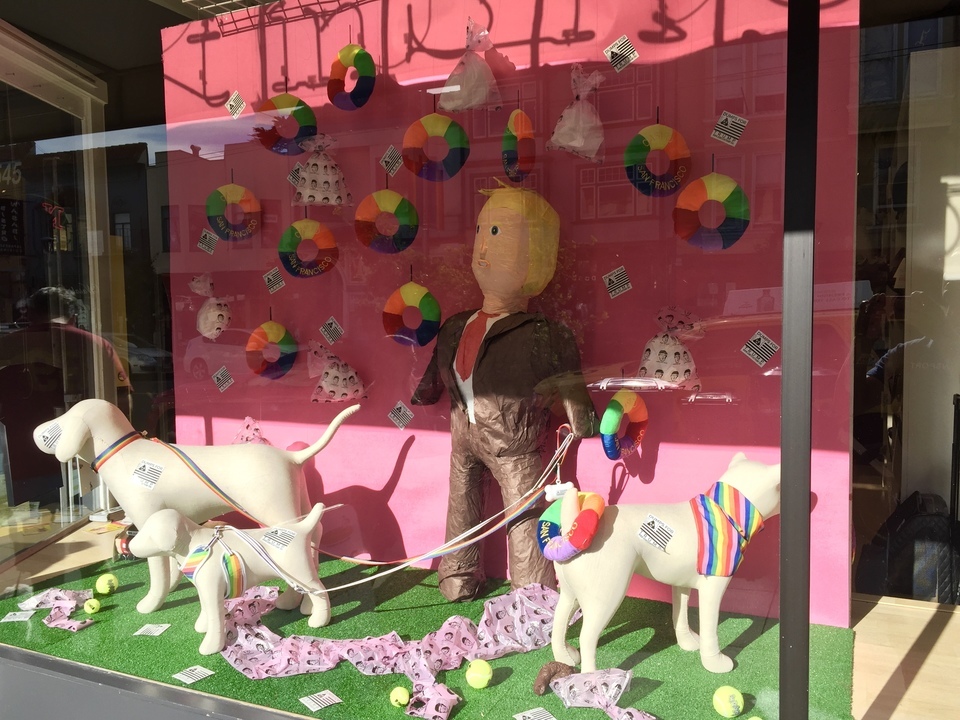 With Best in Show's closure, the 500 block of Castro Street will soon have five vacant storefronts — one of which was also formerly a dog-centric boutique. Dogo Love (538 Castro) shuttered in 2018.
Last year, clothing store Clobba (587 Castro) closed after 22 years, as did fledgling Mexican restaurant Papi Rico (544 Castro) closed its doors after less than two years in business.
Meanwhile, the former Under One Roof (541 Castro) has been vacant since 2013, with its space sporadically used for pop-ups.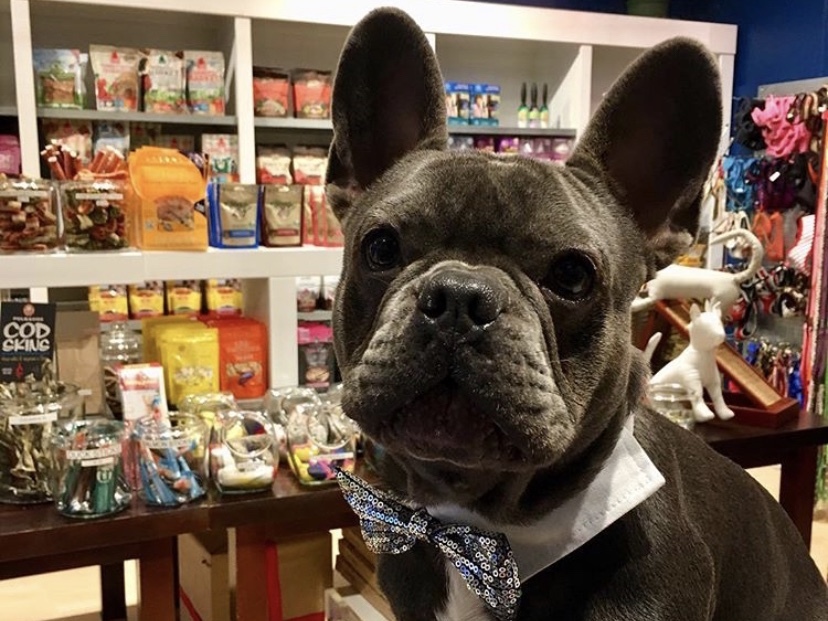 For those looking to stop in and say goodbye, Best in Show will be open this Thursday through Sunday from 1 - 6 p.m. The store is currently offering 20% off its entire stock, excluding food and treats.
"We'd like to thank you very much for supporting us and allowing us to be a part of the Castro community," Shiu and Freeman wrote in their statement. "Thanks again for the memories!"
Update, 6:00pm: After publishing, property owner Helen McClure contacted Hoodline to provide more details on the sale of the business and the current monthly rent.
"I was born and raised in the Castro, thus I am more than just a property owner,' said McClure. "I want to maintain a vibrant and diverse Castro and do so by offering reasonable rent to small business owners."