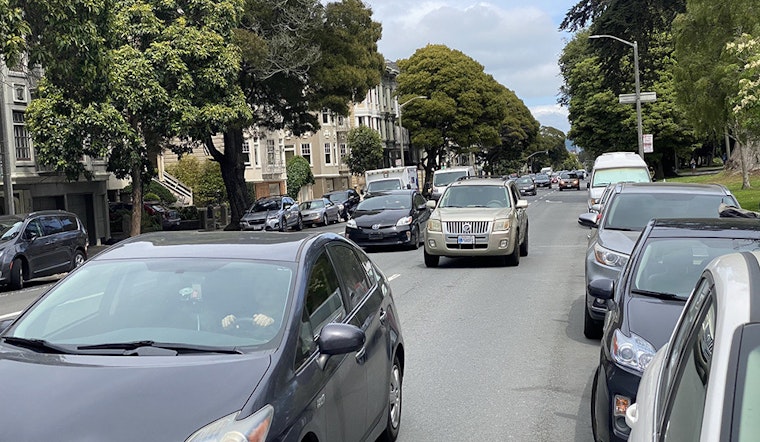 Published on May 19, 2020
With sheltered San Franciscans eager to cycle, walk and run outdoors, the shared bikeway on the Panhandle has gotten crowded of late.
Now, after pressure from District 5 Supervisor Dean Preston, the San Francisco Municipal Transportation Agency (SFMTA) has proposed a new parking-protected bikeway to run alongside the Panhandle path.
Construction will start next month on the bikeway, which will occupy seven blocks of Fell Street (between Baker and Shrader). No information on a potential completion date was available.
According to Supervisor Preston's legislative aide, Preston Kilgore, the project will be "a temporary emergency response to COVID-19," allowing westbound cyclists to fully bypass the interior of the Panhandle. It will ultimately deposit them near the entrance to Golden Gate Park's JFK Drive, which is also car-free during the shelter-in-place.
Kilgore says that that the Panhandle path will still be open to cyclists heading west. "However, we expect there to be less bicycle traffic as a result of the protected bike lane on Fell," he said.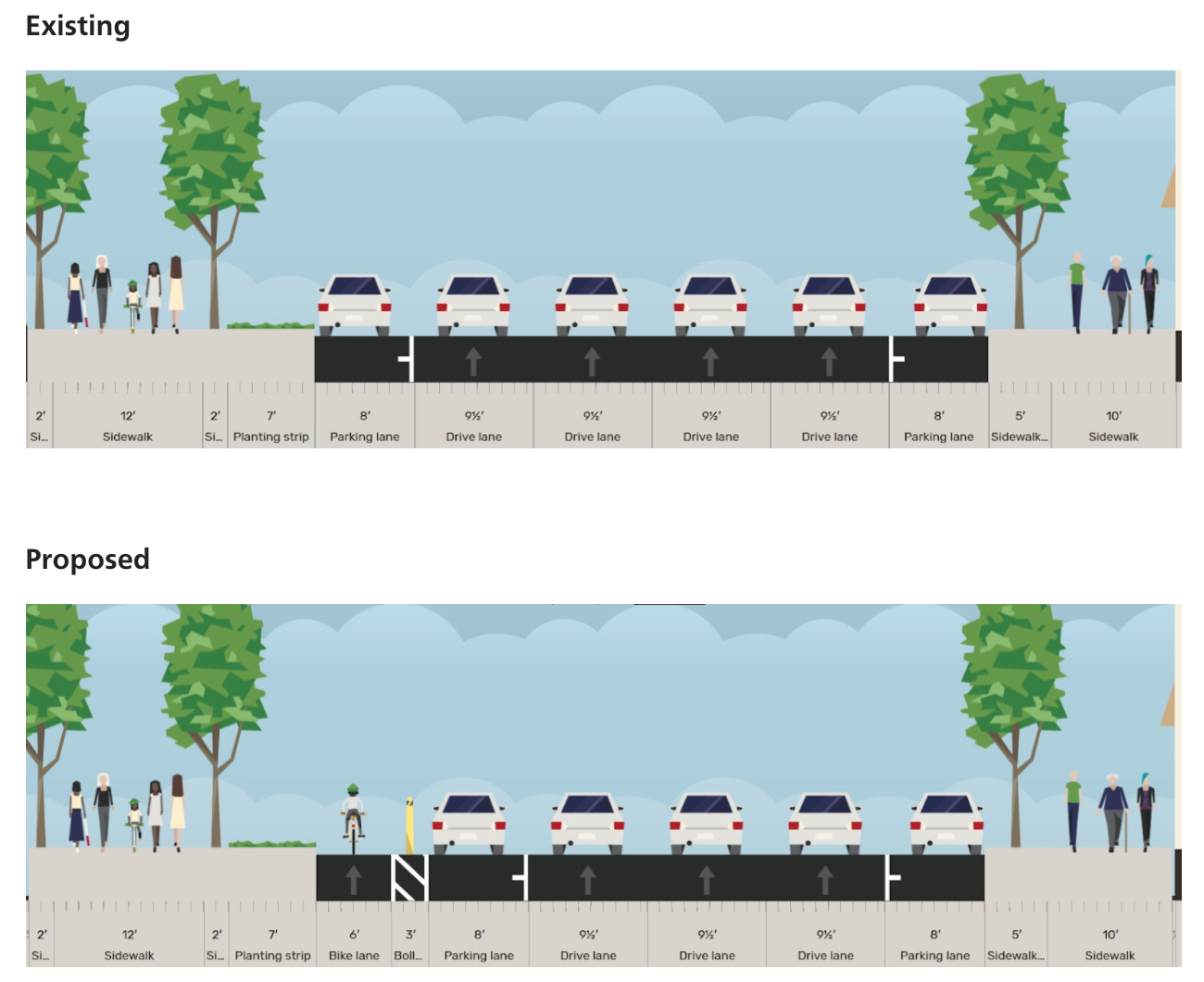 According to the SFMTA's website, the southernmost of Fell Street's four travel lanes — bordering the Panhandle — will be given over to the curb-adjacent bikeway. The bikeway will be designated with paint and protected with collapsible bollards. 
Fell, a one-way street, has both northern and southern parking lanes. The southern lane will be moved away from the curb, with approximately 12 of the 136 parking spaces on that side removed. The spaces are needed to create turning lanes and visibility zones. 
"We have an opportunity to try some innovative projects during this time of low car traffic on our streets, and we are pleased to partner with SFMTA to make a protected bike lane on Fell a reality," Preston said in a statement.
With the bike lane pitched as an emergency measure, it's unclear whether it would be removed once the pandemic ends — or if construction would even begin if the shelter-in-place order expires on May 31, as currently planned. 
Kilgore declined to comment on the lane's potential permanency, or the conditions under which it would be removed once in place.
But if constructed, it's likely that the new bike would have long-term support from pedestrian and cyclist advocacy organizations, who hailed the move after it was announced. 
"Now's the time to move ahead with pilot projects that are quick and affordable solutions to create safe space for social distancing, and to also move our city closer to Vision Zero," Walk SF executive director Jodie Medeiros said in a statement.
Update, 5/22, 12:50 p.m.: Kilgore reached out with further clarification on the timeline for the bike lane, given its unique nature as an "emergency response" to the pandemic.
While the shelter-in-place order is currently set to expire before the bike lane's construction begins, "we suspect the shelter-in-place order to be continued into June," he said. "Therefore, there will still be a need to provide relief to crowding and support social distancing on the Panhandle path."
If shelter-in-place lasts long enough for the bike lane to be built, its future once the order begins to lift will be decided at a community meeting with neighbors, either online or in person. The SFMTA also plans to collect data on the bike lane, including its effect on traffic patterns, for discussion at the meeting.