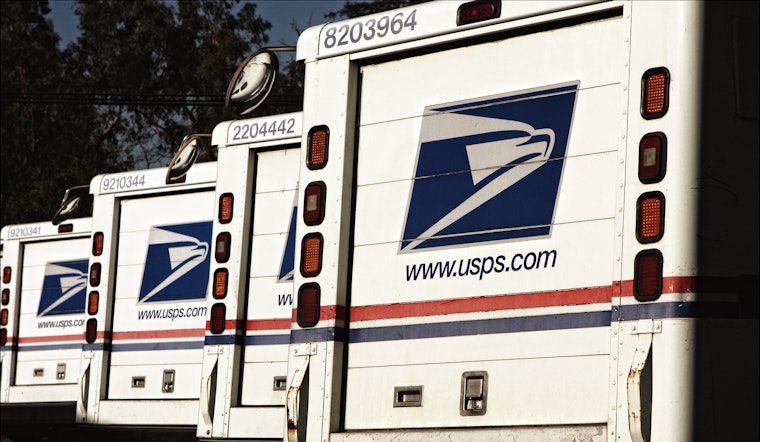 Published on June 18, 2020
The U.S. Post Office at Fox Plaza in Civic Center is not closing — despite a confusing letter recently sent to customers with P.O. boxes at that location.
Dated June 8, the letter says that it's "seeking community input" for officially decommissioning the Civic Center Post Office in the 94102 zip code, without stating the address of the office in question.
Since the Fox Plaza post office is located in the 94102 zip code, tipsters reached out in alarm about potentially losing the sole post office serving Mid-Market, Civic Center and Hayes Valley. 
But the letter is actually about the post office at 101 Hyde St., which closed in December 2015 after losing its lease. (It's eventually set to become an affordable housing development, but will serve as a food hall for culinary incubator La Cocina in the meantime.)
Even though it's been closed for five years, the post office needs to be formally decommissioned — an official process involving community meetings, including one with people whose P.O. boxes had to be moved from 101 Hyde to Fox Plaza. 
Though the move was controversial at the time, the meeting somehow never happened. So the Post Office has to hold it now. 
"Current Fox Plaza P.O. Box holders were left a notice in their boxes to fill out a survey of their previous use of the 101 Hyde St. location, in addition to asking them if they wanted to participate in a virtual community meeting via phone," explained USPS corporate communications representative Augie Ruiz.
"Unfortunately, we caused a lot of confusion to trying to rectify what should have been done when 101 Hyde was closed."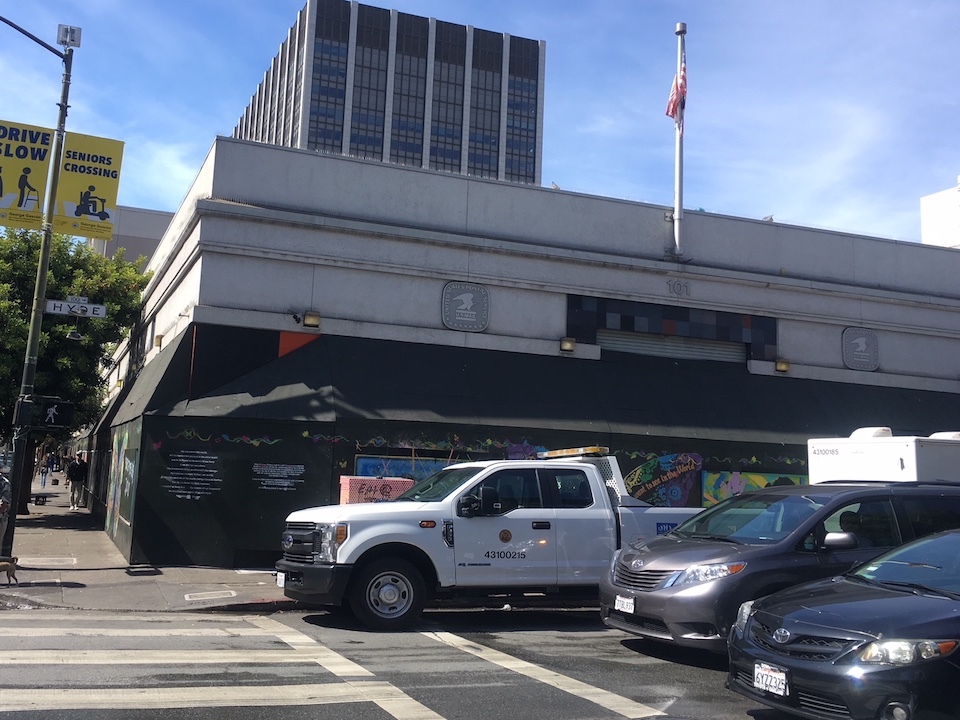 The misunderstanding was probably exacerbated by the USPS' ongoing financial crisis. Already struggling under more than $143 billion in debt at the start of the year, the agency expects a loss of more than $13 billion this year, due to reduced mail volume from the COVID-19 pandemic. 
But there are no plans to close the Fox Plaza location, Ruiz said. The USPS is also considering potential new locations to replace the post office that was formerly in the Union Square Macy's basement.
For anyone who does want to discuss the long-ago closure at 101 Hyde, the virtual meeting is at 5:05 p.m. tonight, June 18. Call in at (678) 317-3330, and use conference code 1619757204.
---
Thanks to tipster Ben Z. See something interesting while you're out and about? Text Hoodline and we'll try to find out what's going on: (415) 200-3233.