Here's our roundup of the latest in Oakland food news: Jack London Square gets a new seafood restaurant, a brewery departs the neighborhood and a local farmers market returns with a new operator and new safety guidelines.
Opening
Jack London Square
Seabreeze on the Dock (31 Webster St.)
Hoodline veteran tipster Al M. alerts us that the former Il Pescatore Italian restaurant will become Seabreeze on the Dock. As we previously reported, Il Pescatore shuttered its waterfront space in 2017.
The new owners say they hope to be done with construction by the end of July, according to a Facebook post, but notes that due to COVID-19, things remain "uncertain and unpredictable."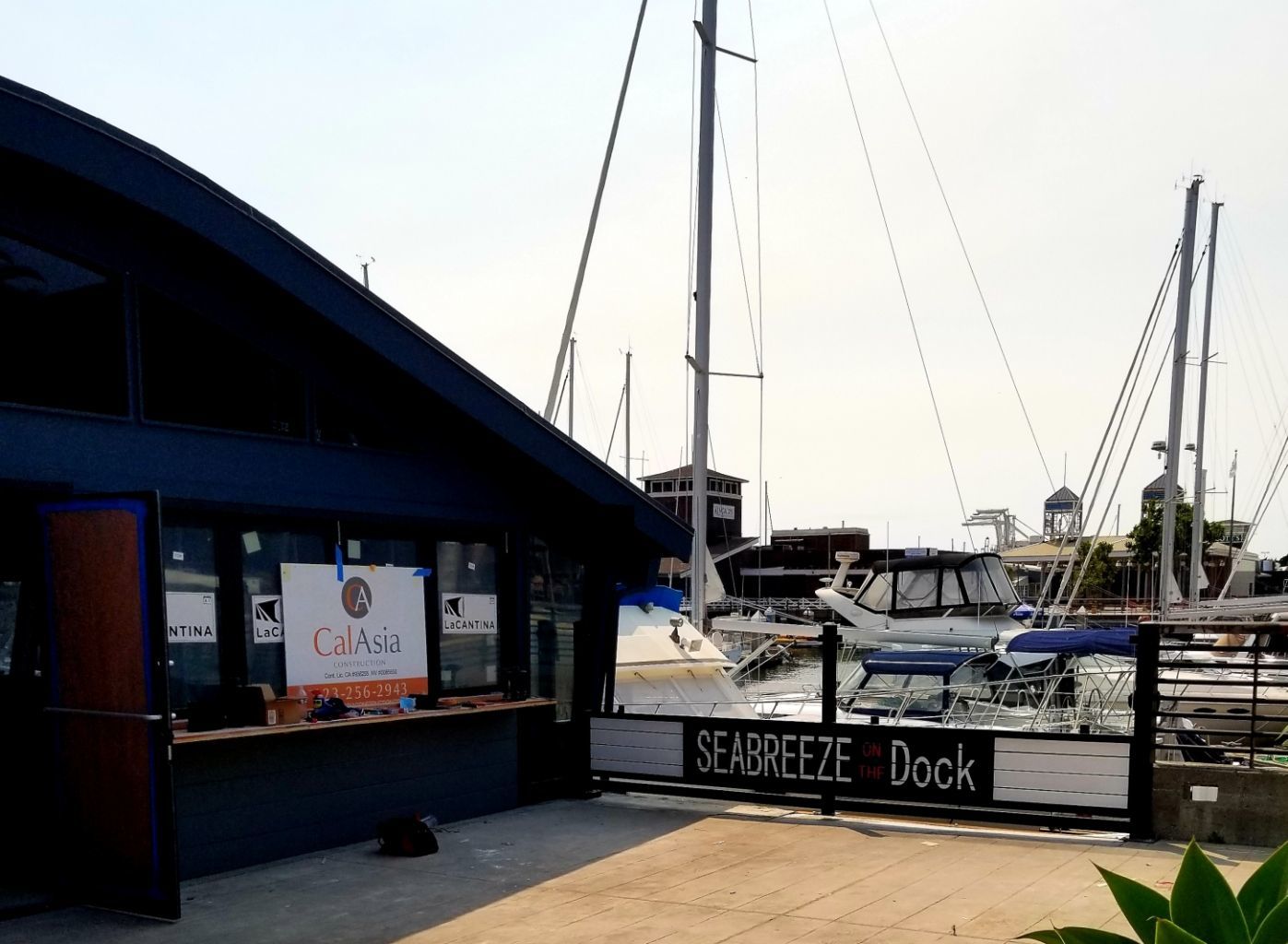 Seabreeze on the Dock will offer a view of the Jack London Square Marina from its standalone building, and diners can expect a selection of seafood dishes on the menu.
Closed
Jack London Square
Independent Brewing Co. (444 Harrison St.)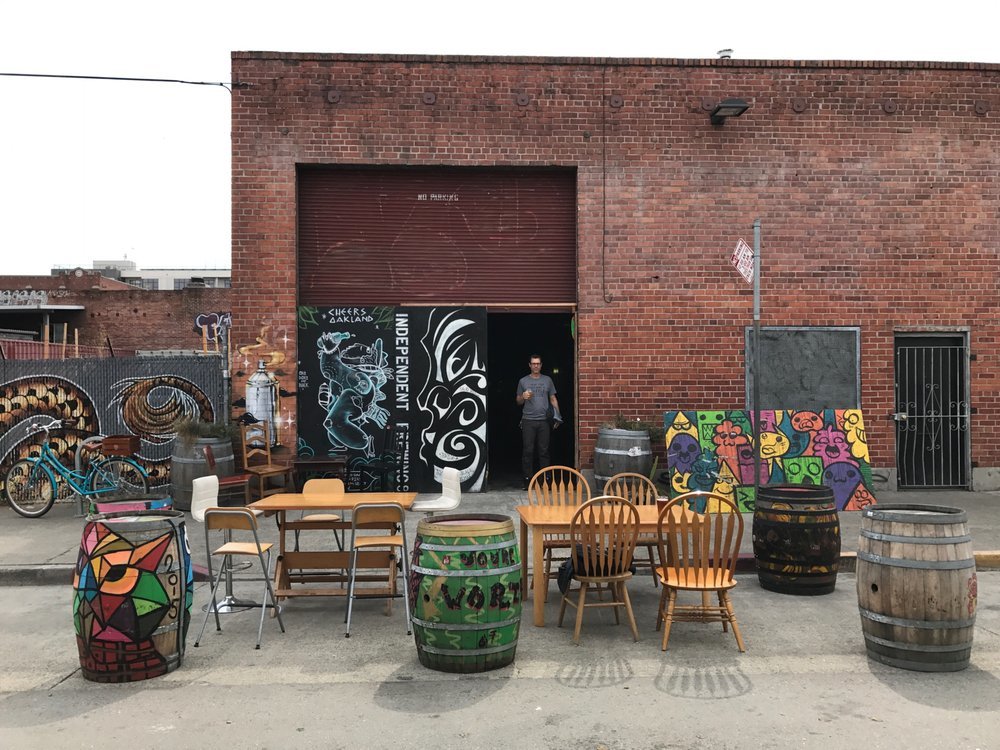 After seven years in the neighborhood, Independent Brewing Co. is no more. "On the seventh anniversary of our founding, with much-mixed emotion, we are announcing the permanent closure of Independent Brewing Company at 444 Harrison Street," brewery representatives wrote on Facebook earlier this month, citing "the challenges of COVID-19 and an inability to find common ground on continuing our lease."
For now, Independent Brewing owner Stephen McDaniel will be "evaluating our future as a company." The brewery had already closed at the beginning of shelter-in-place, but back then the closure was thought to be a temporary one.
In the goodbye post, McDaniel also looked back to art shows and music performances he hosted over the years. "We have made many friends and faced countless challenges," he wrote.
Update
Jack London Square
Jack London Square Farmers Market (Webster St. & Embarcadero West)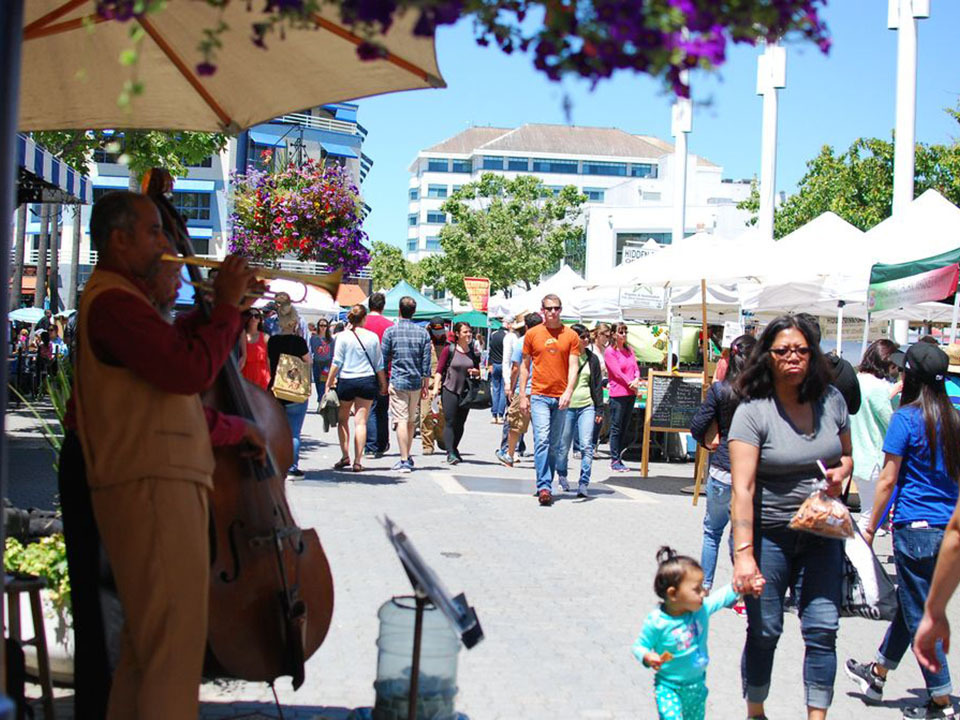 The Jack London Square farmers market returned to the neighborhood earlier this month and will now operate every Sunday from 9 a.m. to 2 p.m., with health safety guidelines in place.
No sampling is allowed, visitors can expect signs alerting everyone to follow the guidelines, and customers are asked to stay at least six feet apart.
As we reported in February, the market was is in limbo as it was seeking a new operator. Founded in 1989, it will now be managed by the Pacific Coast Farmers Market Association (PCFMA). PCFMA is also the initial founder of the market. 
The market was previously run by the Center for Urban Education About Sustainable Agriculture (CUESA), which is also behind the tri-weekly Ferry Building Farmers Market in San Francisco, before its closure at the beginning of the year.
"PCFMA is excited to return as the operator of the Jack London Square Farmers Market," said director of direct marketing Ben Palazzolo in a statement.
"This long-standing market is a mainstay of Oakland and we look forward to contributing to its legacy within the community," he said, adding that the vision for the Jack London Square Farmers Market remains the same — to bring diverse products, farms, and businesses to the neighborhood.
Many of the vendors previously featured will continue to operate under the new ownership, the statement noted.
---
Thanks to our tipster Al M.! Have you noticed a new addition to (or subtraction from) Oakland's food landscape? Text a tip and a horizontal photo to (415) 200-3233, and we'll look into it.